Join Our List

Joignez-vous à notre distribution!
White Paper
CASN and the writing committee have been working diligently in order to finalize the white paper. Although the process has already begun, we want to hear what you think!
Livre Blanc
L'ACESI et le comité de rédaction travaillent avec diligence afin de finaliser le livre blanc. Bien que le processus a débuté, nous voulons entendre ce que vous en pensez!
Do you want to promote your school's nursing program?
Send us your nursing department's video and we'll post it on the CASN website.
Voulez vous faire la promotion de votre programme de sciences infirmières?
Envoyez-nous votre vidéo de votre département de sciences infirmières et nous allons l'afficher sur le site web de l'ACESI.
About CASN
CASN is the national voice for nursing education, research, and scholarship and represents baccalaureate and graduate nursing programs across Canada. Our mission is to lead nursing education and nursing scholarship in the interest of healthier Canadians.
___________________________________________________________
À propos de l'ACESI
L'ACESI est le porte-parole national pour l'enseignement et la recherche en sciences infirmières et représente le baccalauréat et les études graduées des programmes de sciences infirmières au Canada. Notre mission est d'orienter la formation infirmière et l'avancement des connaissances en sciences infirmières dans l'intérêt d'une meilleure santé des Canadiennes et des Canadiens.
CASN News / Actualités de l'ACESI
Nursing Research Conference
Interrelationships between Theory, Research, and Practice: A Systemic Approach in Nursing
May 4- 7, 2009
Hotel Delta Beauséjour
Moncton, New Brunswick
For additional information, please visit the CASN website
www.casn.ca
Conférence de recherche en sciences infirmières 2009: Interrelation de la théorie, de la recherche et de la pratique: une approche systémique en sciences infirmières
4-7 mai, 2009
Hôtel Delta Beauséjour
Mocton, New Brunswick
Inscrivez-vous dès maintenant -
en-ligne
Pour plus de renseignement, visitez le site web de l'ACESI
www.casn.ca
CASN Public Health Sub-Committee
The CASN Public Health Sub-Committee will be conducting a 3 hour workshop at both pre-conferences for Canadian Public Health Association (CPHA) and Community Health Nurses Association of Canada (CHNAC). The purpose of the workshop is to obtain stakeholder feedback on the two key objectives of the subcommittee's work: the leveling of the community/Public Health Nursing Standards for new nursing graduates and tool to assess the quality of community clinical placements. We strongly encourage those who are attending the CPHA and CHNAC conference to also register for the CASN Public Health Sub-Committee workshop.
Dates of pre-conferences workshops are:
CPHA

June 7th, 2009 13:00 to 17:00
Winnipeg Convention Centre

For more information or to register for this session,
please click here
.
CHNAC
June 17th, 2009 1:30 to 4:30 p.m.
Coast Plaza Hotel - Calgary, Alberta
For more information or to register for this session,
please click here
.
About CASN Public Health Sub-Committee

The CASN Public Health Sub-Committee was formed in 2004 and is supported by the Public Health Agency of Canada. The committee's objectives are: to level Community/Public Health competencies for baccalaureate nursing graduates; and develop a tool for schools of nursing to evaluate practice and assess placements to determine suitability relevant to community (CH) education. The Subcommittee will make recommendations about undergraduate community/public health competencies and processes for achieving them to CASN Accreditation Bureau (CAB) for CASN Accreditation Standards (AS).
CASN Executive Career Opportunity
Title: Executive Director
Position Location: Ottawa, Ontario, Canada
Permanent Opportunities This position is with the Canadian Association of Schools of Nursing (CASN) and reports to the Board of Directors.
Language requirements: Bilingual Imperative in French/English
Who can apply: Canadian Citizens & Permanent Residents in Canada
Please send your application by April 15th, 2009
Offre d'emplois pour Direction générale de l'ACESI
Titre: Directrice générale ou directeur général
Lieu de travail: Ottawa, Ontario, Canada
Possibilité d'emploi permanent
La personne choisie travaille pour l'Association canadienne des écoles de sciences infirmières (ACESI) et relève de son conseil exécutif (CE) et de son conseil d'administration (CA).
Exigences linguistiques: Bilinguisme requis (français/anglais)
Admissibilité: Citoyennes canadiennes et résidentes permanents au Canada
Veuillez faire parvenir votre CV d'ici le 15 avril 2009
Call for Bilingual Accreditation Reviewers!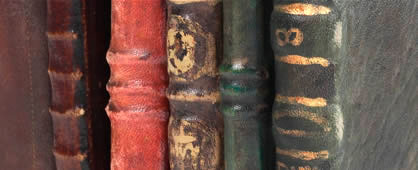 CASN is currently in need of new accreditation reviewers, particularly bilingual reviewers. All interested applicants should submit a completed reviewer application form and updated CV to Michelle Viau at mviau@casn.ca . The role of reviewers is critical to the success and credibility of the CASN accreditation program. Reviewers are expected to assess programs offered by schools of nursing against CASN accreditation standards and identify those programs that demonstrate excellence in teaching and scholarly activity. The commitment of reviewers is to participate in at least two reviews during two consecutive years. As well, reviewers must have: the support of their schools for release time and the authorization of their Dean or Director to participate in a review; and a willingness to devote personal time to training, orientation to the programs to be reviewed, preparation for a review by reading review documentation, participation in the on-site visit(s), and development of the team review reports.

Reviewers must meet the following criteria:

Hold a Master's degree or higher education;
Five years experience teaching in a baccalaureate or graduate program in nursing;

Experience as a full-time nursing faculty member;
Recent involvement in a baccalaureate or graduate program in nursing as an educator or administrator;

Knowledge of the Canadian healthcare delivery system; and,
Active involvement in nursing scholarship.
For more information on the CASN reviewer role, please visit
www.casn.ca
, or contact Michelle Viau,
mviau@casn.ca
, 613-235-3150 ext. 21. Interested reviewers are always welcome to submit their application and CV.
Dr. Pat L. Griffin Fund of CASN
The Dr. Pat L. Griffin Fund of CASN acknowledges the leadership contributions Pat made to nursing education and scholarship. The fund will support research in nursing education, and work to achieve Pat's dream of establishing a Chair in Nursing Education in Canada. To help make Pat's dream a reality, please consider making a donation, and approaching others, such as your colleagues and institution, about also donating. To access the donation form and brochure, please visit
www.casn.ca
.
Upcoming Events / Activités à Venir
Nurse Practitioner Association of Ontario / Registered Nurses Association of Ontario:
2009 Conference Program

This three day conference will provide participants with a broad range of updates in healthcare issues for nurse practitioners.
Deadline: Friday April 10, 2009
November 6-8, 2009
The Westin Hotel, Ottawa
Call for abstracts and posters now open.
57th Session of the International Statistical Institute (ISI):
Measuring Health workforce inequalities - Methods and Applications
*CALL FOR PAPERS*
The World Health Organization's Department of Human Resources for Health (WHO / HRH), in collaboration with the ISI, solicits high-quality submissions of original statistical research results and/or experience focusing on the topic of "Measuring health workforce inequalities: methods and applications". Selected submissions are to be presented at a Special Topic Meeting at the 57th Session of the ISI.
Close-off date: April 13, 2009
Submission deadline: May 15, 2009
August 16-22, 2009
Durban, South Africa
The 32nd Annual Canadian Orthopaedic Nurses Association Conference: A Medley of Orthopaedic Knowledge
April 26-29, 2009
The Grand Okanagan, Kelowna, British Columbia

For more info please visit
www.cona-nurse.org

Canadian Patient Safety Institute: Canada's Forum on Patient Safety and Quality Improvement

Canada's Forum on Patient Safety and Quality Improvement will provide multiple learning streams with a national and international flavour.
April 28 - 30, 2009

Toronto, Ontario
Colloque international: Transformer les pratiques infirmières pour répondre aux défis de l'heure
Les responsables invitent les infirmières concernées par la transformation des pratiques, qu'elles soient infirmières au chevet, praticiennes, cliniciennes, gestionnaires, enseignantes ou chercheuses à partager leurs pratiques innovantes ou leurs recherches en répondant à cet appel de communication.
29-30 avril, 2009


Université du Québec en Outaouais,Gatineau
Dalhousie University School of Nursing
2009 Biennial Research Conference:
Call for Abstracts for Poster Presentations
"60 Years of Inspiring Minds"
The School of Nursing Research Committee invites interested persons (faculty, students, nurses) to submit an abstract for a poster presentation at the upcoming Research Conference. Final decisions will be made and presenters informed by June 15, 2009.
Due date: May 1, 2009

Conference date: October 29, 2009
Citadel Halifax Hotel, 1960 Brunswick Street
Halifax, Nova Scotia
Knowledge Exchange Institute for Geriatric Nursing Education
Participants will gain knowledge and tools to integrate best geriatric nursing knowledge and practices in their teaching and curricula, ultimately improving nursing care provided by your students and graduates. Through a train-the-trainer approach, Institute participants will be supported to champion evidence-based geriatric content in nursing curriculum within their universities, provincially, and nationally.
May 6-8, 2009
Brock University

Registered Nurses Association of Ontario: 5th Biennial International Conference on Evidence Based Practice:
Transforming Nursing Through Knowledge: Sharing Global Visions & Local Solutions
The primary goal of the conference is to provide an international forum to advance the global vision of nursing excellence, through local development of evidence based practice cultures.
Deadline: May 8, 2009
December 2-4, 2009
Westin Prince Hotel, Toronto
University of Western Ontario: Engaing Reflection in Health Professional Education and Practice
This inaugural interdisciplinary conference calls together scholars interested in advancing knowledge and scholarship about the place of "reflection" in health professional education and practice. Those who work in the field perceive a widespread need for a scholarly community that brings interdisciplinary groups together to exchange knowledge and to think together about pressing issues and key questions for advancing the field. This conference is a first step in that direction.
May 13-15, 2009
London, Ontario
Registered Nurses Association of Ontario Clinical Nursing Symposium - Call for Stories!
This is an opportunity for individual nurses to submit stories that demonstrate their use of nursing knowledge on the frontline. The stories should illustrate the knowledge that nurses' use everyday clinical nursing practice.
May 27, 2009
Mississauga Convention Centre, Ontario
The 15th National Conference on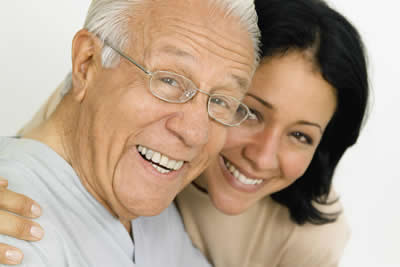 Gerontological Nursing: Making Moments Matter
May 27-30, 2009
The Banff Conference Centre, Banff, AB
Evidence-Informed Health Care Practice Workshop
The workshop is offered as a one week intensive course. Participants will be learning in small groups led by nursing faculty from McMaster University and other institutions. Workshop objectives: *To help participants advance their skills in the critical appraisal of research literature. **To help participants learn how to teach EIHC practice using a variety of educational models
May 31-June 5, 2009
McMaster University, Hamilton, Ontario
Click here
,
to view more information and the registration form.
13th International Nursing Research Conference
The event is bilingual (Spanish - English), and will have simultaneous translation in several sessions. The abstracts submissions can also be in Spanish or English.
Deadline for abstract submission: June 3, 2009
November 11-13, 2009
Alicante, Spain
For more info,
click here
or visit their website at
www.isciii.es/investen
The Community Health Nurses' Association of Canada (CHNAC) and the Community Health Nurses of Alberta (CHNA) are proud to announce the 3rd National Community Health Nurses Conference.
The theme of this year's conference will be: Blazing our Trails...Tools, Tactics and Taking Charge
June 17-19, 2009
Coast Plaza Hotel
Calgary, Alberta
Click here
to view the online flyer and the registration form.
The Daphne Cockwell School of Nursing
2nd Annual Nursing Research Day: Leading Research in our Communities
The goal of this conference is to provide a venue for sharing research findings and fostering exchange of ideas relevant to enhancing health in our communities.
Pre-conference: June 23, 2009
International Council of Nurses'

ICN Confirms New Dates for 24th Quadrennial Congress and Council of National Representatives
June 27 - July 4, 2009

Durban, South Africa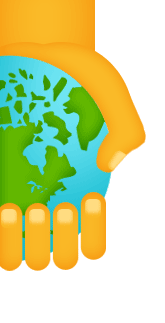 Aboriginal Nurses Association of Canada - 33rd annual conference - "Making it Happen" Mamawihisicikewin (working together)
The purpose of this national conference provides an opportunity for Aboriginal and non-Aboriginal Nurses to come together to share, support, network and build partnerships to improve health
Deadline for submissions: July 3, 3009
October 15, 16 & 17, 2009
Edmonton Marriott River Cree Resort
Edmonton, Alberta
ICN Call for Applications to attend the 2009 Global Nursing Leadership Institute
The new ICN Global Nursing Leadership Institute is inviting applications who are interested in participating in the first session. The institute is aimed at Nurses in senior and executive level positions from across the globe in a variety of settings to gain new knowledge from a global perspective to influence changes needed to positively impact health systems, population health and patient outcomes among other things. Institute participants will live in residence during the five day program and all work will be conducted in English.
September 7-11, 2009
Geneva, Switzerland
5th International Multidisciplinary Academic Spirituality and Health Conference: Working Together for Optimal Health
The University of Calgary in conjunction with Canadian Research Institute of Spirituality and Healing will be hosting the 5th North American Conference Multi-Disciplinary Academic Conference on Spirituality and Health. The conference aims to provide a diverse, multidisciplinary, multi-faith forum in order to address spirituality from a broad health focus.
September 24 - 26, 2009
MacEwan Student Centre
University of Calgary, Alberta
Registered Nurses Association of Ontario 8th International Conference: Older People Deserve the Best - The Journey of Transformational & Sustained Change
Experience in healthcare work has demonstrated that sharing our vision and commitment is key to transformational change. The goal of this 8th International Elder Care conference is to promote and support transformational and sustained change in the Care of Older Persons and in Geriatrics.
October 6-8, 2009
Westin Prince Hotel, Toronto, Ontario
For details,
click here
.
The Early Years Conference 2010: The Rights of the Child
The conference will explore early childhood, family and community development through the lens of Child Rights.
The Victoria Conference Centre and The Fairmont Empress,
Victoria, British Columbia
February 4th - 6th, 2010
Learning From Others / Apprendre des autres
Nurse Scientists! Are you interested in:
100% time for research activities?
Collaborations with clinicians and administrators?
Getting research knowledge into practice - "EIDM"?
Do you have:
A PhD with strong research preparation?
A post-doctoral program in progress or completed?
Then McGill University is interested in you. Click here to view the online flyer or contact judith.ritchie@muhc.mcgill.ca for more information.


International Partnership Opportunity
Canadian Association of Critical Care Nurses awards:
Catégories de programme: Bourses de carrières
Program category: Career awards
Inspiring the Inspirational
From the book Words of Hope from Nurses to Nurses
Sue Heacock, RN, MBA, COHN-S
"At Your Service"
I was coming out of the ladies room. There was an elderly woman attempting to enter the room. Her husband had pushed her - in her wheelchair - right up to the door. But the door was not automatic. She was trying to push the door open - half sitting/half standing - in her chair. That's when I pulled open the door.
I caught her by the arm and asked if she needed any help. She simply replied, "Yes." I said I would help and took her hand. I held onto her as we made our way to a stall. I took her right to the toilet. Not wanting to take any chances, I made sure she was holding onto the support bars in the stall before I stepped out to hold the door closed. I told her to call when she was ready to come out.
When she called I assisted her to the sink to wash her hands and retrieved paper towels for her. I even threw them away when she was finished as I didn't want her to have to to do anymore than necessary.
On our way out of the bathroom she said, "This is such a lovely service. Do you just stand here and do this for everyone?" I said, "Yes, I do it for everyone."
Lori Wheeler, LPN

Thank you for subscribing to CASN's e-NewsUpdate.
Merci de vous inscrire à la Mise à jour électronique de l'ACESI.