Join Our List

Joignez-vous à notre distribution!
White Paper
CASN and the writing committee have been working diligently in order to finalize the white paper. Although the process has already begun, we want to hear what you think!
Livre Blanc
L'ACESI et le comité de rédaction travaillent avec diligence afin de finaliser le livre blanc. Bien que le processus a débuté, nous voulons entendre ce que vous en pensez!
Do you want to promote your school's nursing program?
Send us your nursing department's video and we'll post it on the CASN website.
Voulez vous faire la promotion de votre programme de sciences infirmières?
Envoyez-nous votre vidéo de votre département de sciences infirmières et nous allons l'afficher sur le site web de l'ACESI.
What happended to gym class?
"According to experts, kids just aren't getting enough.
'We have an issue of children not being physically active according to guidelines', says Maureen Dobbins, PhD, associate professor at the School of Nursing at McMaster University."
Read more
...
About CASN
CASN is the national voice for nursing education, research, and scholarship and represents baccalaureate and graduate nursing programs across Canada. Our mission is to lead nursing education and nursing scholarship in the interest of healthier Canadians.
___________________________________________________________
À propos de l'ACESI
L'ACESI est le porte-parole national pour l'enseignement et la recherche en sciences infirmières et représente le baccalauréat et les études graduées des programmes de sciences infirmières au Canada. Notre mission est d'orienter la formation infirmière et l'avancement des connaissances en sciences infirmières dans l'intérêt d'une meilleure santé des Canadiennes et des Canadiens.
News From CASN
Meeting with the Minister of Health:

MP, Leonna Aglukkaq
The Canadian Association of Schools of Nursing, the Canadian Nurses Association, the Canadian Federation of Nurses Unions, and the Canadian Council of Practical Nurse Regulators, met with the Federal government Minister of Health, Leona Aglukkaq, on February 25th. We spoke with the Minister regarding key issues facing nursing practice and education across Canada and sought her support in 4 areas - health human resources, interprofessional collaborative care, nursing research and health system accountability.
Specifically we asked the Minister to support:
a. a repeat of the National Survey on health and work of nurses (and other professionals) to see if investments and policies to address this over the past few years have made any difference in terms of which ones are having the best impact, in terms of the best return for our investment - to refocus our efforts.
b. that committed funding in the budget include a focus on interprofessional collaborative practice through distance education and clinical simulation equipment for undergraduate, graduate, continuing education and faculty development. This would be remove barriers to access to education experienced by nurses in the north and rural areas. Furthermore, we encourage the Minister to strengthen the relationship with HRSDC and education policy given education and health are closely linked in an overall HHR strategy.

c. Continued investment in nursing research with a focus on new models of care, interprofessionalism and HHR to strengthen the health system.

d. The nursing community would be pleased to work on activities to ensure accountability in the remaining 5 years of the Accord funding and future investments beyond that time.

Photo (from left to right): Lynnette Leeseberg Stamler (CASN President), Karen Neufeld (CNA President), Leona Aglukkaq, MP, Minister of Health, Ellen Rukholm, (CASN Executive Director), Linda Stanger, Executive Director/Registrar CLPNA, Rachel Bard, (CNA CEO), and Linda Silas (CFNU Executive Director).


Nursing Research Conference
Interrelationships between Theory, Research, and Practice: A Systemic Approach in Nursing
May 4- 7, 2009
Hotel Delta Beauséjour
Moncton, New Brunswick
For additional information, please visit the CASN website
www.casn.ca
Conférence de recherche en sciences infirmières 2009: Interrelation de la théorie, de la recherche et de la pratique: une approche systémique en sciences infirmières
4-7 mai, 2009
Hôtel Delta Beauséjour
Mocton, New Brunswick
Inscrivez-vous dès maintenant -
en-ligne
Pour plus de renseignement, visitez le site web de l'ACESI
www.casn.ca
National Thesis Depository
Since 2001, CASN has been collecting nursing theses for a national nursing thesis depository; however, we have received very few contributions. This message is to advise Canadian schools of nursing that CASN will no longer be accepting theses for the national depository. Instead, we suggest that nursing theses be submitted to Theses Canada, a program run by Library and Archives of Canada, whose mandate is to gather theses from Canadian universities and make them available both to researchers and to the general public.
For information on how to participate in the Theses Canada program, please go to the
Library and Archives Canada
wesbite. For a complete list of the universities involved in the program, please
click here
.
Portail de Thèses Canada
Depuis 2001, l'ACESI collectionnait les thèses pour un dépôt central, mais nous avons reçu très peu de contribution. Ce message est pour vous informer que l''ACESI n'acceptera plus les thèses. Au lieu, on suggère que les thèses en sciences infirmières soient soumises au Portail de Thèses Canada, un programme de la Bibliothèque et Archives Canada, qui a le mandat d'amassé les thèses des universités canadiennes et les rendre accessibles aux chercheurs et chercheuses et au public général.

Pour plus d'information sur comment participer au programme Portail de thèses Canada, veuillez consulter le site web de la
Bibliothèque et Archives Canada
. Pour une liste complète des universités qui participent au programme, veuillez
cliquer ici
.

Aboriginal Nurses Association of Canada, Canadian Association of Schools of Nursing and Canadian Nurses Association collaborate to strengthen Aboriginal Nursing Human Resources
OTTAWA, March 2 /CNW Telbec/ - On the 2nd of February 2009, a memorandum of understanding was signed in Ottawa to establish an exciting collaboration among the Aboriginal Nurses of Canada (ANAC), the Canadian Association ofSchools of Nursing (CASN) and the Canadian Nurses Association (CNA).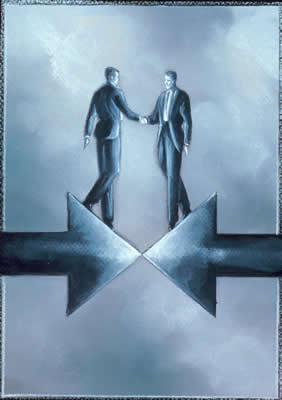 "Making it Happen: Strengthening Aboriginal Health Human Resources" is the empowering project bringing together ANAC with CASN and CNA. This joint venture addresses cultural proficiency through the creation of a framework that will guide the development of cultural competencies in education of nursing students...
Click here
to view full article...
National Student and Faculty Survey
One week past the mid-February due date, 50% of CASN members have completed this year's student and faculty survey
Another 15% have arranged extensions and expect to submit by mid-March
Hopefully all other schools will also complete the survey by mid-March
Last year, 99% of CASN members participated in the survey.
100% participation is our target this year

Call for Bilingual Accreditation Reviewers!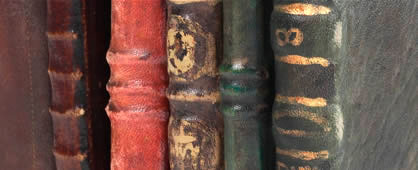 CASN is currently in need of new accreditation reviewers, particularly bilingual reviewers. All interested applicants should submit a completed reviewer application form and updated CV to Michelle Viau at mviau@casn.ca . The role of reviewers is critical to the success and credibility of the CASN accreditation program. Reviewers are expected to assess programs offered by schools of nursing against CASN accreditation standards and identify those programs that demonstrate excellence in teaching and scholarly activity. The commitment of reviewers is to participate in at least two reviews during two consecutive years. As well, reviewers must have: the support of their schools for release time and the authorization of their Dean or Director to participate in a review; and a willingness to devote personal time to training, orientation to the programs to be reviewed, preparation for a review by reading review documentation, participation in the on-site visit(s), and development of the team review reports.

Reviewers must meet the following criteria:

Hold a Master's degree or higher education;
Five years experience teaching in a baccalaureate or graduate program in nursing;

Experience as a full-time nursing faculty member;
Recent involvement in a baccalaureate or graduate program in nursing as an educator or administrator;

Knowledge of the Canadian healthcare delivery system; and,
Active involvement in nursing scholarship.
For more information on the CASN reviewer role, please visit
www.casn.ca
, or contact Michelle Viau,
mviau@casn.ca
, 613-235-3150 ext. 21. Interested reviewers are always welcome to submit their application and CV.
Dr. Pat L. Griffin Fund of CASN
The Dr. Pat L. Griffin Fund of CASN acknowledges the leadership contributions Pat made to nursing education and scholarship. The fund will support research in nursing education, and work to achieve Pat's dream of establishing a Chair in Nursing Education in Canada. To help make Pat's dream a reality, please consider making a donation, and approaching others, such as your colleagues and institution, about also donating. To access the donation form and brochure, please visit
www.casn.ca
.
Upcoming Events
Canadian Patient Safety Institute: Canadian Safe Surgery Saves Lives Workshop
The Canadian "Safe Surgery Saves Lives" initiative will be publicly launched at this workshop.
March 3-4, 2009
Westin Prince Hotel,
Toronto, Ontario
18th Annual Calgary History of Medicine Days
The History of Medicine Days are an annual two-day Nation-wide conference held at the University of Calgary in which undergraduate students from across Canada give 10-minute presentations on the history of medicine and health care.

March 6 - 7, 2009
University of Calgary, Faculty of Medicine
Calgary, Alberta

Click here
for the registration form.
For more information on the conference, visit their
website
.
Registered Nurses Association of Ontario Clinical Nursing Symposium - Call for Stories!
This is an opportunity for individual nurses to submit stories that demonstrate their use of nursing knowledge on the frontline. The stories should illustrate the knowledge that nurses' use everyday clinical nursing practice.
Deadline: March 13, 2009
May 27, 2009
Mississauga Convention Centre, Ontario
Recherche, décision et action
Le Comité de la recherche de la Faculté des sciences infirmières de l'Université de Montréal et les établissements affiliés tiennent la Deuxième rencontre de partenariat de recherche
26 mars, 2009
13 hres 30 à 17 hres 00
Autorium Justine-Lacoste
CHU Sainte-Justine
3175, chemin de la Côte Sainte-Catherine, Montréal

Inscription: gratuite

Confirmation de votre présence avant le 17 mars 2009 par courriel à:
Registered Nurses Association of Ontario

8th International Conference: Older People Deserve the Best - The Journey of Transformational & Sustained Change
Experience in health care work has demonstrated that sharing our vision and commitment is key to transformational change. The goal of this 8th International Elder Care conference is to promote and support transformational and sustained change in the Care of Older Persons and in Geriatrics.
Deadline: March 27, 2009
October 6-8, 2009
Westin Prince Hotel, Toronto, Ontario
Nurse Practitioner Association of Ontario / Registered Nurses Association of Ontario:

2009 Conference Program

This three day conference will provide participants with a broad range of updates in health care issues for nurse practitioners.
Deadline: Friday April 10, 2009
November 6-8, 2009
The Westin Hotel, Ottawa
Call for abstracts and posters now open.
57th Session of the International Statistical Institute (ISI):
Measuring Health workforce inequalities - Methods and Applications
*CALL FOR PAPERS*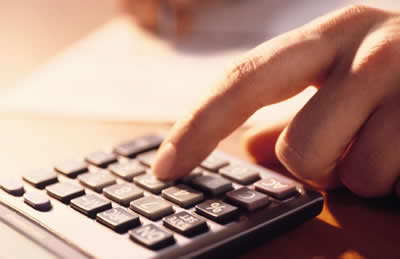 The World Health Organization's Department of Human Resources for Health (WHO / HRH), in collaboration with the ISI, solicits high-quality submissions of original statistical research results and/or experience focusing on the topic of "Measuring health workforce inequalities: methods and applications". Selected submissions are to be presented at a Special Topic Meeting at the 57th Session of the ISI.
Close-off date: April 13, 2009
Submission deadline: May 15, 2009
August 16-22, 2009
Durban, South Africa
The 32nd Annual Canadian Orthopaedic Nurses Association Conference: A Medley of Orthopaedic Knowledge
April 26-29, 2009
The Grand Okanagan, Kelowna, BC

For more info please visit
www.cona-nurse.org
Or to view the program brochure please
click here
.

Canadian Patient Safety Institute: Canada's Forum on Patient Safety and Quality Improvement

Canada's Forum on Patient Safety and Quality Improvement will provide multiple learning streams with a national and international flavour.
April 28 - 30, 2009

Toronto, Ontario
Colloque international: Transformer les pratiques infirmières pour répondre aux défis de l'heure
Les responsables invitent les infirmières concernées par la transformation des pratiques, qu'elles soient infirmières au chevet, praticiennes, cliniciennes, gestionnaires, enseignantes ou chercheuses à partager leurs pratiques innovantes ou leurs recherches en répondant à cet appel de communication.
29-30 avril, 2009


Université du Québec en Outaouais,Gatineau
Registered Nurses Association of Ontario: 5th Biennial International Conference on Evidence Based Practice:

Transforming Nursing Through Knowledge: Sharing Global Visions & Local Solutions
The primary goal of the conference is to provide an international forum to advance the global vision of nursing excellence, through local development of evidence based practice cultures.
Deadline: May 8, 2009
December 2-4, 2009
Westin Prince Hotel, Toronto
University of Western Ontario: Engaing Reflection in Health Professional Education and Practice
This inaugural interdisciplinary conference calls together scholars interested in advancing knowledge and scholarship about the place of "reflection" in health professional education and practice. Those who work in the field perceive a widespread need for a scholarly community that brings interdisciplinary groups together to exchange knowledge and to think together about pressing issues and key questions for advancing the field. This conference is a first step in that direction.
May 13-15, 2009
London, Ontario
The 15th National Conference on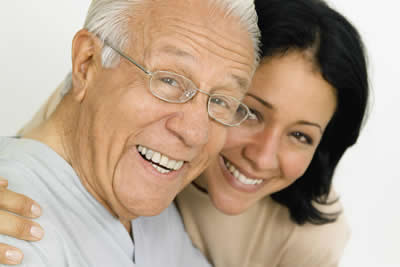 Gerontological Nursing: Making Moments Matter
May 27-30, 2009
The Banff Conference Centre, Banff, AB
Evidence-Informed Health Care Practice Workshop
The workshop is offered as a one week intensive course. Participants will be learning in small groups led by nursing faculty from McMaster University and other institutions. Workshop objectives: *To help participants advance their skills in the critical appraisal of research literature. **To help participants learn how to teach EIHC practice using a variety of educational models
May 31-June 5, 2009
McMaster University, Hamilton, Ontario
Click here
,
to view more information and the registration form.
13th International Nursing Research Conference
The event is bilingual (Spanish - English), and will have simultaneous translation in several sessions. The abstracts submissions can also be in Spanish or English.
Deadline for abstract submission: June 3, 2009
November 11-13, 2009
Alicante, Spain
For more info,
click here
or visit their website at
www.isciii.es/investen
The Community Health Nurses' Association of Canada (CHNAC) and the Community Health Nurses of Alberta (CHNA) are proud to announce the 3rd National Community Health Nurses Conference.
The theme of this year's conference will be: Blazing our Trails...Tools, Tactics and Taking Charge
June 17-19, 2009
Coast Plaza Hotel
Calgary, Alberta
Click here
to view the online flyer and the registration form...
The Daphne Cockwell School of Nursing
2nd Annual Nursing Research Day: Leading Research in our Communities
The goal of this conference is to provide a venue for sharing research findings and fostering exchange of ideas relevant to enhancing health in our communities.
Pre-conference: June 23, 2009
International Council of Nurses'

ICN Confirms New Dates for 24th Quadrennial Congress and Council of National Representatives
June 27 - July 4, 2009

Durban, South Africa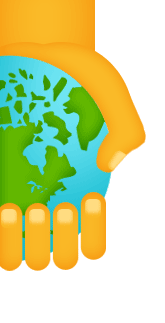 Aboriginal Nurses Association of Canada - 33rd annual conference - "Making it Happen" Mamawihisicikewin (working together)
The purpose of this national conference provides an opportunity for Aboriginal and non-Aboriginal Nurses to come together to share, support, network and build partnerships to improve health
Deadline for submissions: July 3, 3009
October 15, 16 & 17, 2009
Edmonton Marriott River Cree Resort
Edmonton, Alberta
5th International Multidisciplinary Academic Spirituality and Health Conference: Working Together for Optimal Health
The University of Calgary in conjunction with Canadian Research Institute of Spirituality and Healing will be hosting the 5th North American Conference Multi Disciplinary Academic Conference on Spirituality and Health. The conference aims to provide a diverse, multidisciplinary, multi-faith forum in order to address spirituality from a broad health focus.
September 24 - 26, 2009
MacEwan Student Centre
University of Calgary, Alberta
Learning From Others
The Canadian Nurses Foundation is proud to support nursing education and is very pleased to announce the following 2009 Scholarship & Awards Programs:
La fondation des infirmières et infirmiers du Canada est fière d'appuyer la formation en sciences infirmières et très heureux d'annoncer ses programmes de bourses de 2009:
La Fondation canadienne de la recherche sur les services de santé invite les cadres supérieurs des services de santé et les responsables de politiques des ministères ou leur organisme à poser leur candidature au concours de bourses 2009 du programme FORCES. Dates importantes:
Présentation des candidatures: le 3 mars 2009
Divulgation des résultats: le 1er mai 2009
Première séance en résidence: le 8 au 21 août 2009
Cliquez ici pour visiter le site web. Pour toutes questions, contactez:
Marie-Andrée Gravel
Communications Sittelle
514-893-2541
The Canadian Health Services Research Foundation invites senior health-service executives and policy makers from ministries and/or their organizations to submit applications for the 2009 EXTRA fellowships competition. Key dates:
Application deadline: March 3, 2009
Results announced: May 1, 2009
First residency session: August 8-21, 2009
Click here to visit their website. For inquiries, contact:
Marie-Andrée Gravel
Communications Sittelle
514-893-2541
Canadian Association of Critical Care Nurses awards:
Catégories de programme: Bourses de carrières
Program category: Career awards
Inspiring the Inspirational
From the book Words of Hope from Nurses to Nurses
Sue Heacock, RN, MBA, COHN-S
It Starts With One
"I was so thrilled to be on the "Internet" in 1996, but didn't know where to go and what to look up. I "met" another nurse - Marlene - in a game room and we started to talk. I decided if there were any other nurses on the internet we ought to form a group and support one another. Marlene wrote the newsletter originally - - - a chatty type. I started searching for nurses and our group grew. I named our group Paradigm 97 and wrote a mission statement. I now write and post the monthly newsletter. It is dedicated to evidence based nursing, nursing research, medical news, and medical recalls. We are now international and 450 members."
Frances J. Jessup, RN, BSN
Valdosta, Georgia
What Frances wrote that also inspired me, "I received my Bachelors in 1995 at the age of 59."
"If opportunity doesn't knock, build a door."
-Milton Berle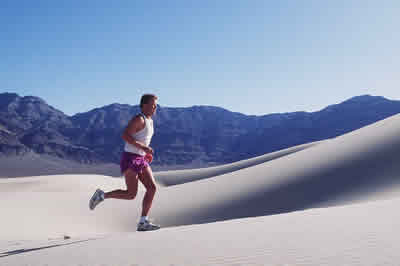 Thank you for subscribing to CASN's e-NewsUpdate.
Merci de vous inscrire à la Mise à jour électronique de l'ACESI.