Join Our List

Joignez-vous à notre distribution!
White Paper
CASN and the writing committee have been working diligently in order to finalize the white paper. Although the process has already begun, we want to hear what you think!
Livre Blanc
L'ACESI et le comité de rédaction travaillent avec diligence afin de finaliser le livre blanc. Bien que le processus a débuté, nous voulons entendre ce que vous en pensez!
Do you want to promote your school's nursing program?
Send us your nursing department's video and we'll post it on the CASN website.
Voulez vous faire la promotion de votre programme de sciences infirmières?
Envoyez-nous votre vidéo de votre département de sciences infirmières et nous allons le publier sur le site web de l'ACESI.
Hello!

Welcome to CASN's new and improved montly NewsUpdate! Our newsletters will now be delivered in an email format which will also highlight featured articles. If you have any news to share, send it over and we'll announce it. This is your chance to 'speak up' and share your stories, upcoming events and career opportunities!
Yours truly,

CASN

CASN is the national voice for nursing education, research, and scholarship and represents baccalaureate and graduate nursing programs across Canada. Our mission is to lead nursing education and nursing scholarship in the interest of healthier Canadians.

__________________________________________________________
Bonjour!
Bienvenu à la nouvelle Mise à jour amélioré de l'ACESI! Nos mises à jours seront maintenant livrées par courrier électronique et mettra aussi en évidence des articles vedettes. Envoyez-nous vos nouvelles et nous l'annoncerons pour vous. C'est votre chance de vous prononcer et partager vos histoires, des événements prochains et des offres d'emplois!
N'oubliez pas de visiter notre nouveau portail
www.casn.ca
.
Cordialement,
ACESI
L'ACESI est le porte-parole national pour l'enseignement et la recherche en sciences infirmières et représente le baccalauréat et les études graduées des programmes de sciences infirmières au Canada. Notre mission est d'orienter la formation infirmière et l'avancement des connaissances en sciences infirmières dans l'intérêt d'une meilleure santé des Canadiennes et des Canadiens.

Federal Budget 2009
Canada's Budget Plans Affects Nursing and Education
On January 27th, the Conservative Government of Prime Minister Stephen Harper unveiled the fine print on Canada's $85 billion federal budget spending plans ranging from money for infrastructure projects to aid for worker training, and cash for enhanced employment insurance (EI) benefits, to help the country ride out the global economic downturn.
Executive Director of the Canadian Association of Schools of Nursing, Dr. Ellen Rukholm believes, "Shovels are not enough - investment in nurse knowledge workers for the future means investment not just in 'buildings' but also in the infrastructure required for the nursing teachers, scholars and clinicians needed now and tomorrow. Dollars expended now on nursing education and science is an investment in the health of Canadians today and tomorrow"....
Read more
.
News From CASN
Nursing Leadership Conference

Leaders in Action: Mobilizing Nursing Leadership
February 8-10, 2009
Sheraton Centre Hotel, Toronto
For additional information, please contact:
Debbie Ross, Conference and Special Events Manager
Canadian Nurses Association
1-800-361-8404 ext. 214
dross@cna-aiic.ca
Conférence sur le Leadership dans la Profession Infirmière:
Mobilisons le leadership infirmier
8-10 février, 2009
l'Hôtel Sheraton Centre, Toronto
Pour en savoir davantage, veuillez communiquer avec:
Debbie Ross, Planificatrice de réunions et événements spéciaux
Association des infirmiers et infirmières du Canada
1-800-361-8404 poste 214
The 2009 WRCASN Conference
"Teaching from within: Supporting Nurse Educators for the Future"
February 19-21, 2009
Hotel Arts, Calgary, Alberta
For more info please visit
www.wrcasn.ca
Nursing Research Conference
Interrelationships between Theory, Research, and Practice: A Systemic Approach in Nursing
May 4- 7, 2009
Hotel Delta Beauséjour
Moncton, New Brunswick
For additional information, please visit the CASN website
www.casn.ca

Conférence de recherche en sciences infirmières 2009: Interrelation de la théorie, de la recherche et de la pratique: une approche systémique en sciences infirmières
4-7 mai, 2009
Hôtel Delta Beauséjour
Mocton, New Brunswick
Inscrivez-vous dès maintenant -
en-ligne
Pour plus de renseignement, visitez le site web de l'ACESI
www.casn.ca
Call for Bilingual Accreditation Reviewers!
CASN is currently in need of new accreditation reviewers, particularly bilingual reviewers. All interested applicants should submit a completed reviewer application form and updated CV to Jo-Anne Swanson, Director of Corporate Services, at
jswanson@casn.ca
.
The role of reviewers is critical to the success and credibility of the CASN accreditation program. Reviewers are expected to assess programs offered by schools of nursing against CASN accreditation standards and identify those programs that demonstrate excellence in teaching and scholarly activity. The commitment of reviewers is to participate in at least two reviews during two consecutive years. As well, reviewers must have: the support of their schools for release time and the authorization of their Dean or Director to participate in a review; and a willingness to devote personal time to training, orientation to the programs to be reviewed, preparation for a review by reading review documentation, participation in the on-site visit(s), and development of the team review reports.
Reviewers must meet the following criteria:
Hold a Master's degree or higher education;
Five years experience teaching in a baccalaureate or graduate program in nursing;

Experience as a full-time nursing faculty member;
Recent involvement in a baccalaureate or graduate program in nursing as an educator or administrator;

Knowledge of the Canadian healthcare delivery system; and,
Active involvement in nursing scholarship.
For more information on the CASN reviewer role, please visit
www.casn.ca
, or contact Jo-Anne Swanson,
jswanson@casn.ca
, 613-235-3150 ext. 25. Interested reviewers are always welcome to submit their application and CV.
Dr. Pat L. Griffin Fund of CASN
The Dr. Pat L. Griffin Fund of CASN acknowledges the leadership contributions Pat made to nursing education and scholarship. The fund will support research in nursing education, and work to achieve Pat's dream of establishing a Chair in Nursing Education in Canada. To help make Pat's dream a reality, please consider making a donation, and approaching others, such as your colleagues and institution, about also donating. To access the donation form and brochure, please visit
www.casn.ca
.
Upcoming Events
18th Annual Calgary History of Medicine Days
The History of Medicine Days are an annual two-day Nation-wide conference held at the University of Calgary in which undergraduate students from across Canada give 10-minute presentations on the history of medicine and health care.

March 6 - 7, 2009
University of Calgary, Faculty of Medicine
Calgary, Alberta

Click here
for the registration form.
For more information on the conference, visit their
website
.
Registered Nurses Association of Ontario Clinical Nursing Symposium - Call for Stories!
This is an opportunity for individual nurses to submit stories that demonstrate their use of nursing knowledge on the frontline. The stories should illustrate the knowledge that nurses' use everyday clinical nursing practice.
Deadline: March 13, 2009
May 27, 2009
Mississauga Convention Centre, Ontario
Registered Nurses Association of Ontario

8th International Conference: Older People Deserve the Best - The Journey of Transformational & Sustained Change
Experience in health care work has demonstrated that sharing our vision and commitment is key to transformational change. The goal of this 8th International Elder Care conference is to promote and support transformational and sustained change in the Care of Older Persons and in Geriatrics.
Deadline: March 27, 2009
October 6-8
Westin Prince Hotel, Toronto, Ontario
The 32nd Annual Canadian Orthopaedic Nurses Association Conference: A Medley of Orthopaedic Knowledge
April 26-29, 2009
The Grand Okanagan, Kelowna, BC

For more info please visit
www.cona-nurse.org
Or to view the program brochure please
click here
.

Canadian Patient Safety Institute: Canada's Forum on Patient Safety and Quality Improvement

Canada's Forum on Patient Safety and Quality Improvement will provide multiple learning streams with a national and international flavour.
April 28 - 30, 2009

Toronto, Ontario
Colloque international: Transformer les pratiques infirmières pour répondre aux défis de l'heure
Les responsables invitent les infirmières concernées par la transformation des pratiques, qu'elles soient infirmières au chevet, praticiennes, cliniciennes, gestionnaires, enseignantes ou chercheuses à partager leurs pratiques innovantes ou leurs recherches en répondant à cet appel de communication.
29-30 avril, 2009


Université du Québec en Outaouais,Gatineau
Pour plus amples renseignements, cliquez ici...
Registered Nurses Association of Ontario: 5th Biennial International Conference on Evidence Based Practice:

Transforming Nursing Through Knowledge: Sharing Global Visions & Local Solutions
The primary goal of the conference is to provide an international forum to advance the global vision of nursing excellence, through local development of evidence based practice cultures.
Deadline: May 8, 2009
December 2-4, 2009
Westin Prince Hotel, Toronto
The 15th National Conference on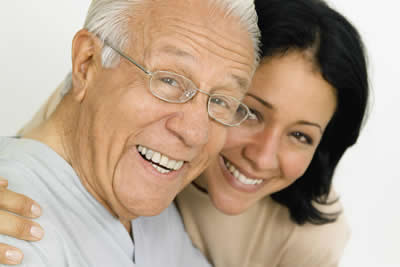 Gerontological Nursing: Making Moments Matter
May 27-30, 2009
The Banff Conference Centre, Banff, AB
Evidence-Informed Health Care Practice Workshop
The workshop is offered as a one week intensive course. Participants will be learning in small groups led by nursing faculty from McMaster University and other institutions. Workshop objectives: *To help participants advance their skills in the critical appraisal of research literature. **To help participants learn how to teach EIHC practice using a variety of educational models
May 31-June 5, 2009
McMaster University, Hamilton, Ontario
Click here
,
to view more information and the registration form.
3rd National Community Health Nurses Conference
The Community Health Nurses' Association of Canada (CHNAC) and the Community Health Nurses of Alberta (CHNA) are proud to announce the 3rd National Community Health Nurses Conference. The theme of this year's conference will be: Blazing our Trail...Tools, Tactics and Taking Charge
June 17-19, 2009
Coast Plaza Hotel, Calgary, Alberta
The Daphne Cockwell School of Nursing
2nd Annual Nursing Research Day: Leading Research in our Communities
The goal of this conference is to provide a venue for sharing research findings and fostering exchange of ideas relevant to enhancing health in our communities.
Pre-conference: June 23, 2009
International Council of Nurses'
ICN Confirms New Dates for 24th Quadrennial Congress and Council of National Representatives
June 27 - July 4, 2009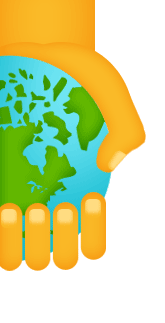 Durban, South Africa
For further information please visit
www.icn.ch
5th International Multidisciplinary Academic Spirituality and Health Conference: Working Together for Optimal Health
The University of Calgary in conjunction with Canadian Research Institute of Spirituality and Healing will be hosting the 5th North American Conference Multi Disciplinary Academic Conference on Spirituality and Health. The conference aims to provide a diverse, multidisciplinary, multi-faith forum in order to address spirituality from a broad health focus.
September 24 - 26, 2009
MacEwan Student Centre
University of Calgary, Alberta
Nurse Practitioner Association of Ontario / Registered Nurses Association of Ontario:

2009 Conference Program
This three day conference will provide participants with a broad range of updates in health care issues for nurse practitioners.
November 6-8, 2009
The Westin Hotel, Ottawa
Call for abstracts and posters now open!
Deadline: Friday April 10, 2009
Learning From Others
Action Alert - Tell Premier McGuinty to Fund 3,000 Additional Nurses and 10 NP-Led Clinics in 2009 Budget
Janurary 29, 2009

140 registered nurses and nursing students - the leadership of RNAO - celebrated the 10th Annual Day at Queen's Park last week. Nursing has made huge gains in this province since the late 1990's...

Together, registered nurses sent a strong message to MPPs to:

-Get back ontrack and keep the government's commitment to hire 9,000 additional nurses, including 3,000 funded in this year's provincial Budget;

-Immediately approve and launch the three Nurse Practitioner-led clinics announced in October, announce the remaining 22 of the total 25 NP-led clinics promised by the government, and fund the next 10 in the 2009 budget....

read more

.

Request for ACEN involvement in nominating exemplar organizations

As you may know, one of ACEN's long time and very active members - Patty O'Connor - was selected this last year to be one of two Canadians chosen to be a Harkness Fellow for 2008-09. Each year the U.S. Commonwealth Fund chooses 15 persons from 6 nations (UK, Australia, New Zealand, Germany, Netherlands, and Canada) to complete the Harkness Fellowship in health policy and practice. We are delighted that Patty has been chosen for this very prestigious Fellowship- she is the first nurse to be chosen as a Canadian fellow.

As part of her Fellowship work Patty is undertaking a research project with a team of researchers including Commonwealth Harkness Associate and Principal Investigator; Maureen Bisognano, Chief Operating Officer, Institute for Healthcare Improvement (U.S.); Ross Baker, PhD, University of Toronto (Canada), Dr. Judith Ritchie, RN, PhD, McGill University Health Centre (Canada), and Christine Covell, RN, MSN, PhD(c), (Canada).


The project will use a case study approach to provide detailed narratives of what it takes for organizations, clinicians and leaders to successfully adopt new ways of working, or how organizations "make it happen". The research will uncover the motivations and pressures that led to the change, along with the strategic leadership support provided from the bedside to the Board to achieve success. The extent to which these innovations have permeated the organization or health system will also be examined. This work is expected to provide useful information relating to: a) the types of work re-design innovations that can address internal or external pressures organizations face, such as human resource shortages; b) the leadership and other contextual factors required for the emergence and sustainability of such innovations (change management); and c) policy changes needed to encourage (and fund) re-design to create more nimble and responsive service delivery solutions. This study is funded by the Commonwealth Fund and supported by the Institute for Healthcare Improvement.Patty is requesting the involvement of the ACEN members in nominating organizations for this study on innovations in interdisciplinary work redesign in Canada and the U.S. --- and the impacts on quality of care, safety, quality of work environments and costs. The estimated amount of time involved in completing the nomination form (attached) is approximately 20 minutes.


The letter and nomination form must be completed by

February 16

and returned directly to Patty at

Patty.oconnor@muhc.mcgill.ca

or by fax to (514) 398-8433. Please contact Patty for the nomination form, questions and/or details at any time (514) 398-1962.

Contact details for Patty:

Patricia O'Connor, RN, MSN, CHE

2008-09 Commonwealth Fund Harkness Associate (Canada)

Associate Director of Nursing, Neurosciences

McGill University Health Centre

Assistant Professor

School of Nursing, McGill Universit

Chaire de recherche FRSQ

-

Fondation Newton en développement et évaluation d'interventions en soins infirmiers

Catégories de programme: Bourses de carrières

La chaire a pour but de développer la recherche évaluative en soins infirmiers et de contribuer au développement du Groupe de recherche interuniversitaire en science infirmières (GRISIM).

ADMISSIBILITÉ DES CANDIDATS

Candidats visés
-chercheur de haut niveau, recruté de l'extérieur du Québec. Le titulaire devra avoir une solide feuille de route de recherche en intervention et en recherche évaluative en soins infirmiers.
-infirmier(ère) détenteur d'un permis de pratique en règle de l'Ordre des infirmières et infirmiers du Québec ou possédant les compétences requises à l'obtention du permis de pratique
-chercheur ayant déjà établi un programme de recherche ou détenu un poste de cadre supérieur à l'extérieur du Québec

Conditions
-détenir un poste universitaire permanent ou menant à la permanence à l'Université McGill ou à l'Université de Montréal et une affiliation à l'autre université
-détenir une affiliation clinique avec accès à une population de patients définie
-détenir des subventions d'organismes publics
-consacrer au moins 80 % de ses activités professionnelles à la recherche

Fonds de la Recherche en Santé Québec - Newton Foundation Research Chair in Nursing care Development and Evaluation

Program category: Career awards

The purpose of the Chair is to develop evaluative research in the field of nursing and to contribute to the development of the Groupe de recherche interuniversitaire en sciences infirmières (GRISIM).

APPLICANT ELIGIBILIY REQUIREMENTS

Eligible applicants
-senior researcher, recruited from outside Québec. The Chairholder must have a solid research record in nursing care and evaluative research in the field of nursing.
-nurse with a valid license to practice from the Ordre des infirmières et infirmiers du Québec or who has the qualifications for a license to practice
-Researcher who has already established a research program or has had a senior managerial position outside Québec.

Terms and conditions
-have a permanent or tenure-track position at McGill University or Université de Montréal and be affiliated with another university
-have a clinical affiliation with access to a defined patient population
-Must hold grants form public agencies
-Must devote at least 80% of his or her professional activities to research


Nursing Health Services Research Unit

Ontario's web-based employment portal for nursing graduates: Best Practices, Fact Sheet, is now available at www.nhsru.com

In their response to the survey questionnaires, nurse graduates and employers suggested best practices in the areas of training and instructions on the use of the portal....

read more

.

Employer Perspectives on Implementing an Employment Strategy, Fact Sheet, is now available at www.nhsru.com

.

The overall response of the employers to the Nursing Graduate Guarantee (NGG) was very positive. The majority of employers rated the responsiveness of clinical staff...

read more

.

The Core Public Health Functions Research Initiative (CPHFRI) is very pleased to present their first e-newsletter
CPHFRI ("see-free"), co-lead by Marjorie MacDonald and Trevor Hancock, is a collaborative program of research focused on public health systems renewal in Canada, bringing together an inter-disciplinary team of academic researchers , and national, provincial and local public health policy/decision-makers practitioners. To subscribe, visit their
website
.
RNAO Best Practice Guidelines Research Competition
The Canadian Nurses Foundation (CNF) and the Nursing Best Practice Research Unit (NBPRU) are continuing their partnership to build additional research capacity and fund projects in the area of best practice guidelines. We are requesting full research proposals from interested and eligible health care organizations across Canada to conduct research on the uptake and impact of the Registered Nurses' Association of Ontario (RNAO) nursing best practice guidelines on practice, patient/client and/or community outcomes.

Please register intent to submit
by February 6, 2009
by emailing your name, organization and contact information to Hélène Sabourin, Executive Director/Directrice exécutive, Canadian Nurses Foundation/Fondation des infirmières et infirmiers du Canada,
hsabourin@cna-aiic.ca
phone: 613-237-2159 ext. 250.
Full proposal deadline date:
March 1, 2009
Click here
to download full proposal requirements.
Nursing Health Services Research Unit

Community Nursing: Exploring Employment Trends, work life Issues, and Patient Safety Outcomes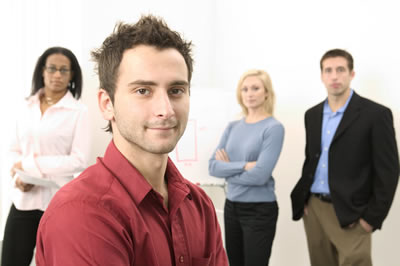 This presentation highlighted four studies representing a cross-section of research from the home care sector. According to data from the College of Nurses of Ontario (1999-2006) 3-5% of nurses employed in Ontario work in Home Care (HC), with a higher proportion of RPNs working in HC than RNs ...The report from the NHSRU forum held September 15, 2008 is now available at
www.nhsru.com
Formulaires de l'Enquête nationale sur les effectifs étudiants et professoraux
Chaque automne, l'Enquête nationale sur les effectifs étudiants et professoraux de l'Association canadienne des écoles de sciences infirmières est distribué à toutes les écoles canadiennes qui offrent des programmes d'ensignement en sciences infirmières. Cette enquête nationale constitue une source fiable d'information sur une base historique et au niveau national qui pourrait aider à la formulation de politique qui vise à assurer des ressources adéquates pour le secteur infirmer. La
date limite
pour renvoyer les formulaires est le
15 février, 2009
. Si vous avez des questions, veuillez communiquer avec Nancy Field de l'Association des infirmers et infirmières du Canada 613-237-2133 poste 304 ou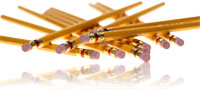 National Student Faculty Survey of Canadian Schools of Nursing
Each fall, the National Student and Faculty Survey (NSFS) of Canadian Association of Schools of Nursing is distributed to Canadian schools offering nursing education programs. This survey is the only comprehensive source of national data available to inform rsearch and policy decisions regarding the future supply of nurses in Canada. Nancy Field from Canadian Nurses Association will be in touch with each school to provide details about accessing the web survey, unique log-in ID's, and passwords. The
surveys
are
due February 15, 2009.
Please visit Canadian Nurses Association's website at
www.cna-aiic.ca
to view more information about this survey, or contact Nancy Field of CNA at 613-237-2133 ext. 304 or by email
nfield@cna-aiic.ca
.
Inspiring the Inspirational
Words of Hope from Nurses to Nurses
Sue Heacock, RN, MBA, COHN-S
RABIES
It was my first day as the school nurse many years ago. I was being shown around campus by the headmaster. A first grader came running up and asked the headmaster who I was. She introduced me and the student said, "Thank God. I fell down yesterday and cut my finger. I think I have rabies." He looked at me with bright blue eyes and asked me if I could take the rabies away so he didnt make his dog sick!
Sue Heacock, RN, MBA, COHN-S
Tampa, Florida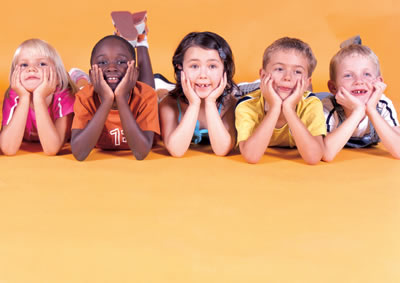 Thank you for subscribing to CASN's e-NewsUpdate.
Merci de vous inscrire à la Mise à jour électronique de l'ACESI.