ScentWorld 2011 DVDs Are Ready!
If you attended ScentWorld 2011, you know how informative and interesting the presentations were from some of the top minds in the field. There was so much great information that there may be specific examples, strategies or facts you heard that you would like to refer to, but you can't remember the details.
If you didn't come to the last ScentWorld, then you missed out on the networking, exhibits and fun times altogether. But you can still learn from the speakers after the fact.
The solution? Buy the DVD set! It is available now for
Get it today
and keep this valuable information for years to come!
Rebuilt SMI Website Is Now Available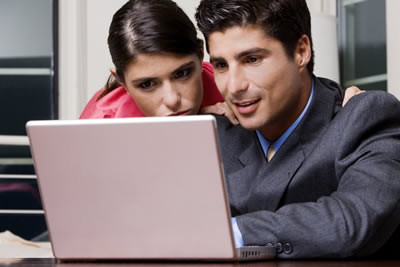 I am happy to announce that the reconstructed Scent Marketing Institute website is now up! Even better, we have restored access to our famous Knowledge Base. The Knowledge Base is for members only. If you are an active member of SMI and you have not already done so,
please contact me by email and give me your new user name and password
so I can set you up to access the Knowledge Base.
If you are not yet a member, what are you waiting for?
Join SMI
to access the Knowledge Base, gain valuable business contacts, sales leads, publicity, education and much more.

Important: ScentWorld Date Change!
When planning ScentWorld in New York, the only available dates were towards the end of December. After hearing from many of you that those dates were problematic because they were too close to the holidays, we have decided to move
ScentWorld to
February 6-8th, 2013.

Mark your calendars and plan to be there!


Now Accepting Nominations for SMItty Awards

As you know if you were at the last ScentWorld, we give out awards to honor top achievers in the area of scent marketing for the previous year.
We are starting the nomination process early this year to make sure we are considering a wide field of candidates. Below are the awards and a brief description of each.
If you know of someone you think deserves an award,
let us know the name of the individual, the company, which award and why you think he/she should receive a SMItty
.
Harald Vogt Scent Marketer of the Year
- given to someone in the scent marketing industry who has done outstanding work in promoting scent marketing in general or has implemented projects that have brought excellent positive attention to the industry.
Most Innovative Use of Scent Marketing
- given to a brand owner or ad agency who has used scent marketing in an interesting, effective and innovative way
Scent Technology Award
- given to a scent solution company for the best new scent technology use
Scent Research Award
- given to the researcher who has performed the most interesting and useful study on scent
Scent Marketing In the News
One of our blog posts, "Is Scent Marketing Manipulative?" was picked up by a very popular and well-trafficked creativity and innovation website,
PSFK.com
. Their link to our article so far has garnered 546 recommendations on StumbleUpon, 26 tweets and other social media shares, spreading the word about scent marketing to potentially many thousands of people.
Click here for a link to the actual article on Scent Marketing Digest.
I also received calls from a producer at CNBC, who is interested in doing a documentary about scent marketing, a reporter from Forbes Travel and Entrepreneur magazine. Stay tuned for these and other stories about scent marketing!