Grant News from Oklahoma State Regents for Higher Education

Dear Faculty and Administrators,


This message is an overview of some of the grants that have been obtained by institutions of higher education in Oklahoma during July and August. We hope you enjoy seeing your colleagues' creative work.

One big event in July was the annual Summer Grant Writing Institute, 40 faculty members and 11 mentors working together to complete grant proposals requesting over $5 million for programs of research and development on 17 campuses in Oklahoma. The accomplishments were great, and the participants and mentors gave a great deal of energy and expertise to the event. You may want to apply for the 2011 Grant Writing Institute next August 1-5!

If you received this newsletter from a friend and want to receive you own copy, or if you want to include your own grants in the next issue, send a jpeg photo and a message to lmason@osrhe.edu.

Sincerely,




Linda Mason

Carl Albert State College Trio Grant
Carl Albert State College received a Department of Education TRIO Student Support Services (SSS) 5-year grant for $436,824 per year for a total of $2,184,120. Kim Hughes is the Project Coordinator who manages the program and supervises the SSS employees at both the Poteau and Sallisaw campuses. Michelle White is the TRIO Director who oversees all seven TRIO programs at Carl Albert State College: SSS, Two Talent Search, two Upward Bound, Upward Bound Math/Science and Educational Opportunity Center. Grant writers Deborah Herr Cummings and Rita Thomas wrote and submitted the grant. The Student Support Services program is designed to assist low-income, first generation and/or disabled college students through tutoring, advising, financial assistance and other important services to assure they successfully complete college and earn a degree.
OCCC Asbestos Grant
Oklahoma City Community College is among institutions to receive funds for asbestos removal from one of its building sites, $200,000 in Brownfields grant money for the removal of the hazardous building material from the OCCC Capitol Hill Center, the college's satellite campus on SW 5th Street.. Jessica Martinez-Brooks, the Director of Community Outreach and Education, plans to offer more classes in the building after the renovation is complete. Classes in contaminant free portions of the Capitol Hill Center are being offered in bilingual Spanish-English formats and serve the adult education and job readiness needs of the community's diverse members.
Wal-Mart Gives Rose State Grant

A grant from Wal-Mart Stores Inc. will finance free water treatment operator training this fall at Rose State College's Oklahoma Environmental Training Center. The center estimates the grant would provide tuition for about 100 participants. Training will include classes for entry-level certification and for incumbent training classes for the A, B, and C operator certifications. Tuition will also be waived to municipalities who register employees. The state-approved certification program will be offered to meet the state's growing needs for water treatment specialists. Bill Clark is coordinator of environmental training at Rose State.
Oklahoma State University-Oklahoma City is one of seven colleges nationwide to receive a $25,000 grant from the Metlife Foundation and Civic Ventures' Encore College Initiative for helping adults over 50 prepare for health and education careers.

RedlandsMetLife Grant

Redlands Community College received a grant from the International Longevity Center funded by MetLife for $15,000 to deliver on-demand access to web-based non-credit training for Oklahoma family caregivers and provide assessment utilizing existing organizations and personnel in each county in a budget neutral manner. Redlands will be working closely with the OK Department of Human Services - Aging Services Division (Home & Community-Based Services) to develop the Family Caregiver Training program.

Oklahoma Tobacco Research Center - Dr. Fritz Laux received $50,162 to gather tobacco price data to
help with Oklahoma cigarette tax policies.
INBRE Junior Investigator Award

Dr.
Jessica Martin received $115,261 from INBRE to provide examples of marine siderophore structures by screening open-ocean fungal strains for the iron-binding compounds under conditions of iron limitations. It will isolate the iron-binding from the open-ocean fungal strains then determine the structure(s) of siderophore(s) produced by open-ocean fungi using amino acid analysis, NMR and mass spectrometry.
INBRE Junior Investigator Award - Dr. Cindy Cisar received $124,977 from INBRE to determine if coliform bacteria in a
freshwater ecosystem that received effluent from a waste water treatment plant act as an environmental reservoir of antibiotic resistance and to assess the impact these bacteria may have on the spread of antibiotic resistance and, ultimately, on human health.
Project I'm Ready - Dr. Pamela Louderback received $972,337 from IMLS for a 3-year
project to develop specialized curriculum and information literacy resources for school librarians to improve student success in racially diverse and economically disadvantaged schools and communities in northeast Oklahoma communities with high percentages of Native American populations.


Oklahoma Conservation Commission Bioassessment

Dr.
Amy Smith received $51,100 for the 8th year to provide necessary personnel to complete the work of picking biological samples (fish & macroinvertebrate), properly preserving biological samples and delivering the picked samples to representatives of the commission.
GEAR UP Grant

Dr. Kay Grant received $116,307 from
GEARUP to provide tutorial and other services intended to raise the educational aspirations of Tulsa disadvantaged middle school students who are historically under-represented in post-secondary education programs.
SSS - US Department of EDUC - Ms. Connie Wright received
a $297,920 Trio Grant for Student Support Services from the US Department of EDUC to provide counseling, tutoring, and enrichment services to NSU students who have academic need to complete their degree. Ms. Wright has been directing this program since its inception in 1993.
NWOSU Receives Grants
INBRE Faculty Mini-Grant - Dr. Cornelia Mihai (pictured), Assistant Professor of Chemistry, received $24,731 for biomedical research.
Alva Tourism Grant - Dr. Tim Maharry, Associate Professor and Chair of math and Computer Sciences and Dr. Cynthia Pfeifer-Hill, Professor of Biology and Chair of Natural Sciences, received $5,000 to enhance opportunities for Heartland BEST, a national robotic competition hosted on the NWOSU campus.
Masonic Social Sciences Endowment Grant - Dr. Aaron Mason received $100,000 to create the NWOSU-Masonic Institute for Citizenship Studies to support the department's cultural heritage lectures, the presidential lectures, the Civic Education Fellowship Program, and other departmental projects and programs.
Rural Health Projects, Inc. Grant -
Andy Fosmire, Executive Director of Rural Health Projects and NWAHEC-Enid campus, received $285,000 to provide simulation equipment for the nursing department at all three branch campuses.
UCO NSF Noyce Grant
The National Science Foundation awarded $73,898 to the University of Central Oklahoma and Elizabeth Allen and Bill Pink for Planning for the Robert Noyce Teaching Fellowships/Master Teaching Fellowships(TF/MTF) in a program that will improve secondary science teachers' content knowledge and enhance their ability to work in an urban setting.

ECU
NASA Grants
The
National Space Grant College and Fellowship Program
has awarded 16 ECU students scholarships and research stipends ranging from
$350
to
$2,000
.
Students are Justin Gates of Sulphur, a junior biology major, and Stacey Halsey of Ada, a senior biology major. Two sophomores received scholarships, Noelle Hurt of Stratford, in political science, and Shelby Sayre of Chandler, mathematics. Junior scholarships went to Bethany Beachel of Henryetta, chemistry; Amber Cannon of Collinsville, cartography & geography; Rosa Denton of Porum, early childhood education; Jessica Pitts of Alton, Ill., mathematics; and Lindsy Polk of Hugo, biology. Seniors receiving scholarships are Anita Bural of Norman, early childhood education; Kellie Eiland-Wright of Shawnee, mass communications; Felicia Goure of Holdenville, biology; Natalie Isaacs of Konawa, accounting; Matthew Payne of Wanette, physics; Kristen Thompson of Elmore City, physics; and Ann Watson of Pauls Valley, cartography/geography and biology.
The Oklahoma Space Grant Consortium includes four charter institutional affiliates (The University of Oklahoma, Oklahoma State University, Cameron University and Langston University) and four regional institutional affiliates (ECU, Southeastern Oklahoma State University, Southern Nazarene University and Southwestern Oklahoma State University). The consortium also includes two academic affiliates (Application Engineering Program, Center for Spatial Analysis), two industrial affiliates (Frontier Electronic Systems Corporation, Science Applications International Corporation), one city government affiliate (Norman Economic Development Coalition), and five informal science education affiliates (Kirkpatrick Air and Space Museum at Omniplex, STARBASE Oklahoma Inc., K20 Center, Space Explorers Inc. and Tom Stafford Air and Space Museum). Under the National Space Grant College and Fellowship Program, funding may go toward undergraduate research and scholarship, campus and community projects, conference travel, visits to NASA Centers of Excellence, and financial assistance.

Langston University Softball Field Grant
Langston University broke ground Wednesday on a regulation size softball field at T.G. Green Park, just east of the campus. Construction is funded mostly through a Community Partnership and Revitalization Initiative as part of an $800,000 Historically Black Colleges and Universities grant awarded by the U.S. Department of Housing and Urban Development. The town of Langston contributed an $8,000 match.
OUHSC

Grants
Prevent Blindness -
The
Oklahoma Health Sciences Center
has been awarded two grants from
Research to Prevent Blindness
: $100,000 to
Gregory L. Skuta

,

Edward L. Gaylord Professor

and

chairman of the Department of Ophthalmology

and

president and CEO

of the

Dean McGee Eye Institute
to support research into the causes, treatment, and prevention of blinding diseases.
John D. Ash
received a $60,000 RPB Lew R. Wasserman Merit Award, which supports mid-career scientists who hold primary positions within departments of ophthalmology and who are actively engaged in eye research at medical institutions in the United States. Ash is one of 108 scientists at 44 institutions who have received the award. Ash's project is focused on discovering methods to preserve vision in patients with retinal degeneration by preventing or delaying the death of retinal neurons including photoreceptors.





Talley Research Awards - The Harold Hamm Oklahoma Diabetes Center has received 4 diabetes research awards from Britani Talley Bowman in honor of her father, William "Bill" W. Talley III, a Hobart native and University of Oklahoma alumnus. Each award provides the junior researchers with up to $45,000 to help make a project competitive for funding at the national level within 18 months. The recipients are Madona Azar, Junping Chen, Zhongchao Han and Xin (Sarah) Zhang, all of the OU College of Medicine.




Cancer Research Program Development Awards - The University of Oklahoma Cancer Institute has awarded five scientists who are studying prostate and ovarian cancer. The competitive grants, which total $175,000 for two cancer research projects, were funded privately from donations collected during a birthday fundraiser in September in honor of Oklahoma City businessman Gene Rainbolt. The recipients are Ralf Janknecht, Hsueh-Kung Lin and Michael Ihnat, OU College of Medicine, who are studying prostate cancer at the molecular level to find new drug targets, and Joan Walker and Kathleen Moore, OU College of Medicine, who with other researchers will seek to identify biomarkers for predicting response, prognosis, screening and early detection of cancer.
OU Tulsa Health Records Grant - Dr. David Kendrick of the University of Oklahoma-Tulsa and the Greater Tulsa Health Access Network (Greater THAN) received a $12 million grant and national pilot status for implementation of an 11-county electronic medical records system. All major health providers in the region collaborated toward the common goal and brought Tulsa's effort to the forefront nationally.
OSU Grants
Research on Voles - Oklahoma State University researcher Alex Ophir, assistant professor, Department of Zoology has been awarded a grant for $349,175 to better understand the monogamy and other social behaviors of prairie voles, a rodent found throughout the Midwest that exhibits certain behaviors similar to humans. The research, funded by the Eunice Kennedy Schriver National Institute of Child Health and Human Development of the National Institutes of Health, could contribute insights for better understanding autism and human bonding, as well as causes of dysfunctions in social attachments.
Video connects OSU and Iraqi Doctors - Several doctors at Kadhamiyah Teaching Hospital in a dangerous section of Baghdad speak by video with doctors at OklahomaState University College of Health Science in Tulsa using Oklahoma's OneNet telecommunications systemin continuing weekly teleconferences in which OSU specialists will provide expertise, hear medical cases and help Iraqi doctors plan medical interventions for their patients.
The Tulsa-Baghdad connection is the brainchild of Dr. Anil Kaul, associate professor of obstetrics and gynecology at the OSU medical school. He is on sabbatical serving as senior public health adviser for the U.S. State Department to help evaluate the war-torn country's health care structure and identify priority needs. Kaul, a native of India, found that many Iraqi medical textbooks are outdated and up-to-date information is scarce. OSU has a sophisticated telemedicine system that allows specialists in Tulsa to consult with doctors in rural areas via real-time audio and video. Kadhamiyah hospital is the country's second largest with 655 beds, and many patients have rare or difficult medical conditions as a result of inadequate hygiene, nutrition or vaccinations.
OSU Veterinary Center - The Department of Veterinary Pathobiology and William Barrow, Sitlington chair in infectious diseases, professor of veterinary pathobiology andthe Oklahoma State University has been awarded a five-year grant from the National Institute of Allergy and Infectious Diseases/Division of Microbiology and Infectious Diseases. The award, Broad-spectrum Antifolates for Treatment of Drug Resistant Bacillus Anthracis, is a multidisciplinary partnership grant including the Department of Veterinary Pathobiology, the OSU Department of Chemistry, collaborators at Sapient Discovery in San Diego, Calif., and Lovelace Biomedical and Environmental Research Institute in Albuquerque, N.M. Co-investigators are Christina Bourne and Phil Bourne, both with the center's Department of Veterinary Pathobiology; Darrell Berlin and Richard Bunce, both with OSU Chemistry; Kal Ramnarayan, Sapient; and Michelle Valderas, Lovelace Biomedical and Environmental Research Institute.
NASA Grant - Steve Marks, professor in the OSU College of Education, has received a $7.5 million grant to collaborate with NASA to improve the use and effectiveness of online learning technologies in kindergarten through 12th-grade education, higher education, and in informal settings such as museums. The NASA Distance Learning Network will emphasize learning in STEM disciplines, science, technology, engineering, and mathematics. This project will enable NASA's science and engineering excellence potentially to reach every American with access to the Internet.
Henrickson Grant to OSU - Robert Henrickson has given $50,000 to the College of Agricultural Sciences and Natural Resources at Oklahoma State University. Henrickson, born in 1920 in Hays, Kan., made the gift on his 90th birthday. Through the Pickens Legacy Scholarship Match, a $100,000 scholarship endowment will be created for food science students inside the animal science department at OSU. Henrickson was a professor within the department for 30 years.
OCU Grants


Chesapeake gives OCU $5M - Chesapeake Energy Corp. has created the Chesapeake Presidential Scholars program, which is funded by a $5 million gift from the oil and gas company. The five-year program will provide up to $25,000 a year in tuition for 17 students. McClendon credited Martha Burger, Chesapeake's senior vice president for human and corporate resources, with coming up with the idea for the program. Burger, who earned her master's degree from OCU in 1990, said she wanted to do something to help her alma mater.




OCU's Kramer School of Nursing - Oklahoma City University's Kramer School of Nursing will offer up to 28 new stipends this fall for graduate students after receiving an advanced nursing education grant for $26,795, awarded by the Health Resources and Services Administration of the U.S. Department of Health and Human Services. Susan Barnes, OCU associate professor of nursing, said Oklahoma has a particular need to increase graduate education among nurses because of its educator shortage and a shortage of nurses with advanced degrees in the clinical setting.





OCU Grant to Establish Computer Center - Oklahoma City University will spend more than $2 million to create an Intergenerational Computer Center that will expand broadband access in the surrounding community. The university received a $1.4 million federal broadband stimulus grant from the Department of Commerce for the project and will provide $747,000 in matching funds. The center, which will be open to the public, will feature more than 110 workstations located in four computer rooms and in a mobile classroom that will travel around the community. Numerous classes will be offered to address the interest and needs of residents from preschool age through retirement. Computers will also be available for individual use. University faculty members and students, as well as local volunteers, will provide training in basic computer skills, using the Internet, work force training, math and reading skills, professional development for teachers, language instruction, health and wellness, consumer protection and more. Project partners include United Way of Central Oklahoma, Oklahoma Association of Youth Services, Boys and Girls Clubs of Oklahoma County, Sunbeam Family Services, Positive Tomorrows, Oklahoma City School District and Smart Start Oklahoma.




OCU Energy Management Speaker Series - A $150,000 grant from the Karl and June Martin Family Foundation will establish a new speaker series focusing primarily on energy at Oklahoma City University's Steven C. Agee Economic Research and Policy Institute. The June Martin Energy Management Speaker Series will feature energy presentations including estimates of demand and how that demand will be met. Oklahoma is an energy state and the gift from the Martin Family Foundation affords the Meinders School of Business the opportunity to bring nationally recognized energy experts to Oklahoma City to address some of the most pressing energy issues the world faces. Martin Family Foundation Trustee Joe Womack said the foundation's primary purpose is to provide quality experiences and scholarships for college students studying the petroleum industry. The grant will fund scholarships for students working at the economic research and policy institute located within OCU's Meinders School of Business.
TU Fuel Research in Algae
From autotrophics to automobiles. That could be the motto of the University of Tulsa's growing research program aimed at turning various strains of algae into fuels that can power cars and trucks in the not so distant future. Members of a TU Department of Chemical Engineering team believe they've latched onto a "green crude" better than ethanol or other types of biofuel feedstocks. Geoffrey Price, professor, department chairman and team members used a $1 million grant from Sapphire Energy, Inc. for 3 years to research algae, and now have a $750,000 federal grant to continue. The nation's biggest integrated oil company, Exxon Mobil Corp., also is putting its money where the algae to fuels market may be someday. The Irving, Texas-based energy giant is spending at least $600 million in a venture with Synthetic Genomics Inc. to develop the biofuel. Exxon Mobil also looks at algaeto-fuels as a way to limit carbon pollution and boost energy production and profits.
SWOSU

New Director of Sponsored Programs

Dr. Lori Gwyn is the new director of the office of sponsored programs at Southwestern Oklahoma State University in Weatherford. Gwyn replaces Anita Blankenship, who recently retired from SWOSU.
Gwyn earned her doctorate and master's degrees in chemistry from the University of Missouri in St. Louis. She is also a graduate of SWOSU where she received her Bachelor of Science in chemistry. Gwyn is a Newkirk High School graduate. Before coming to SWOSU, she served as a chemist at Danlin Industries Corporation in Thomas and served four years as a postdoctoral research associate at the University of Oklahoma Health Sciences Center in Oklahoma City.
The office of sponsored programs promotes and facilitates scholarly activity at SWOSU by supporting and administering all activities involving extramural (external) and intramural sponsored programs. In 2009, the office coordinated $6.5 million in various activities.

MASONIC GRANTS - The University of Central Oklahoma Foundation received a $100,000 gift from The Masonic Fraternity of Oklahoma to establish the Masonic Endowment for Transformative Learning, which will support a project that fosters transformative learning experiences for UCO students, helping them become productive, creative, ethical and engaged citizens and leaders. Grand Master of Masons Charles Belknap said supporting UCO fits the organization, as the Freemasons have been a proponent of public education for decades. John Logan, executive director of the Masonic Charity Foundation, said the endowment is one of six gifts - all going to regional universities in Oklahoma : Northwestern, Southwestern, Southeastern and Northeastern Oklahoma State Universities and East Central University.
Stimulus Grants to Create 1,000 Jobs
Oklahoma groups are seeking up to $3 million to train and employ "green" workers. The money is part of $6 million in a federal stimulus grant awarded to Oklahoma to train 1,000 workers in emerging industries such as energy efficiency and renewable energy. Eligible are consortiums composed of a state training entity, at least one Workforce Investment Board and employers. Groups expressing interest can then submit detailed plans this fall for possible award by year's end. The stimulus funding also is going to green jobs training centers across the state, including at Tulsa Community College, the state's CareerTech sites and the University of Oklahoma's Lean and Green Institute. A Center of Excellence for Energy Innovation at Tulsa Community College's northeast campus will serve as a regional model for sustainability and a resource hub for emerging energy technologies, best practices, innovative curriculum and training opportunities.
Federal Government Awards $50-Million in Innovation Grants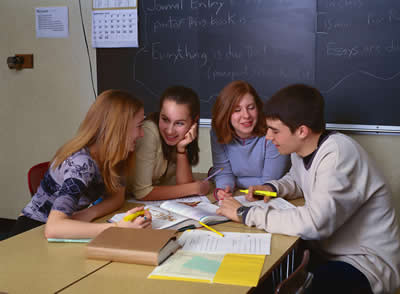 Job training and work-force-development efforts will be among the main beneficiaries of the new Social Innovation Fund grants. The Corporation for National and Community Service announced 11 grants-ranging in size from $2-million to $10-million each-to intermediary organizations, which will in turn award money to nonprofit groups working in the areas of economic opportunity, youth development, and healthy habits. Both the grant makers and the nonprofit groups are required to provide matching funds, which so far total $74-million and are expected to exceed $150-million.The Edna McConnell Clark Foundation, in New York, received the largest grant, $10-million over one year, which it will distribute to up to 10 youth-development organizations in urban and rural areas in California, North Carolina, Oklahoma, South Carolina, and other states yet to be determined. The grants will be aimed at 9- to 24-year-olds, to improve their academic skills, work-force readiness, and prospects for avoiding high-risk behaviors, such as criminal activity.
EDGE Grants
In 2003, nearly 2,500 Oklahomans participated in a statewide planning project called EDGE - Economic Development Generating Excellence. The goal was to brainstorm long-term strategies for strengthening Oklahoma's economy. One key action item was to transform Oklahoma into the "Research Capital of the Plains," by creating a $1 billion endowment to support research and by the transfer of innovation and technology to create private-sector jobs. Even though the EDGE endowment is still significantly shy of its $1 billion goal, this farsighted program is having a positive impact on our state.
This fall, the EDGE endowment is preparing to make its third round of funding to applicants who have brought forth amazing innovations across a broad segment of industry sectors, including agriculture, information technology, energy and biotechnology. Sixty-two pre-proposals were submitted for the program, with 12 finalists now vying for their share of this year's $6 million distribution. The competition for EDGE funding grows more intense every year. In addition to the endowment, a new EDGE program was launched this year to fund early stage projects in Oklahoma. With the goal of moving ideas from concept into something more tangible and viable, the Innovative Idea Program initiative supports beginning projects for one year at a maximum level of $25,000. This year, 6 innovative ideas were selected to receive IIP funding from a field of 48 applicants.