Dear Faculty and Administrators,

Spring is in the air and grants are in the institutions! It is with pleasure that we share announcements of grants earned by energetic experts in their field during this past month. We hope you enjoy this news and share your own news with us for the next month's newsletter. Just send your information and a jpeg photo to
lmason@osrhe.edu.

Enjoy reading about these creative projects!

Dr. Linda Mason
Coordinator of Grant Writing Assistance

NOC Tree Grant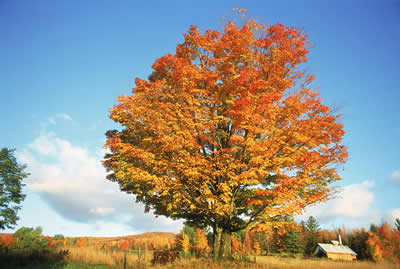 Enid's Northern Oklahoma College campus recently became the first college in Oklahoma to be awarded the Tree Campus USA designation from Arbor Day Foundation.
OU SLIS Receives IMLS Grant
The
University of Oklahoma School of Library and Information Studies (OU SLIS)
received
$414,545
from the
Institute of Museum and Library Services (IMLS)
for
"Partnering to Build a 21st Century Community of Oklahoma Academic Librarians" Project.
OU SLIS is partnering with 9 Oklahoma academic libraries: East Central University, Langston University, Oklahoma Christian University, Oklahoma State University, Rose State College, Southern Nazarene University, University of Oklahoma (Norman), University of Oklahoma Health Sciences Center, and University of Oklahoma Tulsa. The partnership will collaborate in recruiting and educating 15 new academic librarians prepared to fill leadership roles in providing services to underserved and minority groups. These recruits will be awarded IMLS-funded scholarships to earn a master's degree in librarianship through the SLIS Master of Library and Information Studies online and face-to-face courses. Students will be competitively selected to begin in a Spring or Fall 2010 cohort group. The Project provides student support of in-state tuition and fees, a textbook allowance, a laptop computer, travel to a half-day orientation to the Project, and cohort attendance at one national and two state library conferences. Dr. Kathy Latrobe is the Director of the School of Library and Information Studies.
OU Uses Steam to Create Electricity
OU is contributing semiconductor know-how with California venture funds, a federal grant, and a North Carolina-based company to jump into the $125 billion market for thermoelectric energy harvesting.
OU's George Lynn Cross Research Professor Patrick McCann
, is leading the semiconductor project. A typical steam-turbine power plant only uses about 40 percent of the heat energy it generates, and excess steam is typically sent to a condenser and returned to its liquid form. Under Phononic Devices, Inc. technology that active vapor is shifted to the semiconductor to convert the heat into thermoelectric power for use elsewhere. Phononic Devices, Inc. was started with
$2 million in venture capital
from Oak Investment Partners and Venrock, and
a US Department of Energy Advanced Research Projects Agency $3 million grant.
The project will convert excess or waste steam power into electrical juice to power generators, refrigerators and possibly the automobiles.
NWOSU Receives Angel Mountain Ketterman Supplies Grant



Dr. Carole McKenzie

and

Dr. Marianne Szauer

, are principal investigators for a grant project, sponsored by

Angel Mountain

, to provide supplies and equip- ment to the Nursing department for the

Ketterman Clinical Skills Lab

, on the

NWOSU-Enid campus

. These supplies will be used on all three campuses for nursing activities. Dr. McKenzie is pictured on the left and Dr. Szauer is pictured on the right.

NWOSU Receives Woodward Regional Hospital Grant



Dr. Deena Fisher

and

Dr. Carole McKenzie

and

Northwestern Oklahoma State University

received a grant from the

Woodward Regional Hospital

,

the Woodward Industrial Foundation

and a private donor, to provide salary for one nursing faculty member at the

NWOSU Woodward Campus

. This project will increase enrollment of LPN's and ADN's in the BSN program at NWOSU while increasing BSN employees at Woodward Regional Hospital.

NWOSU Receives Koch Grant
Dr. Cheryl Evans
and
Northwestern Oklahoma State University
received
$4,250
from the
Charles Koch Foundation
and
$4,250
from the
Lew Ward-Cherokee Strip Regional Heritage Center
for an entrepreneurship seminar on the
NWOSU-Enid Campus
. The seminar focuses on the importance of entrepreneurs and private enterprise in society and features prominent scholars from around the country. Dr. Cheryl Evans serves as the principal investigator of this project.
Article Headline
Dr. Aaron Mason

and

Northwestern Oklahoma State University's Social Sciences Department

received

$100,000

from the

Masonic Charity Foundation of Oklahoma

to establish an endowment for the purpose of creating the

NWOSU-Masonic Institute for Citizenship Studies.

The Institute will support the department's cultural heritage lectures, the presidential lectures, the Civic Education Fellowship Program, and other departmental projects and programs. Dr. Aaron Mason, pictured here, serves as the principal investigator of this project. A reception with the gift presentation was held on the Alva Campus on March 24, 2010 where members of the Masonic Fraternity awarded grant funds to Dr. Mason and the Social Sciences department, pictured below.


NSU Receives Child Welfare Grant
Dr. Virginia Whitekiller
and
Northeastern Oklahoma State University
received
$110,000
from
Children and Family Services
to develop, provide and evaluate leadership training to child welfare mid-managers and supervisors across the country. It will also develop a national plan for dissemination of best practices in child welfare. NSU plans to expound upon the current academic curriculum foundation offered for social work students with a career interest in child welfare. Stipends will be offered to students who participate in the program as well as opportunities for professional development and leadership skills.
UCO Receives Grant for Exploring Chemistry Summer Academy
Dr. Dana Rundle, Dr. Robert Bost
, and the
University of Central Oklahoma
received a grant to support a non-residential
Exploring Chemistry Summer Academy
on June 7-11 and June 14-18 for Oklahoma students entering the 9th, 10th and 11th grades in the fall of 2010. Participants will engage in scientific inquiry through lab experimentation to include organic syntheses, nanotech-nology, toxicology, biochemistry, and nuclear chemistry to understand how these disciplines affect daily life. UCO chemistry majors will guide participant teams, with UCO faculty serving as instructors. For more information, visit the Exploring Chemistry website at http://www.chemistry.uco.edu/Summer_Academy/Summer_Academy.htm or contact Dr. Rundle at 405 974 5510, drundle@uco.edu.
UCO Receives Forensic Science Grant
Dwight Adams

and the

University of Central Oklahoma

received

$1 million

from the

AT&T Foundation

to support the

Forensic Science Institute.

The unique dome at the entrance of the University of Central Oklahoma campus stood high in the blue Edmond skies Thursday as people inside celebrated the opening of the Forensic Science Institute. The official opening of the institute brought more than 100 people who director Dwight Adams called friends and associates. Law enforcement officials and criminal investigators from the federal to the state level joined area legislators and city officials at the gathering. This is the second link in building a hub for the forensic science community in Edmond. The Oklahoma State Bureau of Investigation Forensic Science Center that opened in May 2008 is across the street from the institute. There is now a push by Edmond city officials to move the state medical examiner's office from Oklahoma City to Edmond.

The institute has a 165-seat auditorium, four classrooms, conference room, faculty offices and a multipurpose evidence recovery bay. The new building incorporates the latest in computer equipment, especially in the AT&T Digital Evidence and Cyber Security Laboratory. Law enforcement officers from OSBI and Oklahoma City and Edmond police departments work in the AT&T lab on actual cases from Oklahoma, Arkansas, New Mexico and other surrounding states.

SWOSU Receives Engineering Grant



Mr. Brad Fitzgerald

and

Southwestern Oklahoma State University's Department of Industrial and Manufacturing Engineering Technology

received

$1,300

from the

Society of Manuracturing Engineers

to support student scholarships and travel expenses to the national competition for the two winning teams of the local

First Tech Challenge Robotics Competition

.

SWOSU Gets NCAA Grant



Ms. Kelli Litsch,

pictured, and

Southwestern Oklahoma State University

received

$650

from the

National Collegiate Athletic Association (NCAA)

to support tutorial services for student athletes. Student athletes are students first and athletes second, and contributing their time to athletics is accompanied by tutors helping them improve their academic progress.

SWOSU Alum Attends Nobel Laureate Conference in Germany
A
Southwestern Oklahoma State University
graduate has been selected to represent Harvard University at this summer's
Nobel Laureate Conference in Germany.
Cammie Valdez
(pictured), who graduated in 2008 from SWOSU with degrees in chemistry and mathematics, is the first PhD student in chemical biology from SWOSU to attend Harvard. Valdez, originally from Enid, is one of only 77 graduate students from the United States to be invited to the conference. She is the only one from Harvard. The 60th meeting of Nobel Laureates will take place June 27-July 3 and is an interdisciplinary meeting dedicated to the Laureates in chemistry, physics and medicine/physiology.
Brian Campbell, professor of chemistry at SWOSU
, said Valdez was one of his most productive and dynamic Louis Stokes Oklahoma Alliance for Minority Participation grant scholars. The Louis Stokes program is to find the best and brightest students to prepare them for graduate school. Campbell said Harvard has taken notice of SWOSU students. He just found out another SWOSU student, Courtney Garcia, has been selected to attend Harvard this summer on a research program.
SWOSU Students at Science in Action Day at Nobel Museum of Natural History
Southwestern Oklahoma State University

biology students (pictured from left)

Sassy Guthmueller

of

Purcell, Takara Hawkins

of

Madill

,

Angela Foust

of

Oologah

and

Erica Benda

of

Union City

participated in

"Science in Action Day 2010"

at the

Sam Noble Museum of Natural History

in Norman. Accompanying them was

SWOSU Biological Sciences Assistant Professor Dr. Andrea Holgado.



A record-breaking 1,180 people attended the event designed to introduce children to science. Parents and children had the opportunity to explore the museum and see scientific demonstrations presented by various groups. The SWOSU students helped with the Neuroscience Booth along with faculty and students from the University of Oklahoma Zoology Department.

SWOSU students provided a demonstration in which children were able to view live C. elegans worms under a fluorescent microscope. The worms had been engineered in such a way that their nervous system glowed green. C. elegans is a microscopic worm often used as a model organism in biomedical research, particularly in the field of neuroscience. In the future, Holgado said studies of the nervous system in this worm may provide insight into various neurodegenerative diseases, such as Alzheimer's and Parkinson's. These findings will be used in the development of new treatments for these diseases.

OPSU SOEA Gets NEA Grant
Stephanie Christie, Chapter president

,

Jerry Mihelic, Chapter sponsor

of the

Student Oklahoma Education Association (SOEA)

chapter, and

Oklahoma Panhandle State University

received

$1,000

to assist the Goodwell Schools. SOEA is a pre-professional organization of undergraduate and graduate students preparing for careers in education. The OPSU chapter has been in service for over a decade and 25-35 students participate each year. The OPSU chapter works in several areas, and one of those is in service to communities in the school's service area. Over 140 chapters from around the country applied for this grant and only 50 were chosen.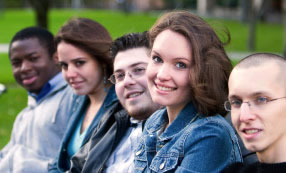 If you received this Grant Newsletter indirectly and would like to receive it yourself, send you email address to lmason@osrhe.edu.
Sincerely,



Dr. Linda Mason


Oklahoma State Regents for Higher Education
GRANT TIP:
Plan First
It is a good idea to have your grant project planned as much as possible before you begin writing the proposal, or even searching for the grant resource.


Having a clear and passionate description of the project will be the best way to win the grant. Don't start to write too early! Spend a lot of talking, planning, and imagining time with your colleagues. It will pay off in the real project!



Send your email address to lmason@osrhe.edu.

19 Governor's Cup Teams Advance

19 teams from colleges in Oklahoma have advanced to the oral presentation round in the sixth annual
Donald W. Reynolds Governor's Cup business plan competition
. Judges named 7graduate final-
ists and 12 undergrad- uate semifinalists to com- pete for
$200,000
in cash prizes and scholar- ships.
Graduate finalists include 1.
CleanHands LLC, OSU
2.
Halsa Inc., OSU
3.
In-Line Imaging, OU
4.
Novel Water Softening, OSU
5.
Phoenix Enhanced Oil Recovery, OU & OCU
6.
Secure Analytics Inc., OSU
7.
Zephyrus, OU.
Undergraduate semifinalists include

1.
AllergenTech, OU

2.
Creation42, OU
3.
Frontier Bio-Fuels,OU

4.
Jibon, OCU
5.
OsteoGo, OU
6.
Reel Genius, OU
7.
Samson Technologies, OU
8.
Surgical Solutions, OSU-OKC
9.
Swaasth, OCU
10.
The Knee Process, ORU

11.
UniPHI, OU and

12.
ValetUdo, TU
The competition is underwritten by the
Donald W. Reynolds Foundation
, along with support from other local sources. It is managed by
i2E
, the nonprofit corporation created to mentor technology-based startup companies.
Featured Article
The

Oklahoma Medical Research Foundation

ranks fourth among 91 members of the Association of Independent Research Institutes in grant funding received from the

American Recovery and Reinvestment Act.

The state foundation has received 19 stimulus grants totaling

$16.7 million

for this fiscal year.

The money, distributed by the

National Institutes of Health,

was awarded on a competitive basis.
The analysis found only three institutions received more funding: Scripps Research Institute in La Jolla, Calif., Fred Hutchinson Cancer Research Center in Seattle and Dana-Farber Cancer Research Institute in Boston. All are larger than the Oklahoma foundation, based on number of scientists. Grants to OMRF ranged from

$47,000 to $7 million

. The largest is to expand the foundation's clinical immunology research labs and build a cryostorage unit in a research tower that is under construction.



Dr. Stephen Prescott

, foundation president, said that the grants were awarded to OMRF because of top scientists doing cutting-edge research to understand and treat human disease.
OMRF scientists received funding for research on illnesses including lupus, multiple sclerosis, blood disease and cancer. One $4 million grant will enable scientists to accelerate their research in the genetics of lupus.

New Stillwater Museum Gets Grant

Kandi Speers and Dena Cornforth received grants and donations of

$100,000

for the Oklahoma Wondertorium.
The two Stillwater women were just trying to come up with stuff to do with their children. The nonprofit organization operates a "museum without walls" program that brings educational programs to day cares and school classrooms across Payne County to support what children are already learning in the classroom. When they venture out, Wondertorium staff and volunteers might bring trunks of objects related to life in Oklahoma a century ago, such as period clothing, items to make butter, quilts, a dream catcher or items to demonstrate how to recognize animal tracks. They might bring microscopes for a program that explains what viruses are and how they work. Another program explores nanoscale science and technology, using sand from around the world, including laboratory-altered "magic sand."