Dear Faculty and Administrators,

This newsletter provides you with announcements of some of the grants that Oklahoma higher education institutions have earned during the past month. Each grant helps to make a better program for Oklahoma students. If you have news about a grant you have gained, let us know by sending the information and a jpeg photo to lmason@osrhe.edu.

Sincerely,

Dr. Linda Mason, Coordinator of
Grant Writing Assistance

Connors Gets Grant From Arvest
Connors State College
was awarded
$10,000.00
from the
Walton Family Foundation
via
ARVEST-Muskogee
for assistance in relocating the
Connors Nursing Program.
Connors
in partnership with
NSU
is relocating their nursing program to the NSU Muskogee Campus. Arvest Bank is a regional bank. Connors State College continues to grow and serve the region of northeast Oklahoma of which ARVEST has a relatively large presence. Both Connors and ARVEST recognize the need to provide quality "customer" service to all members of the community. Pictured from left to right:
Nicole Montgomery
,
Arvest Branch Manager-Muskogee,
Sue Floyd, Director Institutional Advancement, Connors
,
Charlotte Vaughn, Director of Nursing, Connors
,
Derek Hanson, Arvest Branch Manager-Eufaula
,
Aaron George, Commercial Officer-Arvest Bank
, and
Dr. Joyce Van Nostrand, Chair/Professor Nursing, NSU.
Rose State College Wal-Mart Grant
Rose State College
and
Stan Greil
,
Vice President for Workforce Development
, received a grant from the
Wal-Mart Foundation
for
$25,000
. Rose State College proposes to develop the
Green Collar Institute
, a series of two-week training programs for individuals who desire to become water and wastewater treatment plant operators. The programs will enable participants to become qualified to successfully complete the Oklahoma Department of Environmental Quality Certification Test. After becoming certified, individuals will be eligible for full-time employment. Rose State College will also assist participants develop resumes and search for jobs through the College's Career Placement Center. With the high demand for operators, job placement should be fast.
Rose State College K-12 Math/Science Enrichment Workshops



Rose State College

received a

$21,000

grant from

Boeing

for the

Dare to Dream Team

to provide math and science instruction to local K-12 schools in the Oklahoma City and Mid-Del Public School Systems. As part of the program, the Dare to Dream Team developed a variety of math and science activities that they could take to local elementary and secondary schools. Through funding from Boeing, portable footlockers were purchased and equipped with supplies to enhance instruction and to give students hands-on practice in math and science concepts.

UCO and Rose State College Collaborate
on Humanities Grant
Dr. Kenneth Kickham
at
UCO
,
John Wood
at
Rose State College
, and a professor at
Wayland Baptist University
received
$8,500
for
"Teaching Civic Engagement and the Politics of Democracy: Environmental History, Land and Energy Stewardship, and Community in Oklahoma"
from the
Oklahoma Humanities Council
, matched by $8,500 from UCO. The Institute will take place near Freedom, Oklahoma at the Selman Living Laboratory (SLL) affiliated with the University of Oklahoma on July 26-29th, 2010. It will teach 5 professors and 15 currently employed teachers around the state the topics of ecology, history, and government by exploring bat caves, resolving conflict over windmills siting, identifying plants, examining Oklahoma's environmental history, and more. For more information see
http://www.libarts.uco.edu/tce/index.htm.
UCO Compass Learning Community Grant
The University of Central Oklahoma's
Compass Learning Community
is one of three Southwestern Region winners of the
College Board's CollegeKeys Compact 2010 Innovation Awards
program. It is considered one of the top retention programs in the region. The program is provided as a replicable model for other universities to positively impacting students who often slip through the cracks.
Autumn Brinegar
is coordinator for UCO's Learning Communities. Recipients were recognized during the 2
010 College Board Southwestern Regional Forum
held in Austin, Texas, and received
$5,000
awards to expand or sustain their programs. The Compass Learning Community helps first year students with low entrance exam scores and an undecided academic focus find the right direction for success.
UCO Chambers Library Grant
Bonnie McNeely
and
UCO
received a grant for $6,000 for
Preservation Assistance for the Chambers Library
from the
National Endowment for the Humanities
. The project will support a preservation assessment to help the library staff incorporate best practices for the conservation of print, microform and media materials in the UCO Chambers Library. Staff training and the development of a Disaster Recovery Plan by library staff should help the library respond quickly should an emergency response be needed to preserve the library collections.
NSU CooperVision Grant
Dr. Thomas Salmon
and
Northeastern Oklahoma State University
received a grant for
$138,853
from
CooperVision Japan
to perform research for CooperVision Japan (CVJ) by evaluating how well CVJ contact lenses correct astigmatism. Data collection and statistics will enable CVJ to assess optical performance of these lenses. This is the 4th year for Dr. Salmon to receive this award.
UCO Humanities Council Grant
Dr. Mary Brodnax
and
UCO
received a grant from the
Oklahoma Humanities Council
for
"Living the Past: Connecting the Western Tradition to Contemporary Experience."
The study of the western humanities has will development individuals to participates in civic life. The institute offers high school and middle school instructors teaching arts, language arts, foreign language, humanities, history, or social studies classes a unique opportunity to address PASS skills, including civic competency, from an interdisciplinary perspective while exploring the grand idea that the ideas and values of the past play an essential role in shaping our contemporary experience of the life well lived and in shaping productive communities.
NSU Get Green for Blue Grant

Dr. Kathi McDowell
(pictured left),
Dr. Pamela Christol
and
Dr. Martha Parrot
(pictured right)and
Northeastern State University
received a grant for
$14,175 f
or
"Get Green for Blue: Outdoor Investigations to Connect Water to You"
from the Oklahoma State Regents for Higher Education. During the academy, students will collect and analyze water quality data, determine the threats to water quality, and develop possible solutions. Students will conduct water experiments, take field trips, and explore related career opportunities. Ultimately, students will be transformed into potential researchers, scientist and statisticians who will present findings through technology driven presentations to parents.
NSU Science at the Zoo Grant
Dr. Erik Terdal

(pictured) and

Dr. Pamela Christol

received

$14,410

from the

Oklahoma State Regents for Higher Education

for

"Science at the Zoo 2010."

Acting as scientists, academicians will utilize methodologies that integrate multidisciplinary techniques to move beyond memorizing facts about nature. Through observation and critical thinking skills, they will formulate hypotheses about animals, their adaptations for survival, and their relationship to environmental issues. Digital video will be used to record data to test their hypotheses. They will apply math and science knowledge, as well as build leadership, team building, and deductive reasoning skills. On the final day of the academy, students will present there findings to their families.

OSU Center for Health Sciences Grant for College Student Summer Experiences
The
Oklahoma State University Center for Health Sciences
has received a grant from the
Whitten-Newman Foundation
for a new program to recruit, train, and educate Native American college students in the disciplines of anatomy and vertebrate paleontology as well as an introduction to osteopathic medicine. The Native Explorers program, scheduled June 20 through July 3, is primarily a scientific expedition offering participants an opportunity to learn about ice-age vertebrate fossils.
The summer program includes three days of laboratory activities, exploring anatomy, comparing diseased and normal organs, preparing fossil specimens, reading topographical maps, and learning how to use a compass and global positioning system units. The laboratory activities are in preparation for a 10-day field excursion in the Manti-La Sal National Forest in Utah, where students will work side-by-side with OSU-CHS faculty in prospecting and collecting fossils.
SWOSU Well Consortium Grant
Southwestern Oklahoma State University
and
Brad Bryant
received
$8,408
from the
Pennsylvania State University
through
Cyclone Production Tools
for a
Stripper Well Consortium
FY10. The goal of this project is to provide a real world learning experience for SWOSU students to work on new technology with energy industry professionals. Pictured are
David Lewis, product development and marketing director of Cyclone
Tools
;
SWOSU student intern Justin Welcher of Shawnee
;
Cyclone CEO and President Larry Perry
; and
Brad Bryant, Chair of the SWOSU Department of Industrial & Engineering Technology
.
SWOSU Receives ExxonMobile Grant



Dr. Wayne Trail

and Southwestern Oklahoma State University received

$80,000

for the

Bernard Harris Summer Science Camp 201

0 from the

ExxonMobile Foundation

. The goal of this project is to support an academic residential camp to encourage students to pursue careers in the engineering, mathematics, science and technology fields.

SWOSU Receives Organ and Tissue Donation Awareness Grant
Ms. Tamra Weimer
and
Southwestern Oklahoma State University
received
$26,817
for the project:
Increasing Awareness of Organ and Tissue Donation Through Education - FY10
from the
Oklahoma Donor Education and Awareness Program Advisory Council
through the
Oklahoma State Department of Health
. The goal of this project is to support a program giving nursing students an opportunity to implement aneducational program on organ and tissue donation and to increase the awareness of organ and tissue donation throughout the state.
SWOSU Receives NIH OKINBRE Grant

Dr. William Kelly
and
Southwestern Oklahoma State University
received
$70,000
from the
OK-INBRE Equipment Grant
,
National Institutes of Health
through The University of Oklahoma Health Sciences Center. The goal of this project is to purchase new equipment for labs and research projects at SWOSU.
SWOSU Nanotubes Research Grant
Dr. David Martyn
and
Southwestern Oklahoma State University
received
$20,918
for
Development of Functionalized Carbon Nanotubes for Use in Polymers FY10
from the
Oklahoma State Regents for Higher Education
(
an OU Research Initiation Grant
). The goal of this project is to possibly produce lighter and stronger materials in products used to produce energy and to reduce the cost of energy with the lighter, stronger materials. Pictured are
Dr. Blake Sonobe, SWOSU Senior Vice President and Provost
,
Dr. David Martyn, PI and Assistant Professor in the SWOSU Dept. of Chemistry and Physics
,
Anita Blankenship, Director of the Office of Sponsored Programs
, and
Randy Beutler, SWOSU President
.
SWOSU Space Flight Research Grant
Dr. Eric Paul
and
Southwestern Oklahoma State University
received
$18,000
for the
Use of MicroRNA to Reduce the Effects of Herpesvirus Reactivation During Space Flights
from the
Oklahoma State Regents for Higher Education
(an
OU Research Initiation Grant
). The goal of this project is to study the subjects in space flight and determine how to reduce the affects of some viruses that are induced by stress and related elements in flight.
SWOSU Conference Grant
Steve Ray
and
Southwestern Oklahoma State University
received
$1,800
from the
Higher Education Telecommunication Association of Oklahoma (HETA)
to attend the
ITC Conference in Ft. Worth
. The goal of this travel grant is to assist staff in attending a conference where networking with like institution staff will be enhanced and discussions regarding the development of new solutions for challenges in distance education will take place.
SWOSU KESAM Grant
Dr. John Woods
and
Southwestern Oklahoma State University
received
$171,200
for
KESAM SP 2010
from the
U.S. Department of Education
through the
Oklahoma State Regents for Higher Education (NCLB Grant)
. The goal of this project is to support professional development for elementary school teachers to strengthen mathematical thinking and instruction skills.
SWOSU Summer Academy Grant
Dr. Brian Campbell
and
Southwestern Oklahoma State University
received
$41,600
for the
Summer Science and Mathematics Academy Year 1 - FY10
from the
Oklahoma State Regents for Higher Education
. The goal of this project is to provide a summer academy program for underrepresented high school juniors and seniors to experience a relationship between science, technology, engineering, and mathematics disciplines. Pictured are
Dr. Blake Sonobe, SWOSU Senior Vice President and Provost
,
Randy Beutler, SWOSU President
,
Dr. Brian Campbell, PI and Professor
,
SWOSU Dept. of Chemistry and Physics
, and
Dr. David Esjornson, Assistant Professor, SWOSU Dept. of Chemistry and Physics
.
Dear readers,
This newsletter, along with grant resource information and grantwriting training are available for all higher education institutions from the Oklahoma State Regents for Higher Education. For more information go to

http://www.okhighered.org/grant-opps/

or contact

lmason@osrhe.edu

.

Sincerely,

Dr. Linda Mason


Oklahoma State Regents for Higher Education
Grant Tip: Be Persistent!

One thing about grant proposals for research and innovation is absolutely certain:

if you don't submit, you won't get

--- funding. Many writers feel that taking a chance by submitting a grant proposal is too frightening because they might be declined. But a
proposal for which funding is denied is accompanied by comments from the reviewers. These comments amount to priceless consulting about the quality of the proposed project. Taking action based on reviewers' comments may result in funding the second time the application is made.

The typical rate of funding for first time proposal submissions is sometimes as low as 20%. But the funding for second time submissions is around 50%, and for third time submissions is up around 85%!

Clearly, in grant funding, the most important characteristic is

persistence

! So go ahead and take that chance...again and again. Be persistent and be a part of the ambitious initiative to

make Oklahoma the Research Capital of the Plains!





Send your request to lmason@osrhe.edu.

Ethics and Excellence in Journalism Grants

The Ethics and Excellence in Journalism Foundation

announced $1.56 million in grants to 22 journalism organizations nationwide.
Founded by Edith Kinney Gaylord, the foundation's mission is to invest in the future of journalism by building the ethics, skills and opportunities needed to advance principled, probing news and information.


$25,000

was awarded to the

Fund for American Studies for the Institute on Political Journalism

to underwrite one scholarship for a student from

Oklahoma

to attend the program.
Stimulus Grant

The

Oklahoma Foundation for Medical Quality

was awarded

$5.3

million

in stimulus funding to serve as one of 32

Health Information Technology Regional Extension Centers

. The foundation will allow more than 1,000 Oklahoma physicians to use electronic medical records. The work is targeted to benefit Oklahomans in all areas, particularly medically under-served populations.

OSU Research

by Stephen McKeever, Vice President for Research and Technology Transfer



Oklahoma State University highlighted the positive impact research makes on our state, our nation and our world during Research Week 2010, February 22-26. The seventh annual event featured guest speakers and activities. The event also provided an opportunity for student and faculty researchers to present their work.

Research has never been more vital to our society. The pursuit of relevant, workable solutions enables progress on issues such as the economy, alternative energy, human diseases and even natural disasters like the recent Haitian earthquake. OSU researchers are hard at work on these and many other complex societal problems.

At the

OSU Center for Health Sciences

, a team of researchers is working to unravel the cause of autism spectrum disorders. The biomedical scientists, physicians, statisticians and hyperbaric medicine experts involved in the study are evaluating autism from several angles, and their results are sure to impact the one in 150 U.S. children affected by this disorder.

At the

OSU Center for Veterinary Health Sciences

, another team of researchers is examining ticks and tick-borne diseases, an effort that could mitigate the effect of numerous deadly illnesses on humans and animals. Ticks are the No. 1 transmitters of vector-borne disease in the United States, and Oklahoma is one of nation's leading states for tick-related illness. Through a multidisciplinary approach, these researchers are examining both the tick itself and the diseases they transmit.

An

OSU-Tulsa

researcher is developing nanotechnology to convert waste heat to energy. With funding from the

Air Force Office of Scientific Research

and the

National Science Foundation

,

Daryoosh Vashaee

and his graduate students are creating thermoelectric materials that will harvest wasted energy from military aircraft. The work could be translated to many other areas, too, including using body heat to power a pacemaker and harvesting the excess heat in a home's attic to efficiently and economically heat and cool the entire house.

Researchers at

OSU's Center for Disasters and Extreme Events

are hard at work investigating disaster preparedness and effective organizational response. Unprecedented events such as 9/11, the Asian tsunami, Hurricane Katrina and, most recently, the Haitian earthquake have exposed the limitations of preparedness. But by studying these catastrophes,

David Neal

, director, and the faculty members within the multidisciplinary center are working to improve methods for response and recovery in the future.

These are only a few examples of the beneficial research under way at OSU. Learn more by exploring the stories in this year's issue of Vanguard, the OSU annual research magazine.

Stephen McKeever

is vice president for research and technology transfer at Oklahoma State University.

Oklahoma Tribe Gets Stimulus Grant

The

Delaware Nation of Oklahoma

will be among 76 American Indian tribes across the country that will share $1 billion in economic stimulus money to help create jobs and revitalize Indian communities. The Delaware Nation of Oklahoma will get

$27.2 million

for retail, industrial, housing and other projects. The money will allow tribes to issue low-interest bonds for projects such as health care centers, water plants and wind farms.
Tobacco Trust to Fund Work on Stem Cells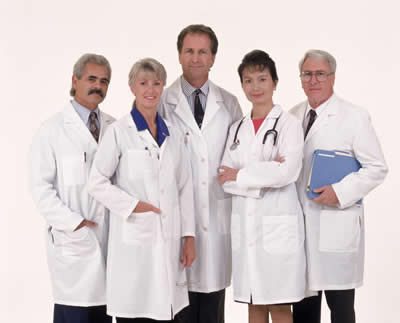 The board of directors of the

Oklahoma Tobacco Settlement Endowment Trust

will give

$5.5 million

over five years to create the

Oklahoma Center for Adult Stem Cell Research

. Members of the center are

Oklahoma State University

, the

University of Oklahoma Health Sciences Center

and the

Oklahoma Medical Research Foundation

. The stem cell center will help fund research, provide matching grant funding and help attract more scientists to the state.

Casey Killblane

, chairman of the trust's board of directors, said stem cell research has the potential to improve treatment of heart attacks, stroke, lung disease and cancer - diseases that can result from tobacco use. Adult stem cells are found throughout the body and multiply to replenish dying cells and regenerate damaged tissues. Scientific interest in adult stem cells has centered on their ability to divide or self-renew indefinitely, potentially regenerating entire organs from a few cells.

Paul Kincade,

who leads the immunobiology and cancer research program at the

Oklahoma Medical Research Foundation

, is the center's first scientific director.

Administrative offices will be at the foundation. Members of the stem cell center's governing body are

Joseph Ferretti, OU Health Sciences Center provost

and senior vice president

;

Stephen McKeever, vice president for research at OSU

; and

Dr. Stephen Prescott, president of the Oklahoma Medical Research Foundation

.