Staff Spotlight
Danielle Layne
Senior Client Services
Specialist
Working at Fairfax Cryobank has allowed me the extraordinary opportunity to assist a multitude of patients in their quest to give the gift of life. I speak with a countless number of patients every day, and with each phone call is a chance for me to be a part of their path to pregnancy. It would be a lie to say that I am not touched when a patient calls to inform me that she's expecting her first child. There have been so many individual special moments I've experienced with patients; however, one that sticks out to me the most was a recent patient of ours, who for the sake of anonymity, I have renamed Cori.
Trust and credibility are the basis for our success. Client Services is just a fourth of our thorough verification process on all semen orders; therefore, without a lab staff, we are incapable of shipping out any orders. Cori called one afternoon after the cut off for same day shipments, and desperately needed vials for her scheduled procedure the following morning. Unfortunately, our lab staff had left for the day and the possibility for her to ship an order was slim to none. We did everything in our power to assist Cori, and to our astonishment, we found two lab staffers who hadn't left the building! It filled me with an overwhelming sense of happiness to call Cori back and extend her the opportunity to have her vials still ship out for her procedure the next day. It's these types of situations where I am reminded of my dedication to making a difference in someone else's life. The irony of not actually meeting most of my patients brings their decision to use donor semen much closer to my heart, especially once they give birth.
Tell Us What You Think!
We are curious!
Are you willing to speak to the media about your experiences with Fairfax Cryobank? If so, let us know!
Also, have you used FaceMatch (TM) yet? If so, did you like it?
We appreciate your feedback and suggestions! Let us know what you like about our website and its features, and what you think can be improved!
Questions?
800-338-8407
or click here to contact Client Services!
Greetings!
We hope that you are enjoying your summer thus far.
For the month of July, Fairfax Cryobank would like to highlight our convenient features created solely to accommodate you!
· SUMMER SPECIAL: Extended shipping hours! Not only does the sun set later in the summer, but Fairfax Cryobank's same day shipping hours have been extended too! Our same-day shipping hours have been extended to accommodate our valued clients from Memorial Day until Labor Day. When you place your phone order no later than 4:00pm EST between Memorial Day and Labor Day (May 30th-September 2nd), the order can ship out on the same day!
· Chat feature! Are you at work and not in a place where you can speak confidentially over the phone? Partake in our easy, convenient chat feature that allows one to ask questions, place orders, and verify an account status. To use our chat feature, simply click here.
· Club Fairfax! If you become a member of Club Fairfax today, not only will you receive the standard one-time free shipping for becoming a member, but you will also receive monthly specials!
We welcome your feedback and suggestions! Contact us by
email
today!
Happy July,
The Staff at Fairfax Cryobank
Chat Live with Fairfax Cryobank's Client Service Specialists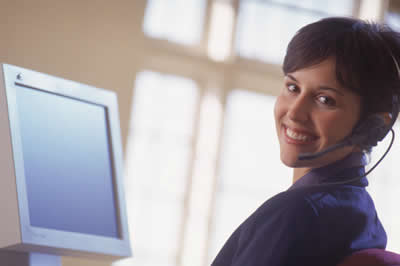 You can now chat live with a Client Service Specialist simply by visiting our website! Have a quick question? Or a complicated one? Need privacy? Or perhaps, just because it is more convenient than picking up the phone? Whatever the reason, we hope this new feature is convenient and helpful for you!
The live chat feature is available Monday through Friday from 8:00 AM to 5:00 PM EST on our website!
Patient Testimonials About
Our New Chat Feature:
"Thanks so much for all of your help! I love this live chat option... makes things easier, less stressful on the patient :)"
"You are so very helpful. I wasn't sure if I should give this chat a try, and you have explained everything so clearly. I appreciate that."
"okay thank you! by the way....this live chat is awesome!"
"
Thank you so much for all your help today. I've been very impressed by Fairfax all along, and this was so easy!

I think I am all set. You have been a great help and I appreciate all your time!"
"
ok - that would be great. thanks for your help. I'm sure I'll have a million more questions as we go through this process and I really appreciate this chat ability! thanks again!!!"
Featured Donors
1/2 off shipping!
Donor 2882 is passionate, idealistic and works as a composer and performer. Donor 2882 has a beautiful, thoughtful essay to share. He enjoys a challenge and is not afraid to fail. He is good looking with kind eyes and a fine profile. He has a lot of interests including outdoor activities, working with his hands, and volunteering. This donor is mature, wise beyond his years, and extremely good-hearted.
~~~~~~~~~~~~~~~~~~~~~~~~~~~~~~~~~~~~~~~~~~~~~~~~~~~~~~
Asian with Sri Lankan heritage, this donor has dark, exotic good looks. He is slender with an athletic runners body. Donor 2980 has intense brown eyes, nice dark, curly, thick hair, and beautiful skin the color of coffee with cream. This donor is inquisitive and driven with hopes of obtaining both a PhD and MD. Polite and friendly, this donor is continuously smiling and always has a positive attitude.
SUMMER SPECIAL: Extended SAME DAY Shipping Hours!
Have a late doctor's appointment?
Have morning and mid-day meetings?
Not a problem! To accommodate our busy, active clients, we now have extended same day shipping hours!
If you place and complete your semen order (over the phone) no later than 4:00pm EST between Memorial Day and Labor Day (May 30th-September 2nd), your order can ship out on the same day (our standard cutoff time for same day shipments was 2:00pm EST)!
With our summer special, Fairfax Cryobank offers the latest cutoff for same day shipping of all of the major sperm banks. Additionally, we never charge a fee to place and ship your order on the same day!
To place an order, please contact our knowledgeable Client Services team at 800-338-8407.
We want you as a member of our exclusive Club Fairfax. Let us tell you why you should consider joining us.
Free shipping on your first order for simply signing up

Buy 5 vials of donor sperm and you will receive the 6th free*

Offers and discounts that are only available to Club Fairfax members

Preview our newest donors before they are made available to the general public
For an annual membership fee of $165, you receive all the offers listed above from the date of membership that will save you hundreds of dollars.
This is an annual membership. The first order free shipping will apply to your first order after the annual fee is paid. The free 6th vial applies as long as the annual fees are paid.
Call our Client Services team at 800-338-8407, or email us
here, and we will set you up right away. We look forward to having you be part of our Club!
* For those who wish to apply and qualify for the Pregnancy Pledge, only purchased vials will apply towards your free vial.