SUMMER SPECIAL: Extended SAME DAY Shipping Hours!
Have a late doctor's appointment?
Have morning and mid-day meetings?
Not a problem! To accommodate our busy, active clients, we now have extended same day shipping hours!
If you place and complete your semen order (over the phone) no later than 4:00pm EST between Memorial Day and Labor Day (May 30th-September 2nd), your order can ship out on the same day (our standard cutoff time for same day shipments was 2:00pm EST)!
With our summer special, Fairfax Cryobank offers the latest cutoff for same day shipping of all of the major sperm banks. Additionally, we never charge a fee to place and ship your order on the same day!
To place an order, please contact our knowledgeable Client Services team at 800-338-8407.
Guaranteed Availability: Vial Buy & Store
Choose Now, Use Later
You find the donor you want now but are uncertain if his specimens will still be available when you need them.
OR
You have one child by a Fairfax donor and would like to plan a second child by the same donor.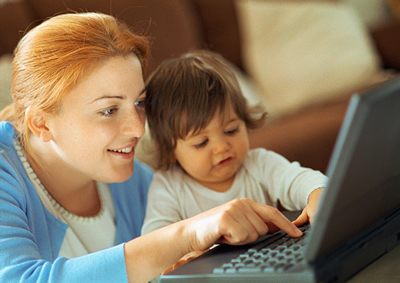 You can keep your fingers crossed and hope your donor will be available when you need him. The more prudent option is to buy doses ahead and store them at Fairfax Cryobank. It guarantees your donor of choice is already put aside for you, and you won't find yourself disappointed if he sells out. A donor can sell out at any time, so being prepared makes sense.
Click here for more information!
Fairfax
FaceMatch (TM)
Fairfax FaceMatch(TM)allows you to match your partner, yourself, or even someone famous with our donors!
Since introducing this program in February, our clients have uploaded nearly 10,000 photos! You should try too!
It uses the shape of facial features, based on sophisticated mathematical formulas, to find a resemblance between the photo you upload and the adult photos of our donors.
Click here to watch our informative video!
Tell Us What You Think!
We are curious!
Are you willing to speak to the media about your experiences with Fairfax Cryobank? If so, let us know!
Also, have you used FaceMatch (TM) yet? If so, did you like it?
We appreciate your feedback and suggestions! Let us know what you like about our website and its features, and what you think can be improved!
Questions?
800-338-8407
or click here to contact Client Services!
Greetings!
Summer is finally upon us! The staff at Fairfax Cryobank wishes you a happy and healthy summer filled with excitement, vacations, outdoor activities, while being surrounded by friends and family!
For the month of June, Fairfax Cryobank would like to highlight our convenient features created solely to accommodate you!
· SUMMER SPECIAL: Extended shipping hours! Not only does the sun set later in the summer, but Fairfax Cryobank's same day shipping hours have been extended too! Our same-day shipping hours have been extended to accommodate our valued clients from Memorial Day until Labor Day. When you place your phone order no later than 4:00pm EST between Memorial Day and Labor Day (May 30th-September 2nd), the order can ship out on the same day!
· Chat feature! Are you at work and not in a place where you can speak confidentially over the phone? Partake in our easy, convenient chat feature that allows one to ask questions, place orders, and verify an account status. To use our chat feature, simply click here.
· Club Fairfax! If you become a member of Club Fairfax today, not only will you receive the standard one-time free shipping for becoming a member, but you will also receive monthly specials!
· Guaranteed Availability: Vial Buy & Store! Did you find the perfect donor so you want to ensure that he has vials available for a sibling? If so, buy vials now and store the vials with us. Not only will you have solace knowing that you have vials tucked away for later, but we also offer storage specials if you purchase a certain number of vials.
We welcome your feedback and suggestions! Contact us by
email
today!
Happy June,
The Staff at Fairfax Cryobank
Not All ID Option Donor Programs
Were Created Equally!
ID Option sperm donors are sperm donors who agree to be contacted by offspring who were conceived with their samples. Usually this is after the offspring reach the age of 18.
Fairfax Cryobank offers ID Option donors: donors who have signed a contract with us that they agree to have identifying information shared with the offspring when the offspring reaches the age of 18.
Most sperm banks have programs for ID Option donors, and these programs vary between the various banks.
Therefore, if finding an ID Option donor is crucial in your decision making process, it is imperative that you research the programs at the different sperm banks and, most importantly,
ask questions!
Before you purchase an ID Option donor, be sure to have all of your questions answered so you your child does not run into any difficulties later when attempting to contact the donor.
Questions to ask?
1. Will my donor's identity and contact information be released when my child turns 18 years old?
2. Does the donor have the option to change his mind later in life (about being an ID Option donor)?
3. Will you provide my child with the donor's contact information when my child contacts you or do you mediate contact with the donor?
4. What specific information will my child receive when he/she contacts you?
Fairfax Cryobank answers those questions!!!
1. Fairfax Cryobank will release the donor's contact information to a child of that donor once the child turns 18 years of age (as long as the child's birth was registered using our Birth Registration Form)
2. Once a donor opts to become an ID Option donor, he will honor that contract until the end. In other words, once he becomes an ID Option donor, he will remain an ID Option donor infinitively.
3. Fairfax Cryobank believes that the child should be given the opportunity to contact the donor him or herself; therefore, we will release the donor's contact information to the child (as long as the child's birth was registered), we do not mediate contact.
4. When your child turns 18 years of age, Fairfax Cryobank will release the donor's full name, date of birth, last known telephone number(s), email address, physical address, and other personally identifying information that the donor previously agreed to release.
Other sperm banks may state that they have ID Option donors; however, they may either make the sharing of information voluntary on the part of the donor when the time comes, or they will mediate the interaction between the donor and offspring to protect the donor's identity.
Offspring could call one of these

other sperm banks

at the age of 18 and not receive the donor's name and/or contact information.
To read more about Fairfax Cryobank's ID Option donor program,
click here
. Also, if you ever have any questions or concerns, do not hesitate to contact Client Services at 800-338-8407.
Chat Live with Fairfax Cryobank's Client Service Specialists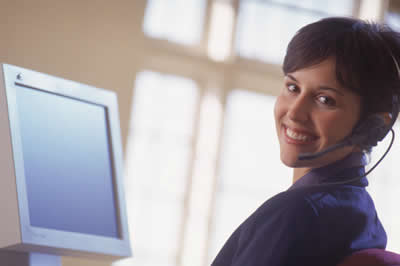 You can now chat live with a Client Service Specialist simply by visiting our website! Have a quick question? Or a complicated one? Need privacy? Or perhaps, just because it is more convenient than picking up the phone? Whatever the reason, we hope this new feature is convenient and helpful for you!
The live chat feature is available Monday through Friday from 8:00 AM to 5:00 PM EST on our website!
Patient Testimonials About
Our New Chat Feature:
"Thanks so much for all of your help! I love this live chat option... makes things easier, less stressful on the patient :)"
"You are so very helpful. I wasn't sure if I should give this chat a try, and you have explained everything so clearly. I appreciate that."
"okay thank you! by the way....this live chat is awesome!"
"
Thank you so much for all your help today. I've been very impressed by Fairfax all along, and this was so easy!

I think I am all set. You have been a great help and I appreciate all your time!"
"
ok - that would be great. thanks for your help. I'm sure I'll have a million more questions as we go through this process and I really appreciate this chat ability! thanks again!!!"
Featured Donors
1/2 off shipping!
Donor 2882 is passionate, idealistic and works as a composer and performer. Donor 2882 has a beautiful, thoughtful essay to share. He enjoys a challenge and is not afraid to fail. He is good looking with kind eyes and a fine profile. He has a lot of interests including outdoor activities, working with his hands, and volunteering. This donor is mature, wise beyond his years, and extremely good-hearted.
~~~~~~~~~~~~~~~~~~~~~~~~~~~~~~~~~~~~~~~~~~~~~~~~~~~~~~
Donor 2973 is friendly, funny, and an engaging conversationalist. He is a romantic at heart, traditional, and well-mannered. Very dedicated and close to his family, Donor 2973 is at his happiest when surrounded by his loved ones. He values hard work yet considers his kindness and caring his best features. Attractive and with a mixed ethnic heritage, this donor's deep, expressive dark eyes are his best feature.
TOP FIVE Reasons Why You Should Join Club Fairfax Today
5. Become a part of an exclusive Club and receive monthly specials made available only to you for an annual fee of only $100!
4. View our newest donors before they are made available to the general public! By becoming a Club Fairfax Member, you would be able to view a donor's profiles and purchase his vials one week prior to his information being released to the general public.
3. Once you become a member of Club Fairfax, you will receive one-time free shipping on your next order!
2. If you purchase five semen vials, you will receive the sixth vial for free. Even if you purchase the vials one at a time, you will still receive the sixth vial for free once you cumulatively purchase five vials.
1. SAVE MONEY! Since Club Fairfax was instituted in February 2011, our members have saved tens of thousands of dollars on shipping fees alone!
To view more information regarding our exclusive Club Fairfax, please click here: Club Fairfax.
If you are interested in becoming a member of Club Fairfax, please call Client Services at 800-338-8407 to pay your yearly dues. Then the savings will start rolling in!
Meet Our Newest Donors
Added to the Website in May 2011
Our Newest Sperm Donors page was created to provide our clients with easy access to our newly added donors.
By clicking on the Newest Sperm Donors link, you can easily view the donors who have been added to our website as well as a blurb describing the donor. From that page, you will be directed to the donor's individual page to obtain more information.
Donor 4120 is an ID Option Donor who has lifetime/adult photos available. This donor is incredibly attractive with a toned, muscular physique. With blond hair and blue eyes, this donor would fit in seamlessly on a beach in California. Donor 4120 is exceptionally kind, well-spoken, and a dedicated family man. A sure favorite of the lab staff, this donor is the package deal: good looks coupled with a stellar personality.
Donor 2993 is a Fairfax Donor who has lifetime/adult photos available. This donor is adorable with boy-next-door good looks. Donor 2993's crystal blue eyes are attractively offset by his full head of straight brown hair. Easy going and with a great sense of humor, this donor is a joy to be around and can brighten the day of anyone he encounters. Exceptionally philanthropic and spiritual, Donor 2993 finds meaning in his life by helping others.
Donor 2754 is a Fairfax Graduate Donor who has lifetime/adult photos available. This donor is exceptionally intelligent, has a PhD in Cell Biology, and works as a Scientist. Fluent in three languages and exceptionally worldly, Donor 2754 could easily communicate with anyone he encounters. Tall and with brown hair and blue eyes, the donor is very eye-catching with his European style.
Another feature, exclusive to Fairfax Cryobank, that we offer to our valued clients is a free audio clip of our donors answering a randomly selected question. To hear an audio clip for each of our May 2011 donors, please click the link below:
FREE AUDIO CLIPS OF OUR MAY 2011 DONORS