Special Offer for Mother's Day!
Happy Mother's Day!
We are firm believers that a mother's love begins before her child is born, and to help you achieve your dream, we are giving you $100 off your next semen order.*
*Order must be placed over the phone, between May 9th- May 13th, and shipped out of inventory in the month of May. Only one order, per patient, in May can qualify.
"A mother's love begins
Before the child is born
And lasts through time
And difficulties
And differences
And many wounds
And days of joy
And days of sorrow
Winding, wearing
Weeping, sharing
Changing
Until, at the end
What remains
Is that solid core
That began as love
Before the child was born."
-Anonymous
Click here to see all of our latest specials and money-saving offers!
Guaranteed Availability: Vial Buy & Store
Choose Now, Use Later
You find the donor you want now but are uncertain if his specimens will still be available when you need them.
OR
You have one child by a Fairfax donor and would like to plan a second child by the same donor.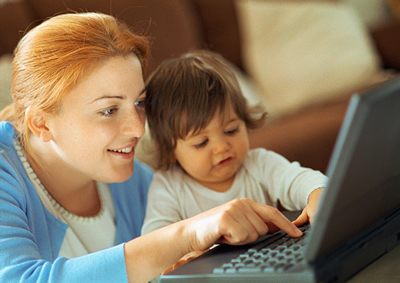 You can keep your fingers crossed and hope your donor will be available when you need him. The more prudent option is to buy doses ahead and store them at Fairfax Cryobank. It guarantees your donor of choice is already put aside for you, and you won't find yourself disappointed if he sells out. A donor can sell out at any time, so being prepared makes sense.
Click here for more information!
Meet Our Newest Donors

We are adding new donors to our catalog each month!
Meet our newest donors who have been added recently!
Take a look and see if your perfect donor is among them. Many new donors have adult or lifetime photos available so you can see what they really look like. All have vials available today.
Fairfax
FaceMatch (TM)
Fairfax FaceMatch(TM)allows you to match your partner, yourself, or even someone famous with our donors!
Since introducing this program in February, our clients have uploaded over 6000 photos! You should try too!
It uses the shape of facial features, based on sophisticated mathematical formulas, to find a resemblance between the photo you upload and the adult photos of our donors.
Click here to watch our informative video!
Staff Perspectives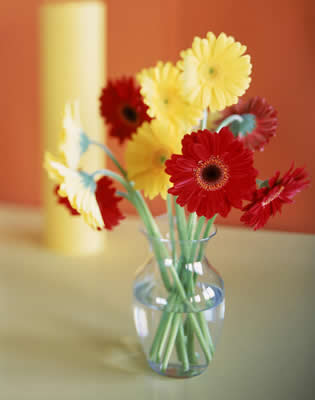 How Old Is Too Old?
Is 40 really the new 30? Members of the Fairfax Cryobank Family Forum say so with a resounding yes! There are many reasons people are waiting longer to have children nowadays. Sometimes it is because Mr. Right has not shown up yet. Sometimes couples struggle with fertility issues for years. Other times women are career focused and just not ready to make that commitment. Whatever the reason, more and more women are choosing to become pregnant and are having healthy babies well into their 40's.
No matter what your age is, the forum discussion boards are a great place to lend support and receive encouragement from others who may be experiencing similar fertility issues.
-Desiree, Fairfax Cryobank Family Forums Moderator
Questions?
800-338-8407
or click here to contact Client Services!
Greetings!
May is here and summer will be here before we know it! The staff at Fairfax Cryobank would like to wish you a Happy Mother's Day, if you're already a mom, or planning to become a mom! This is also a time to celebrate your own mother as well!
Memorial Day is almost here, we hope your celebrations are happy and festive, and a wonderful kickoff to your summer!
For the month of May, we have several exciting announcements to share, along with some interesting articles:
We welcome your feedback and suggestions! Contact us by
email
today!
Happy May,
The Staff at Fairfax Cryobank
Chat Live with Fairfax Cryobank's Client Service Specialists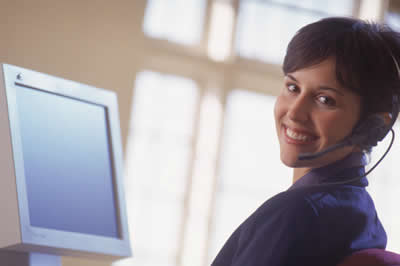 You can now chat live with a Client Service Specialist simply by visiting our website! Have a quick question? Or a complicated one? Need privacy? Or perhaps, just because it is more convenient than picking up the phone? Whatever the reason, we hope this new feature is convenient and helpful for you!
The live chat feature is available Monday through Friday from 8:00 AM to 5:00 PM EST on our website!
Featured Donors
1/2 off shipping!
Donor 4034
This ID Option donor is already a father of 3 healthy daughters; he is very sincere and family oriented. His career focuses on helping young adults further their education. He is a hard worker, intelligent and optimistic about what life has to offer. With a laid back demeanor, he also has a keen sense of humor. He is a lifelong athlete and has a strong, fit physique. He has gorgeous green eyes and very a handsome appearance. Click here for more information on Donor 4034.
Donor 2908
This tall, dark, and handsome donor is of German ancestry. His best feature is his smoldering brown eyes. He holds a PhD in Civil Engineering and excels at math and science. He beams with positive energy and has a pleasant personality. This donor enjoys spending time with his family. Click here for more
information on Donor 2908.
Celebrating Moms!
"The moment a child is born, the mother is also born. She never existed before. The woman existed, but the mother, never. A mother is something absolutely new."
~Rajneesh
Are you a mother? A daughter? A granddaughter? Hoping to become a mother soon? Fairfax Cryobank wants to celebrate you this month! Fairfax Cryobank is dedicated to the creation of healthy, happy families. Over the years, we have helped people in many different situations achieve their dream of having a family.
There are so many ways to say "Mother": Mom, Mommy, Mama, Madre, Maman, Mummy, Ma. What do you call your mother? If you have children, what do they call you? Think about your friends, your aunts, your sisters, all of the mothers you know. Take a moment to tell all of them "Happy Mother's Day!" If you are not yet a mom, stay positive and, just think, maybe you will be a mom by this time next year!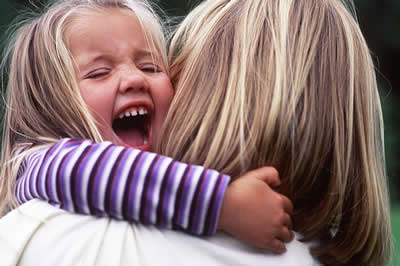 We wish everyone a very Happy Mother's Day!
We would like to share some touching stories from our patients with you:
"We now have a healthy baby boy! He is true gift from God and the light of our lives! It is also amazing how many people have said how much he looks like my husband. (We told no one about using a donor)." A grateful new family, DE
"How can I possibly express our thanks and appreciation for the tremendous service you provide? Our daughter was born in April. I wanted you to know that you have all made a huge difference in our life as a family. You offered us a positive experience that will be a wonderful part of our lives forever. The effort you go through cannot be understated. What I once viewed as a potentially cold and scary experience, Fairfax turned into a lifetime of appreciation for what is possible. Thank you." NJ
"I would like to extend my gratitude for all of the services you've provided to my wife and I over the past year. Two weeks ago we gave birth to a healthy baby girl! Without your professionalism and dedication, our dreams of conceiving a baby may not have been possible." NM

If you have a story you would like to share, please email us!
Reasons You Should Join Club Fairfax Today
Club Fairfax was introduced in February, and we have already had a terrific response!
What are the benefits? Members of Club Fairfax receive the following perks for simply signing up:
Free shipping on your first order (up to a $210 savings)*

Buy 5 vials of donor sperm and you will receive the 6th free*

Offers and discounts that are only available to Club Fairfax members! For April, Club Fairfax members received a coupon for $25 off, to use as they wanted!

Preview our newest donors before they are made available to the general public. In April, Club Fairfax members previewed 5 new donors before release to the general public!!
How does it work? For an annual membership fee of $100, you will receive all the offers listed above (from the date of membership). You will save hundreds of dollars!
This is an annual membership. The one-time free shipping will be applied to your first semen order after becoming a Club Fairfax member. The first order free shipping will apply to your first order after the annual fee is paid. The free 6th vial applies as long as the annual fees are paid.
Want to sign up? Call our Client Service team at 800-338-8407, or email us, and we will set you up right away. We look forward to having you become a part of our exclusive Club!
Open-Identity Sperm Donors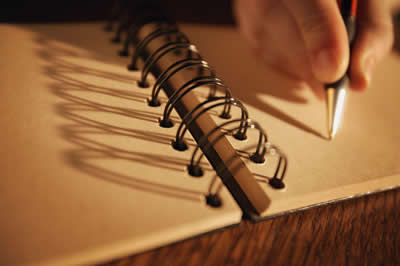 Open-Identity sperm donors, sometimes called "Identity Release" or simply "Open" donors, are sperm donors who agree to be contacted by offspring who were conceived with their samples. Usually this is after the offspring reach the age of 18.
Most sperm banks have programs for open-identity donors, and these programs vary between the banks. Therefore, it is important to research the programs at different sperm banks before making a decision about where to purchase your donor sperm, if you are looking for an open-identity donor.
Fairfax Cryobank offers open-identity donors, and we call them
ID Option
donors. Our ID Option donors have a signed contract with us that they agree to have identifying information shared with the offspring when the offspring reaches the age of 18.
Some other sperm banks say that they have open-identity donors but may either make the sharing of information voluntary on the part of the donor when the time comes, or they will mediate the interaction between the donor and offspring to protect the donor's identity. Offspring could call one of these other sperm banks at the age of 18 and not receive the donor's name and/or contact information.
Fairfax Cryobank WILL provide the information to the offspring of our ID Option donors.
To read more about Fairfax Cryobank's ID Option donor program,
click here
.
Tell Us What You Think!
We are curious!
We want to know how our valued clients like the recent upgrades we made to the online shopping cart in March 2011. Is it easy to use?
Also, have you used FaceMatch (TM) yet? If so, did you like it?
We appreciate your feedback and suggestions! Let us know what you like about our website and its features, and what you think can be improved!
Thank you!