Current Specials!
Click here to see our latest specials and money-saving offers!
Join Club Fairfax Today!
Club Fairfax members will receive exclusive offers and discounts, including:
Free shipping on your first order
Buy 5 vials of donor sperm and receive the 6th free
Preview our newest donors before they go online for anyone else to see
Click here for more information.
Meet Our Newest Donors

We are adding new donors to our catalog each month! Meet our newest donors who have been added recently!
Take a look and see if your perfect donor is among them. Many new donors have adult or lifetime photos available so you can see what they really look like. All have vials available today.
Fairfax FaceMatch (TM) allows you to match your partner, yourself, or even someone famous with our donors!
It uses the shape of facial features, based on sophisticated mathematical formulas, to find a resemblance between the photo you upload and the adult photos of our donors.
Click here to watch our informative video!
New Graduate Donors:
No Higher Prices
We have changed the way we categorize our donors, in order to recognize all of our many donors who have graduate level education and highlight this achievement. We work to recruit and screen men who are healthy and well educated. All of our donors have at least a Bachelor's degree but many of them have pursued education at the graduate level. Our new Fairfax Graduate and Fairfax Graduate ID Options categories encompass donors who have education beyond a Bachelor's degree which includes: MA, MS, PhD, MD, DO, DDS, etc. And we no longer price the donors in the Graduate category higher than non-graduate donors!
Questions?
800-338-8407
or click here to contact Client Services!
Greetings!
The month of March represents beginnings and growth. March brings us the beginning of Spring, daylight savings time begins, and you can glance out any window to see budding green leaves! And don't forget St. Patrick's Day celebrations!
Fairfax Cryobank is excited to bring you new, exciting announcements this March as well!
We welcome your feedback and suggestions! Contact us by
email
today!
Happy March,
The Staff at Fairfax Cryobank
Donor Medical Profiles and Donor Medical Status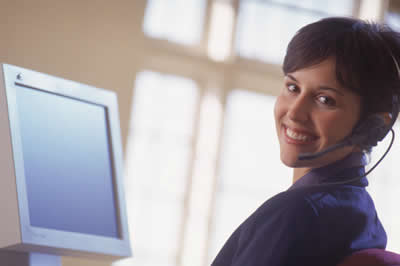 Fairfax Cryobank recognizes the fact that a donor's medical information can change over time. Donor medical profiles are "living" documents that should and will be updated over time. This is a priority for us, and one we take seriously.
Fairfax Cryobank uses many tools to ensure we have the most accurate and complete information on our donors:
Medical testing, updates to medical history, and physical exams are ongoing while a donor is actively donating.
Once donors leave the donor program, they are expected to stay in touch with the Cryobank and report medical updates and changes, as well as current contact information. The Cryobank has recently implemented an easy online tool for donors to update their medical and personal information. This is used for an annual update solicited by the Cryobank, but can also be used anytime the donor has updated information.
Updates and changes in the donor's medical information, and his family members' medical information, are reflected in the Donor Medical Profiles.
If the Cryobank receives a report of an offspring with a medical problem, the Cryobank follows a specific protocol: Donors are reclassified as "under investigation" or "restricted" while the investigation occurs. A donor is 'restricted' if it is determined that other offspring are at increased risk. When a donor is restricted, Fairfax Cryobank informs all doctors of record who had a patient who used that donor. Patients who conceived, had a child and or have units or embryos in storage are notified of the change in the donor's status.
Fairfax Cryobank also offers an online feature, Check Donor Medical Status, which can be used by anyone who purchased semen from us as well as doctors' offices where vials were shipped. It tells if a donor has been placed in a special classification because the Cryobank has learned of a medical situation in an offspring, a donor's family or the donor himself that indicates using the sperm could lead to an increased risk for transmission of a hereditary condition. Clients are advised to check the donor's medical status before using sperm or embryos that have been stored. Clients sometimes store sperm or embryos created with donor sperm because they hope to have biological siblings for an existing child. Clients also can check on their donor's health as their donor conceived children grow. Eventually, donor conceived children can review their donor's medical status before having their own children.
Fairfax Cryobank is committed to providing the highest quality donors, and we take great pride in being your trusted choice for donor sperm.
Questions? Contact us!
Tay Sachs Disease Screening for Irish Donors
Suzanne Seitz, MS - Genetic Counselor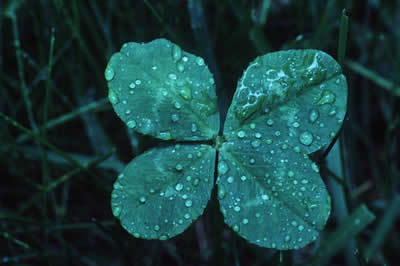 If you have heard about Tay Sachs disease, you probably consider it something that those of Jewish ancestry should worry about. Turns out that those who are Jewish are not the only ones who should be screened. Tay Sachs is a fatal neurological disease where children die young. It occurs only when both biological parents are carriers. Carriers are healthy individuals. Recent data shows that not only are those of Jewish, Cajun and French Canadian ancestry at increased risk, but so are those of Irish descent. The chance of being a carrier for someone who is Jewish is 1/30; for those who are Irish the risk is 1/44 and for the general population not at increased risk it is 1/280. Consequently, testing Irish donors at Fairfax Cryobank is something we consider important and we think you should too.
Fairfax Cryobank tests ALL donors of Irish descent, as well as those of Jewish, Cajun and French Canadian ancestry, for Tay Sachs. And since Irish ancestry is common, we have 68 donors who have screened negative for Tay Sachs on our donor list. Every medical profile has this testing information listed in the Donor Genetic History section. That's an added level of reassurance that only Fairfax Cryobank can provide.
Featured Donors
1/2 off shipping!
Donor 2535
This donor is engaging and thinks it is
important to be 'real'. He is irritated by those
who fabricate who they are to fit in. He has a passion for cars and computers. He has a
lean athletic build with hazel eyes and blond hair. Click here for more information on
Donor 2535.
Donor 2954
A very creative and exceptionally intelligent donor, he is an aspiring filmmaker and has a love of culture and learning new things. He admires those who are great listeners and those who are respectful even when they disagree. He is very articulate. He has a full head of curly brown hair, hazel eyes and stands 6'3" tall with a runner's build. He likes to rollerblade in his free time. Click here for more
information on Donor 2954.
Donor Testimonial
Donor 4167
Q: How would you describe your experience in the donor program?
A: The atmosphere at the sperm bank is very positive and friendly. The staff makes you feel at ease, and any questions I've asked been answered promptly and thoroughly.
Q: How would you describe your interaction with the staff?
A. Everyone is professional and friendly.
Q: What do you like best about participating in the donor program?
A. Making a difference, and helping people.
Click here to see 4167's donor profile.