Pregnancy Reporting
Click here to report a pregnancy!
What You Think Matters to Us!

Take our quick customer satisfaction survey and receive a coupon for $25 off as our thank you!

Click here to take the survey!
Fairfax Cryobank Family Forums
Our Online Community for Those Using Donor Sperm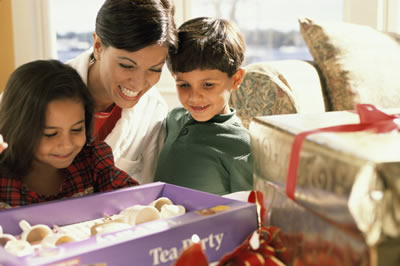 Fairfax Cryobank Family Forums
allow women and couples who used donor insemination (DI) as well as adults conceived by DI to connect with one another, sharing photos, stories and experiences.

With a registered pregnancy, you can join a donor specific forum and connect with others who used the same donor. When using online organizations outside the sperm bank, clients must trust that those they are connecting with are who they say they are and that donor and offspring information is accurate.

They also may be asked to pay a fee.
You can use the Fairfax Cryobank Family Forums to:
help new families navigate telling their children about donor conception by listening and talking with others who have been there;
foster an environment of openness;
provide an accepting environment for DI conceived individuals,
address the unique needs of single women, infertile and single sex couples through shared experiences
What's New?

Are you wondering

"What's New?"

at Fairfax Cryobank?

Our website has a What's New feature where you can see the most up-to-date information on our specials, new programs we're offering, and announcements!





Click here

to see What's New at Fairfax Cryobank today!
Helpful Links



Greetings!
Season's Greetings and best wishes for the new year to you and yours from Fairfax Cryobank! This holiday season, we have many great offers for you!

As always, we welcome your feedback and ideas for content that you would like to see in the monthly newsletter. Contact us with your comments and suggestions!
Happy Holidays,

The Staff at Fairfax Cryobank
December Specials!

Take advantage

of discounted storage OR shipping with a bulk purchase!*



Buy 4-7 units =

3 months free storage

($120.00 value)

OR ½ off any ship type

(savings up to $102.50)

Buy 8+ units = 2 years free storage

($670.00 value)

OR any ship type free

(savings up to $205.00)




Call Client Services today to place your order!

*This offer is available on new vial purchases only and may be taken advantage of only

once.

All

orders must be purchased and shipped in the month of December

. Order must be placed by phone to receive the discount

.




Look for hours without worrying

about your budget!



UNLIMITED ACCESS on all donor information online for 3 Months!*


For the low price of just $150, you can access

all donor profile and audio information online

for 3 months!

Simply call

Client Services

today to register for this new exciting service and we'll activate your account immediately for UNLIMITED ACCESS. Your perfect donor is waiting for you.




*Keirsey test results are not included; all info available online for three months only. Must purchase package during December.

Free Vial Offer: Fairfax Cryobank Pregnancy Pledge

We are confident we can help you achieve your goal of having a child. We are so confident, in fact, that if after 4 attempts you are still not pregnant, we'll give you a vial for free.


You can start today! The offer has been extended and you have up to 12 months to complete your cycles.

Click here for details.
Featured Donors: 1/2 off shipping*
Donor 1966

This donor is in medical school after finishing his degree in neurobiology. He has a lean athletic build with beautiful blue eyes and a cute smile. He is considered a hard worker who values honesty, compassion, and responsible behavior. He enjoys reading and exercising when he is not studying. He has Lifetime Photos available.

Click here for more information on Donor 1966.

This donor has Chinese heritage, and has traveled extensively. He is pursuing a degree in International Relations and is fluent in English, Chinese and French. Even though this donor has a light-hearted, humorous side, he is a serious businessman with great aspirations. Also, he has a special musical talent; the donor has played the piano for almost 10 years.

Click here for more information on Donor 2835.
Donor Testimonial

Donor 2954

My donor experience has been comfortable and easy. The staff and donation hours are flexible and accommodating. My interaction with the cryobank staff has been comfortable and educational. Their email updates are helpful reminders about the donor procedures and schedule. I like that I can remain anonymous and fit my visits into my

weekly schedule. The program is great.
Donor Medical Status

Any client can now instantly access information about changes in their donor's medical status.

Check before any fertility procedure, or on a regular basis as your child grows.
The Story of a Sperm Donor

by Dr. Michelle Ottey, Director of Operations

When I started at the sperm bank, I was impressed with the ability of the staff to match all of the donors with their donor numbers and with their personal stories.

The staff managed them and the lab flow so smoothly. They also knew the guys and were able to speak very comfortably with them.

I was happy to see that the process is set up in such a way that the staff really does come to know the donors. The screening process consists of clinic visits, interviews, e-mails and calls. Then, once a donor makes it through the rigorous screening, we see them

Getting to Know a Donor

There was one donor that I really enjoyed talking with from the start. He was a medical student and had been donating for a few months already. We talked about school, his wife, their vacations, television shows and about the donor program. I found him to be a really wonderful man: genuine, smart, and charming. He got along with all of us on the staff and was very invested in the process.

One day he popped into my office on his way out to say "hi," and I told him that I had always wondered why he had decided to participate in the donor program. He sat down, and we started talking. He shared with me that his sister had fertility issues and that she and her husband weren't able to conceive on their own, and they had used an egg donor. He said their process made him aware of infertility early on and that seeing what they went through inspired him to apply to be a donor. Once he saw our website and read some of the testimonials, he was convinced that it was the right thing for him to do.

One of the Best Things He Had Ever Done

He continued to donate for some time, and eventually the time came for us to stop him due to internal production limits that allow us to control the number of offspring from our donors. When we informed him of this, he understood and said that he hoped that his specimens were helpful. He sat down and shared with us that he was so happy to have been in the program, that he hoped people were able to start their families, and felt strongly that this was one of the best things he had done in his life.

Not every donor has this kind of relationship with the staff. Some are shy and tend not to talk too much when they come in to leave their specimens. Some are busy and are coming in to donate in the middle of a busy day. But every so often we get a donor like this and it is a real pleasure to work with him.

This donor continues to keep us updated. He emailed us when he graduated medical school, and he responds to our annual update requests. As it turns out, he is one of our most popular donors, just as the staff had predicted.