Scout Boats Benefits from SC Works Services
SC Works Trident continues to work with area employers to increase awareness of and participation in the WIA funded On-the-Job Training (OJT) Program. In early March, WIA
Scout Boats in Summerville
OJT participant Richard Danielson began working with Scout Boats of Summerville as an Options Department Specialist. Mr. Danielson's training included learning to install optional equipment on new boats, wiring electronics and electrical power systems and installing fiberglass components. Mr. Danielson is earning a competitive wage and benefits and receiving positive feedback from his supervisors for his performance. If your business is interested in an On-The-Job Training contract, please contact Kim Self, Business Development Coordinator at (843) 725-0306 or kims@tridentscworks.org.
Frances Kotnik came to SC Works in August of 2011, and enrolled in the WIA program hoping to receive training to restart her career. She had previously worked in office settings, but knew that manufacturing skills would be a valuable trait. She worked with her Workforce Specialist who encouraged her to take a look at the Certified Production Technician program at Trident Technical College. The program proved to be a good fit, and Frances graduated from the program with the new skills she needed to start a new career in manufacturing. At the Certified Production Technician Graduation, Scout Boats was one of the several employers on hand to interview the new graduates. Scout Boats later offered her a full-time position as a Quality Control Inspector testing various functions of the boats they manufacture. Frances said "Manufacturing is one field in South Carolina where there is a ton of growth, and SC Works and Trident Technical College made it possible for me to gain the knowledge I needed to become successful in this field. If it weren't for the support of SC Works and Trident Technical College, I wouldn't be where I am today".
SC Works Success Story
Mr. James Kniss is an example of what determination and focus can accomplish. He was registered in the WIA program in November 2011. He came into the program knowing exactly what he wanted and was not against working hard for it. He entered into the CDL training in January 2011 while working full-time. He worked the night shift and attended training during the day and on weekends. He received his CDL credential in March 2012. According to Palmetto Training, "Mr. Kniss was one of the best students we ever had the privilege of training". Palmetto Training was so impressed with Mr. Kniss and his abilities as a fast learner, and his willingness to assist other students, he was offered a full-time instructor position at their company. He completed the Driver's Instructors exam in Columbia, and passed with an above average score. Mr. Kniss is currently a full-time instructor with Palmetto Training earning $15.50 per hour with benefits!
Medical Assistant Graduation Held
On April 20, 2012, Trident Technical College held a graduation ceremony for those earning their Medical Assistant certificates. Fifteen of the graduates were participants in the Workforce Investment Act (WIA) Program. The Medical Assistant Program requires attendance four days a week for six months. The students complete five months of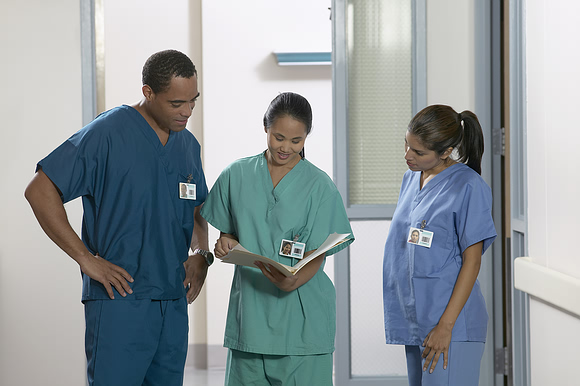 classroom work, then four weeks of an unpaid externship at different facilities around the region. Upon completion of this program, they are qualified to not only sit for the Registered Medical Assistant exam, but also for the Phlebotomy exam. Both certifications are nationally recognized. Class work includes 32 term papers, 94 quizzes and exams, three mid-terms, three final exams, and one PowerPoint Presentation. Topics include Anatomy, Physiology, Phlebotomy, Disease, Triage, and aspects of medical care.
WIA participant, Tracey Rech had the top average in the course. All of the graduates are prepared to take a certified examination where they are then prepared to seek jobs in medical practices, outpatient care facilities, and hospitals. Congratulations graduates!
Youth Sleuth Presents: Building Blocks to a Successful Future
By Amanda Wagner, PYC Career Coach
Tyree Gasque came to Palmetto Youth Connections looking to attain his GED. Tyree had no idea that the additional training he would receive through Palmetto Youth Connections would give him the credentials to qualify for a job that had previously turned him down. "I came to Palmetto Youth Connections and I didn't know what to expect," said Tyree. "I started meeting with my Career Coach and I had an open mind about the career training classes she recommended. I trusted my Career Coach to lead me towards a successful future," said Tyree. Tyree's first step towards a new career was attaining his GED. He enrolled in GED preparation classes through Charleston Adult Education. He was committed to his education and passed his GED after just a month of preparation classes.
Tyree Gasque
"I'd tell new students that they have to take responsibility for their own success. I asked questions in class and I stayed late to work on my skills. I passed the GED test because I worked hard at it. I"m proud of myself for this accomplishment," said Tyree.
After attaining his GED, Tyree enrolled in customer service training designed and facilitated by the National Retail Federation. This nationally recognized training program in customer service prepares employment candidates to become qualified customer service professionals. "I never though twice about customer service," said Tyree. "After taking this class, I realized that happy customers are the driving force to a successful business," he continues. After passing the National Retail Federation credential exam in customer services, Tyree updated his resume and started applying for jobs. He applied online for a job at Lowe's and was called in the next day for an interview.
"I applied for a job at Lowe's before I got my GED and received my certificate in customer service and they didn't look twice at my application. This time, the hiring manager called me right away and I was offered a supervisory position in customer service. The education and skills I gained while working with Palmetto Youth Connections has given me an advantage over the rest," said Tyree. Tyree enjoys his job at Lowe's and hopes that it will lead him to greater career opportunities in the future. "Palmetto Youth Connections gave me the training I needed to start my career. I have already received recognition for my excellent customer service skills from my employer and I know I'll continue to get better with time," said Tyree. Tyree plans to continue working at Lowe's and hopes to start college in the fall.
SC Works Employee of the Quarter Named
Each quarter, four outstanding employees are selected for Employee of the Quarter. One employee from each SC Works center and one from the COG main office are recognized for going above and beyond their daily duties. For the 1st Quarter of 2012, Lisa Rhame, Sharon Goss, Tim Hawkins, and Patricia Gadsden were given the honors. Lisa Rhame is a Customer Service Representative at the SC Works Charleston Center, where she's worked for 5 years. When asked what Lisa thought about winning the award, she stated "I am truly thankful! It reminds me to stay focused on the positives in my life. It will help me see the great things I have and do, and help me to put frustrations and worries into perspective." Lisa has a special place in her heart for literacy, she states "I wish everyone could obtain the basic reading skills needed to do just everyday tasks. Those of us who can read take for granted how powerful this skill really is, and sometimes forget how a little thing like reading can have an impact on someone's life." In the future, Lisa would like to open a free center for anyone who is willing to learn.
Sharon Goss has been the Program Manager of the SC Works Trident program for the past 5 years. Sharon was recognized by fellow staff members for her continual assistance and positive attitude. When asked what Sharon wished other people knew about the SC Works Trident System, she stated "We really are in the business of helping people find the right career path and our goal is to get our customers employed." When not working, Sharon enjoys doing craft projects with her children and spending quality time with her friends and family.
Tim Hawkins, Employment Services Program Rep with SCDEW was selected at the SC Works Berkeley Center. Tim has been recognized multiple times by customers for being not only helpful and informative but also a "delight". Thank you to Tim for all you do in helping get South Carolinians back to work.
Patricia Gadsden, SCDEW Receptionist, was named SC Works Dorchester's Employee of the Quarter for her outstanding and superior work as the center's receptionist and resource room attendent. Patricia has been with the Department of Employment and Workforce for nearly 3 years and is the first and last smiling face most individuals see when visting the center.
Resume Tips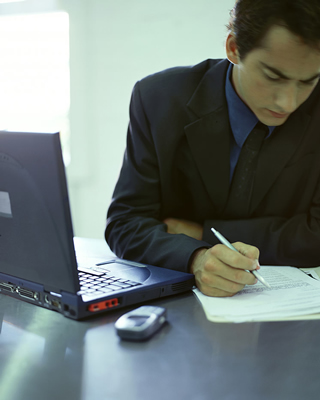 Some people write a resume as if the purpose of the document was to land a job. As a result they end up with a really long and boring piece that makes them look like desperate job hunters. The objective of your resume is to land an interview, and the interview will land you the job (hopefully!)
Upcoming Events
Every Tuesday - Palmetto Youth Connections Orientation - 1pm

Mondays, Tuesday & Thursdays - SCDEW Typing Test - 9am & 2:30pm
Tuesdays & Thursdays - WIA Information Session - 9am
Tuesdays & Thursdays - WIA Dislocated Worker Information Session - 11am
more
...
SC works Online News

SC Works Online Success
SC Works Online is a free and easy way to recruit new employees. Recently, Cooper River Partners contacted SC works Trident's Business Development Coordinator in search of a Mechanical Engineer. As a result, Cooper River Partners hired Nathan Wingate as their new Mechanical Engineer. Mr. Wingate started his new position in March! If you are looking to recruit new employees, please contact Kim Self at (843) 725-0306 or
kims@tridentscworks.org
.
Center News
SC Works Berkeley had three WIA Participants complete Medical Assistant Training with Trident Technical College. One completed the 911 Call Center training and is awaiting certification as an Emergency Dispatcher. Two completed CDL Training, one with X-tra Mile and one with Palmetto Training. SC Works Berkeley also has a customer who is enrolled in HVAC training at Trident Technical College and is working part-time for a local apartment community, but has an offer for full-time employment once he successfully completes his training in August.
Customer Feedback
Thank you to Faith Carter for taking the time and for your assistance in reviewing my resume this morning. The SC Works Team, and in particular you, Corina Williams, and Iona Jenkins have really made a big difference in my approach to finding my next assignment.
I would like to take this opportunity to thank the team and organization for excellent, courteous, prompt and personalized help and dedicated professionalism.
~Michael Buet
In the Community...
SC Works Trident staff attended Charleston County's Earth Day Festival on April 14th at Riverfront Park, North Charelston with attendees and discuss programs and services offered at our three SC Works facilities. Staff provided information to thousands of attendees on job placement opportunities, training services, the On-The-Job Training program, and many of the other services offered. The Black Expo is a forum for staff to educate, enlighten and inspire the community. SC Works Trident is pleased to have been a part in this great event!
SC Works Trident St. Paul's Parish Access Point
SC Works Trident is offering services in the St. Paul's Parish area on Tuesday and Thursday's from 1-5pm at Charleston County's Ravenel Services Center, 5962 Highway 165, Ravenel SC. Citizens have the opportunity to come to the facility and learn more information on the SC Works Trident services and speak with a Workforce Specialist! Please contact us at (843) 574-1800 for more information!