>>> Energy Healing



Yes, healing occurs on many levels - not just physically, so click to learn more about the true meaning of healing...

Try a Distance Healing and Guided Counseling Session with Lorelynn






503-690-7727

Greetings!


So good to be in touch with you again... hope you had a wonderful holiday season filled with everyone and everything you love!

Are you ready to start this wonderful 2012 energy within your inner world and within your outer one? I'm offering a free 12:12 series where we focus on 12 aspects of feeling truly alive, joyous, abundant, accepting, and happy to be on the Leading Edge! Today we start Step 1 - be open to receiving healing energies and to send to us if you can! Look under 12:12 Series for more info.

This weekend I was at a video conference with Esther Hicks who channels Abraham. Many don't know that her husband, Jerry, transitioned two months ago. It was so wonderful for Esther to hit the road again, admitting her vulnerability, and yet, still eager to be with our community of Lightworkers and doing our work. Going to higher / deeper places, visioning the best for everyone and everything. Since she was in LA there were many questions about creating, writing, singing, finding our voice and self-worth ... being in touch with our creative process.

Esther/Abraham/Jerry mentioned that when you are not feeling inspired -- then go general, go large with your thoughts ("Well, things are bound to get better", "This, too, shall pass"). And when you are feeling great -- then go specific with what you want ("a better job", "to get my book published"). This way, you are able to feel your way into the Path of Least Resistance. Which is not necessarily the easiest path in front of you.

Thank you, Esther, for your courage and authentic presence at this time of your life.

Lightworkers - Light up! Especially when the sun is hiding from view - we all need each other's light and warmth!

I hope to see or hear from you soon! A quick e-mail is always wonderful to receive as I so often think of you and send Light energies and Reiki to you every day! So, embrace this time of wintry delights, grab a cup of tea, and enJOY that which we are co-creating!

Blessings to you!

Lorelynn
12:12 Ascending to Our Highest Selves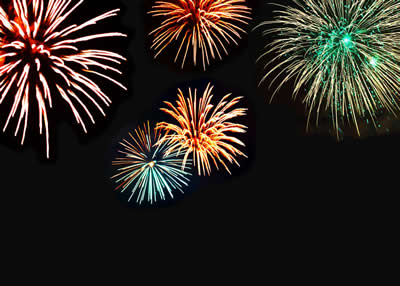 Here's the beginning of our
12:12 Ascending to our Higher Selves
monthly process culminating 12/21/2012!
Step 1: Self -Love
It all begins right here - loving ourselves. Being kind and gentle to ourselves. When I used to wake my daughter up every morning, I would sing a number of songs to her - in order. Our set: 'A', You're Adorable, You Are My Sunshine, My 'Girl' Lollipop, and Baby Face. If you're around my age, you might remember some version of these songs.
Getting up myself in the mornings are not always the easiest thing for me - sweeping off the cobwebs of astral dreams, to-do lists, and age-old tension to starting up my day. It's taken me many, many mornings to finally get the hint - why aren't I as fun and imaginative and loving to myself as I was to my child? So, I don't sing to myself those songs, but I do sometimes talk myself awake with words of love and cheer and encouragement, as if I were my own child of my own unconditionally loving mother. It helps!
Anything we can do to lighten our load, give ourselves the benefit of the doubt, talk to ourselves as though we are the most precious, adorable, and loving beings (we truly are). Know that we always do the best we can. Always. The best we can at that moment. And, when in doubt, hug and kiss the pain away and bask in the glow of self-love.
Energy Companion: Every morning in February, take a breath and accept in the healing energies I will be sending to you for Self-Love. If you are a Reiki practitioner or can send to us in another manner, please join me in sending awakening Self-Love to all of us every morning in February. "Good Morning, Darlings! You are so precious to me and this is going to be a fun, full, and filling day!"
.......................................................................................................................
Angel Messages for February

Here are cards we received for February!
From Doreen Virtue's

Archangel Cards:
Courage from Archangel Ariel: "Be courageous, and stand up for your beliefs." Ariel's name means Lioness of God - call upon her for courage, bravery, focus, and elegant movements. She will boost our confidence.
Comfort from Archangel Azrael: "I am with you in your time of need, helping your heart to heal." Quiet reflections, writing in a journal, asking for help to sleep better at night and to ease our minds.
Playing with the 2012 energies, I chose for us from The Mayan Oracle by Ariel Spilsbury and Michael Bryner. We got 4 cards for this month:
Number 13, universal movement, with qualities of wild card, unexpected change, touch of destiny and interdimensional shift!
Number 11, dissonance, change, letting go, stripping away, complexity moving to simplicity
The archetypal star glyph, OC, who qualities are new beginnings, emotional-body issues, recasting the past. "In service of destiny, I bring to you companions of the heart, a shared sacred trust, new beginnings, cosmic connections, dazzling departures."
And, the Transformer lens, which indicates we are planetary transformers. Awaken to our vast potential by expanding our own limited belief systems. As we encounter feelings about ourselves that have not been totally freed into love - do our own self-healing. "Let self-healing be your walking stick and transformation your planetary path."
Try these to integrate our messages:
Mudra: put your left hand over your heart and your right arm straight out in front of you at a right angle, with fingers forward.
Meditation: "I am the faithful arrow that flies into destiny's dawning."
Affirmation: "I open to new beginnings. I open to guardians and guides."
Are you ready to learn energy healing techniques? Reiki is a gentle and guided system that I recommend everyone start with - no matter what level or age. Reiki 1 and 2 classes begin the process to become a healer. They are also for those wishing to heal some aspect of their lives (or a loved one's). Stay tuned or email us for autumn dates.
This is a time of heightened energies... is Mastery calling to you? Step forward with these advanced energy healing classes!
Reiki 1st Degree: 1 day class Sunday, February 19th, from 2:30 - 7:00 pm. Learn the basics of Reiki, a gentle, hands- on healing and rejuvenating method of caring for yourself and others. Reiki 1 is the first part of Reiki healing and is taught in conjunction with Reiki 2. I strongly recommend taking Reiki 2 in conjunction with this class.
Reiki Master Class: 2 day class Sunday, March 4th and March 11th from 2:30 - 7:00 pm (Reiki 1 and 2 is a pre-requisite).

Karuna Reiki Master: 4 day class Sunday, March 18th, April 1st, and 2 days TBA
Spectrum Energetics Healing Master: 3 day class. Reiki Master, and 2 other healing modalities necessary for training. Call for interview and to set dates.
ALL CLASSES are kept small for personal attention. Classes are held in Beaverton, off Hwy. 26 and Bethany Blvd. CEU credits are available for anyone wishing them. All certifications are for Usui Reiki.
Please call to reserve your space - 503-690-7727.

About Arise Counseling & Healing Center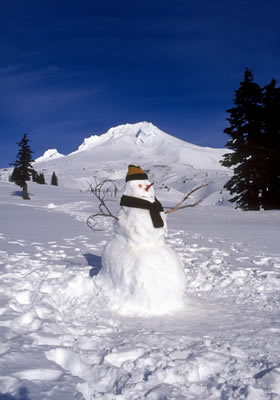 Thank your for reading our newsletter (please forward to a friend (see link below)) or, for maximum fun, please use the social media "Share Bar" at the top of the page.
Arise Counseling & Healing Center
1818 NW 156th Ave.
Suite 201
Beaverton, Oregon 97006
503-690-7727

Want Healing Sent?
Do you have a situation or know of someone who would like healing sent to them?
Please email or call us with the specifics. I will send healing energies for your intent.
For those who can, please send Reiki and healing energies to those who have requested it including Mary Ellen, Che, Rae, LInda, Gayle, and Crystal.


503-690-7727
Share in the fun!

Refer a friend or bring someone to a Reiki Class and you will receive a $20 discount.




Offer Expires: March 31st, 2012