>>> Energy Healing



Yes, healing occurs on many levels - not just physically, so click to learn more about the true meaning of healing...

Try a Distance Healing and Guided Counseling Session with Lorelynn





Please mention this newsletter and take $20 off your first session

From any location
by telephone:

503-690-7727


Greetings!


Welcome to our Autumn newsletter!

.Autumn is my favorite time of year - changing colors, sparkling winds, and the feeling of excitement and anticipation in the air. While I'm out walking with my dog, Mia, I love to sing and breathe love and light into the earth, for all of you, for all those who can't get to a point of appreciation because of their challenges. It's a great way to inspire your day - the feeling that I am blessed to be on this Earth at this time with all of you.

Did you know that it is only necessary for ½ of 1% of the population to affect change, according to Kryon, an Angelic Guide. Imagine that - only ½ of 1%. This Halloween the 7 billionth child was born, so ½ of 1% would be only 35,000,000 people around the world. Thirty-five million of us sending Love and Light to all of us, to the Earth to abundantly provide for all of us, which it can easily do if we erase the political corruptness, greed, and unconsciousness that keeps food from reaching starving people.We have to be getting close!

There was a social experiment done in Washington DC in the mid 90's to lower the crime rate which gets very high in the summer months. Two thousand people meditated on peace and lowering the crime rate - and it did - by an astounding 25%!

We can make the changes we so strongly long for! Take a moment every day if you can to visualize peace on earth. To visualize clean water, air, food for everyone. To visualize jobs, meaning, purpose, joy, family love and acceptance. To visualize creatively and courageously living one's precious life. To visualize Love and Light infusing our choices and lives. Comfort, joy, gratitude. It's fun - and also very challenging to our concepts of lack and fighting for survival.

Lightworkers - Light up!

I hope to see or hear from you soon! A quick e-mail is always wonderful to receive as I so often think of you and send Light energies and Reiki to you every day! So, embrace this time of numbers and dates, grab a cup of tea, and enJOY that which we are co-creating!

Blessings to you!

Lorelynn

On November 11th, another very auspicious time for us is the current 11:11:11 portal. 11 is known as a Master number. According to Kryon, an Angelic Guide, 11:11 means illumination squared. What is this extra dose of illumination focusing upon? On another 11 which is our own sense of divinity, mastery, spiritual leadership.
Many are talking of the Ascension path that is now occurring as we move into 2012 and moving from the 3rd to 5th dimension. But what exactly does this mean? The 5th dimension is being heart centered, allowing more love and light to enter our lives. We do this by re-programming our thoughts to be positive instead of negative or fearful, to give unconditional love and respect to others rather than judging or being intolerant.
Ascension is a shift in consciousness - not a journey out of our body or off our planet. It's about being aligned in integrity within ourselves and with our Higher Self. This is a time of both personal and planetary shifts in consciousness towards a better, more loving and compassionate way of living with ourselves, our loved ones, our communities, our countries, our entire planet. Don't allow yourself to be manipulated by messages all around of fear, lack, hatred, intolerance, bankruptcy, doom, and gloom of all kinds and shapes. That is not what this time is about.
For this Friday, 11/11/11, take a few moments to go within and to follow your breath, from your head to your toes. Allow your breath to continue down into the earth until you feel safe and secure. Bring up your breath through all the earth layers, then through your body and all the organs and cells within the wonderful universe of you, up through your head and out. Out into the room you are in, the house, the neighborhood, the state. Further out to the country, planet, and then hover for a while enjoying our solar dancing. Follow it through our Milky Way galaxy, and then out through the universe to the Central Core. Bring your message, your I AM Presence, with you all the way out. And then back again, sounding your own Celestial Tone of uniqueness, love and light. Back into your room, your body, your very DNA, and into the Earth again.
Affirm that I am now ready to step through this magnificent portal of Grace, Love and Light to anchor more unconditional love and compassion for myself and all others on this wonderful home planet of Earth. I radiate Love and Light on my daily journey because I am blessed to be on this Earth and the Earth is blessed that I walk upon it.
>>> More about inner perspectives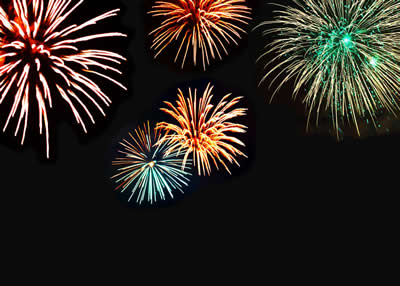 What does this 11:11:11 time period bring us to? Well, 2012 of course! There has been so much hype about 2012 from books, movies, history channel specials. But, is any of it real?
I had the great honor to see Lee Carroll in Portland last week. Lee is a former sound engineer who channels Kryon, an Angelic Guide. Lee has been channeling Kryon for about 20 years and he is always way ahead of the times geologically, scientifically, and spiritually. If you haven't already, go to www.Kryon.com to read up on his abundant channels. Or, get one of his 12 books - the latest on 12 strands of our DNA.
Lee mentioned that this current time period was known to most major ancient groups including the Mayans, Aztecs, Toltecs, Chinese, and Celtics. It's not the end of times or even the end of the Mayan calendar. Their calendar continues for another 4,000 years and is very complex and cyclical. This cyclical pattern involves the wobble of our earth's axis which makes a full circle as we align again with the midpoint of the Milky Way galaxy.
This is nothing new and it has happened before. It is also not a one day event - (12/21/2012) or even 1 year cycle. It is a 36-year cycle and the winter solstice next year is the midway point. So, go back and google some of the changes which have happened in the last 18 years. We have come a long way and we are only half way there! Of course, with the 1% and 99% inequalities in our own country we know we are not where we need to be so that we can all move through our lives in comfort and joy. With integrity, love and compassion. With the freedom of abundance and appreciation.
So, let's not be hypnotized into swallowing messages of fear or complacency. This is not the end of the world - and yet, it can be a wonderful continuation of the evolution of consciousness on our planet which has already begun. Visualize peace and plenty for everyone of us. Family, connection, meaning and purpose. That's what this time period is about!
A quick update about my dearest niece, Rachael.
Rachael's brain surgery went well and she was able to come home with 70 staples in her head after only 2 days - gotta love hospitals :-) They were able to remove 15% of the tumor without any causing any paralysis. The tumor is benign and has a few abnormal cells, so Rae is looking into options, including chemotherapy.
Her new baby, Antonio, and her daughter, Giulianna are doing really well and are so happy to have their Mommy home. Rae is blessed to have a loving husband, Joe, and a wonderful family and support network to help her move through this journey to full health. I was so happy and honored to be able to be part of their family for a few weeks, doing the night shift with Antonio, and playing house again. I forgot how much work it takes to raise children! Blessings to all the parents of young children! You give more than 100% of yourself - much more than you ever think you can give. And it all is important - even the grainy, gritty, grimy details.
Thank you for sending Reiki and all your healing Love and Light to Rae and her young family. And let's widen the circle of intent to all those who are sick, who are raising children, who are journeying through health challenges.
.......................................................................................................................
Angel Messages



From my beloved Archangel Oracle Cards by Doreen Virtue, we received two messages for Autumn, 2011. The first was a visit by AA Gabriel with the message about Leadership. "It is time for you to assume your leadership power and position, and lovingly guide others." Gabriel, of course, is one of the most known and beloved Archangels and her name means, Strength of God. Doreen says this describes us as well. Regardless of our backgrounds, we have God's strength pouring through us at all times. Gabriel can help us to fearlessly tap into this power.
And, through this time of swirling energies, the second Archangel message is a great reminder- Jeremiel encourages us that All IS WELL. "Everything is happening exactly as it's supposed to , with hidden blessings you'll soon understand." During this transition time, practice relaxation methods such as yoga, deep breathing, exercise, and meditation. Ask for smooth transitions for all. Know that this change is for the better.
I have chosen messages for us from a new deck, called Spirit Guidance Cards from a new book, Contact Your Spirit Guides, by Asandra. Asandra is a gifted channeler, author and artist, as well as a very dear friend and angel coach for many years. Her book is a wonderful addition to any one interested in contacting their own Guides and Asandra designed these cards and included them in her book. Her website is www.theguidedpath.net . Asandra suggests a 4 card layout from her book. The first card, Direction, is from our Master Guide and this message encompasses the higher wisdom we need to understand at this time. Are we clear about our current direction? Asandra suggests we meditate on the path unfolding with ease.
The second card, Effort, is an offering from our Healer Guide. What do we need to resolve? Meditate on effort that feels 'right', taking practical steps towards our goals. The third, Pathfinder Guide, suggests for us this Autumn, Create. This includes self-expression, connecting with others, our free will and community. Meditate on inspired expressions. Finally, a Soul Path Overview or overall message for us is Empowerment, or finding the strength within, having confidence and self-acceptance.
So, taken together we have a very strong message for us for this 11:11 portal: Remembering that All is Well - stand in our leadership powers, be clear in our direction or intent, put out inspired effort to create for ourselves and our community a sense of empowerment. This is so needed at this time of heightened change.
Are you ready to learn energy healing techniques? Reiki is a gentle and guided system that I recommend everyone start with - no matter what level or age. Reiki 1 and 2 classes begin the process to become a healer. They are also for those wishing to heal some aspect of their lives (or a loved one's). Stay tuned or email us for autumn dates.
This is a time of heightened energies... is Mastery calling to you? Step forward with these advanced energy healing classes!
Reiki Master Class
: 2 day class
November 10th from 5:30 - 9:30 pm
and a second day to be advised (Reiki 1 and 2 is a pre-requisite).
... and just in time for the New Year, where there will be an increasing focus on healing, we are pleased to be offering these classes:
Reiki 1st Degree: 1 day class Wednesday, November 30th, from 5:30 - 9:30 pm. Learn the basics of Reiki, a gentle, hands- on healing and rejuvenating method of caring for yourself and others. Reiki 1 is the first part of Reiki healing and is taught in conjunction with Reiki 2. I strongly recommend taking Reiki 2 in conjunction with this class.
Reiki 2nd Degree
: 1 day class Wednesday, December 7th from 5:30 - 9:30 pm. This class completes basic Reiki training. Reiki 2 increases the power of your Reiki, heals and balances mental and emotional issues. Reiki 2 also allows you to send healing energies to past, present, or future situations. Very quantum!!
ALL CLASSES are kept small for personal attention. Classes are held in Beaverton, off Hwy. 26 and Bethany Blvd. CEU credits are available for anyone wishing them. All certifications are for Usui Reiki.
Please call to reserve your space - 503-690-7727.

About Arise Counseling & Healing Center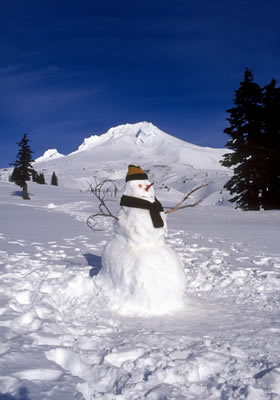 Thank your for reading our newsletter (please forward to a friend (see link below)) or, for maximum fun, please use the social media "Share Bar" at the top of the page.
Arise Counseling & Healing Center
1818 NW 156th Ave.
Suite 201
Beaverton, Oregon 97006
503-690-7727

Want Healing Sent?
Do you have a situation or know of someone who would like healing sent to them?
Please email or call us with the specifics. I will send healing energies for your intent.

503-690-7727
Share in the fun!

Mention this newsletter when you refer a friend or bring someone to a Reiki Class and we will send you a $20 gift certificate on Amazon.com




Offer Expires: December 31st, 2011