>>> Energy Healing



Yes, healing occurs on many levels - not just physically, so click to learn more about the true meaning of healing...

Try a Distance Healing and Guided Counseling Session with Lorelynn





Please mention this newsletter and take $20 off your first session

From any location
by telephone: 503-690-7727


Greetings!


Here we are in September, and even though we are all very busy, this month we are being asked to take a second look at our ways of handling our safety and security. Millions of people at this time are experiencing a shifting consciousness relating to our survival, our health, our money and our financial systems, such that no matter how much external support you think you have, a re-evaluation is in progress.

We are being asked: what beliefs form the foundation that we are built on? Are our systems built on our core-integrity, or some other 3-D belief system?

Because of so much upheaval and uncertainty, everyday people around the world are being taught how to handle safety and security in the "Now" - instead of stockpiling and hoarding for the future. Instead, the big shift is that we are learning to be safe, and we are finding we can live in the midst of a shifting world - physically and emotionally. With all the myriad changes - earthquakes, floods, fires and hurricanes (inner and outer, personal and global) let's inspire each other to feel safe, secure, joyful and grateful!

Finding focus and clarity during the shifting times, we all learn to operate on a higher level. And lend a helping hand to others along the way. A fascinating series is offered on NOVA about our ancestors being ultimate survivors. Throughout millennia there have been times of such momentous changes - even some genetic speculations that we all - almost 7 billion of us - have descended from a survivor group of 600. The implications are mind-boggling - all of us survivors from a group of 600! We can survive these shifting times too - as a cohesive, compassionate, and caring community. Read more below...

In this issue, we also offer new angel messages for September, information about Reiki and Karuna Reiki Healing Classes, and a new perspective from Tony, my ever-present visionary and partner.

I hope to see or hear from you soon! A quick e-mail is always wonderful to receive as I so often think of you and send Light energies and Reiki to you every day! So, embrace this swirling time, grab a cup of tea, and enJOY this precious time we are co-creating!

Blessings to you!

Lorelynn

Are you ready to learn energy healing techniques? Reiki is a gentle and guided system that I recommend everyone start with - no matter what level or age. Reiki 1 and 2 classes begin the process to become a healer. They are also for those wishing to heal some aspect of their lives (or a loved one's). Stay tuned or email us for autumn dates.
This is a time of heightened energies... is Mastery calling to you? Step forward with these advanced energy healing classes!
Reiki Master Class
: 2 day class
Thursdays, Oct. 20th and November 3rd from 5:30 - 9:30 pm
(Reiki 1 and 2 is a pre-requisite)
For those who like to teach and want to partake in advance healing techniques,
there will be a special free event for Reiki Masters on Wednesday, September 21st, from 7:00-9:00 PM to discuss greater levels of empowerment. We will communicate more about this in the next week.
Consider stepping forward to serve on a more empowered level with Karuna Reiki Master & Language of Light : 3 Sundays - October 30th, November 6th and November 13th (Reiki Master is a pre-requisite)
ALL CLASSES are kept small for personal attention. Classes are held in Beaverton, off Hwy. 26 and Bethany Blvd. CEU credits are available for anyone wishing them. All certifications are for Usui Reiki.
Please call to reserve your space - 503-690-7727.

It was inevitable. After more than 10 years of working with Lorelynn in her healing and counseling practice, I frequently find myself quite in tune with these wonderful healing energies. Imagine living in the same house where over 300 people have come for guided counseling and healing classes during the past 10 years - it sure has an effect on you!!! So much that I can say a few things with certainty abut the subject.
While working on my own business, I also am a Reiki Master and have seen the positive effects of energy work in my life. I have come to understand that as we meet the challenges of our times, those human beings who understand their angelic and energetic nature, will have to develop a greater sense of calling upon their Guides, and asking for Guidance, because the true possibilities lie in the realm of Spirit, not in the realm of our limited thoughts. When we agree to do this, then we become the beacons of light and true leaders of our time. Today, uncertainty abounds, but ever-present Grace, Love and Wisdom are at our disposal at all times. All is well, always...
We can all move to higher realms of understanding, and if you want to explore how a greater destiny can unfold for you, then you owe it to yourself to look at us just a little bit closer.
My favorite quote from Albert Einstein is: "You can't solve a problem on the same level you created it." Higher Guidance moves us to another level... Rest in knowing we can return once again to a place of allowing our answers to emerge.
Lorelynn and I work together on a constant basis, and please know that you are in our thoughts as we send Reiki and Healing Energy to all who are stepping forward on their higher destiny path. Perhaps your path crosses ours, and we are grateful for that!
Also, you may know that I have a consulting practice of my own, where I help businesses large and small with their marketing and business development needs. Check out the link below...
So, moving forward, I expect to have a few things to say in each issue of our newsletter, and at the very least, please see me smiling in the background, between the lines of the newsletter, or in the design and formatting of the work you see before you.

.......................................................................................................................
Angel Messages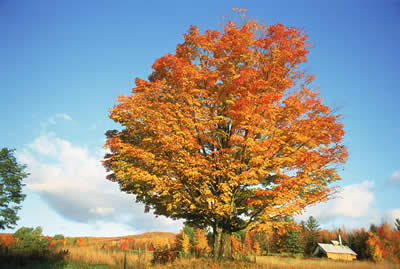 Two
Archangels visited us for the month of September with specific messages from the Archangel Oracle Cards by Doreen Virtue.

First, Zadkiel visited with his message of "Compassion".
"Soften your heart with respect to this situation, and all the people involved, including yourself." Zadkiel asks us to consider compassionately seeing everyone's point of view without needing to change our stance or feelings of rightness. This will allow creative solutions to pour forth. Zadkiel's name means "Righteousness of God" and he works to help us forgive ourselves and others; he also helps with inner knowing, memory, learning and teaching others from our experiences.

Next, Sandalphon visited with a comforting message that we are being given "Gifts From God". Open your arms to receive...Love is sent to us in many forms and your only task is to be willing to receive. One of Sandalphon's roles is to deliver and answer our prayers and his message is that every prayer is heard and answered (our fun job - to discern and interpret the answer :-)

Finally, we pulled a card from the Sacred Geometry Cards by Ivan Rados and received "Transcending Ego"
Embrace all of you life experiences as a part of a seamless garment. Future mind is made of dreams, yearning, imaginations. Past mind is memory, theories, accumulated knowledge. "The present moment is the interval between thoughts, which is an experience of peace."
So, for September, let's hold love and compassion for ourselves and others, open our arms to receive what we have asked for, and allow for the peace within to inform our daily lives! Good thoughts as we move into the autumn of this year and prepare for 2012 blessings and fun!
A quick update about my dearest niece, Rachael. She and her husband Joe, and daughter Giulianna, welcomed their baby boy, Antonio, 2 weeks early - on August 12th. He is adorable, healthy, and a Blessing! We're so happy to welcome him into the world!

Next up - Rachael is undergoing brain surgery for her tumor on Monday, Sept. 26th. Please send love and light her way for the surgery and also for the recovery period of up to 2 months. We are hoping to shrink the tumor so that the surgery can be completed without further complications and I'm asking for any of you who wish to please send healing energies to Rachael for her highest and greatest good.

I'll be going to NY to help my family and will be doing Guided counseling sessions by phone and distance healing sessions during the 2 week time of her surgery.

Thanks for sending Reiki and all your healing Love and Light! Being part of this paradigm shift of working and connected LightWorkers is truly a Blessing for all of us!


About Arise Counseling & Healing Center
Thank your for reading our newsletter (please forward to a friend (see link below)) or, for maximum fun, please use the social media "Share Bar" at the top of the page)
Arise Counseling & Healing Center
1818 NW 156th Ave.
Suite 201
Beaverton, Oregon 97006
503-690-7727

Share in the fun and make money!

Mention this newsletter when you refer a friend or bring someone to a Reiki Class and we will send you a $20 gift certificate on Amazon.com




Offer Expires: November 30th, 2011