Greetings!
As many of you know flights are once again pricing out high and are making destination travel more difficult for many would be travelers. With the airlines flying less planes and keeping capacity full it is the old supply and demand economies of scale.
What this means for travelers the remainder of the year is that your well deserved vacation will cost more if air is involved.
There are so many choices vying for our vacation dollars - doing something locally is always a great way to save and it reconnects you with your community. Camping or visiting state or national parks is another great getaway. And if you want a more exotic trip there are deals out there you just need to know where to look!
Wherever your travels lead you we at Incredible Journey Travel hope you have a safe and memorable summer!
And remember "without a travel agent you are on your own," we are here to help - so don't hesitate to contact one of our agents for questions about travel. This is what we are here for and we LOVE what we do!
In this Issue
Now's the time to...

Have a travel question? Ask Endora!
Click here to view more unique journeys!
FIJI is the idyllic getaway and is so affordable, Air Pacific just reduced cost of airfare to Fiji!!
With air costs soaring now is the time to go to Costa Rica - it is affordable and a fabulous destination for adventure!
Christmas! Many resorts/homes are already low on availability, don't wait to reserve for 2012.
River Cruises are still on sale for 2012 - savings of over 50%, plus kids travel free and free air promotions!
Regent Seven Seas cruises are offering more "complimentary" upgrades than ever before, best value for luxury "all-inclusive" cruising is Regent, contact us for more info!
2012 is the year for weddings - we can help with accommodations/air/cars/tours, call us our knowledge is vast!
Dear Endora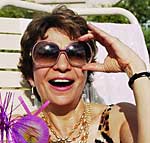 Dear Endora,
Can you tell me when the rainy season is in Fiji?
Curious

Lasagna with Basil and Fennel

I have made this recipe countless times, and everyone has always asked for the recipe. I use fresh mozzarella, substitute ground turkey for the ground beef. I also get fresh noodles as they taste so much better than store bought! I actually use my own sauce and add hot italian sausage made by my local Italian deli. I add lots of basil - after cooking the basil shrinks so make sure you cover each and every layer good.
Culinary Tours of Italy - Buon Appetito


Ah Italy! The Roman ruins, Renaissance art, medieval villages and Venetian canals create visions so pleasing to your eyes that it's easy to forget about your other senses. And while the cultural beauty, rustic traditions and genuine Italian hospitality always leave a good taste in your mouth, it's the cuisine that truly seduces all who travel to Il Belpaese - the Beautiful Country.
Featured Property - Lindblad Expeditions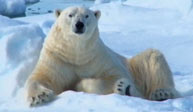 What is expedition travel? It is about exploring areas that have already been discovered so that visitors to these regions will have a life changing experience...Lindblad's philosophy is that the more guests will connect to these incredible places the more they will become a force for preserving and protecting them!
Expedition travel is for the experienced traveler who want more out of their journey, it is for travelers who want to connect with the environment, the indigenous people, and to hopefully be somewhat immersed in the places visited.
Lindblad Expeditions offers many, amazing opportunities to visit amazing destinations throughout the world. They have guides who are leaders in their fields as well as they partner with National Geographic for many of their adventures.
Have a look at the video on Polar Bears – if you want to "really" see the world from a different perspective. There are many adventures to partake on when you travel with Lindblad Expeditions.
If interested in more information please contact Elaine Fox (Incredible Journey travel's new "adventure" consultant) at elaine@incrediblejourney.net
"All the animals and land throughout the planet are held in trust by us. We have no right to destroy or change this heritage so that it becomes unrecognizable. We have a duty to pass the planet along to future generations in as unspoiled a way as possible. This requires intelligence, foresight, understanding and creative effort."
May Specials

We have specials to a variety of locations this month. View them today and give us a call to start your Incredible Journey.
View the May Specials now!
Lahaina's Historic Walking Trail

When I lived in Lahaina I would pass by historic homes and temples every day on the way to work. While living there I often took this historical part of Hawaii for granted - but when I came back to Maui with my young children in tow many years later I was eager to share the islands rich historical past with them.
The Ala Hele Mo'olelo O Lahaina (Historic walking trail) is a fabulous self guided tour which takes locals and tourists alike back into Lahaina's colorful past starting from the 16th century through the mid 20th century.
To get your free map head to the Lahaina Visitor's Center, located between the Banyan Tree and the harbor. The walking tour encompasses 62 historical and cultural sites, many located quite close to Banyan Tree Park, it takes approximately 2 hours or so from start to finish. I would suggest starting first thing in the morning as Lahaina gets blazing hot (tradewinds are blocked by the mountains that sit behind the historic whaling town).
Read more...