Greetings!
Travel has changed over the last 20 years. Using a travel agent used to be the best way to plan a vacation. You personally knew and trusted your travel investment with this person.
Fast forward to the last ten years and now you can plan travel via the mega internet travel sites. Who can argue how cool it is to plan your own vacation with a few clicks of the mouse? Now you have total control over your vacation investment from the luxury of your office or home which saves you tons of time and money - or does it?
Before I get to the cost savings of using a company such as Incredible Journey Travel, lets move even further ahead to today where it is all about social media - real time reviews from past guests, tweets, blogs, YouTube videos (love them!) and the list goes on.
We have come to an age in travel planning where you, the traveler, can seek the help of many, many, different online sources to help you decide where you want to go and stay on vacation all from the luxury of your office or home. Let's face it every picture tells a story, and the internet provides a sensory emersion with each photo and each travelers comment.
However, there still is yet one more way of planning travel and that is by using an online destination specific travel agency such as Incredible Journey Travel. We operate in real time; have access to online photos (many are on our site); have comments from past guests (under specific properties), we still beat any price on the internet over 90% of the time (and if we don't we can match the price). We are travel professionals, this is all we do! Plus all of our agents specialize in specific destinations and work with tour operators who only work in specific regions - we have "been there, done that."
The new travel agency of today has added all the fabulous online features we love, but provides personalized service, and expertise no mega online site can match!
The package Incredible Journey provides our clients is value; personalized vacations; special services (such as free room upgrades, late check out, welcome gifts etc.) at no extra charge; and a huge factor for many is that we will save you time and frustration which will come from internet information overload - ultimately saving you time and money!
We encourage you to contact us for all your vacation needs!
In this Issue
Kauai's Many Spectacular Beaches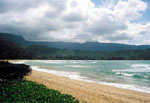 The oldest of the Hawaiian Islands, Kauai - the Garden Isle, has some of the best beaches in the state. Every beach in Hawaii is affected by the different seasons so always use caution when exploring an unfamiliar area. The typical rule of thumb is that during the summer months the North shore is typically calm, whereas the South shore can have a bit more surf. The East shore and West shores are always unpredictable, so make sure you ask before you wander into the ocean.
Now's the time to...

Have a travel question? Ask Endora!
Click here to view more unique journeys!
FIJI is the idyllic getaway and is so affordable, ask you will be presently surprised!
Now is the time to reserve for Christmas! Many resorts/homes are already low on availability.
River Cruises are still on sale for 2012 - savings of over 50%, plus kids travel free and free air promotions!
Regent Seven Seas cruises are offering more "complimentary" upgrades than ever before, best value for luxury "all-inclusive" cruising is Regent, contact us for more info!
2012 is the year for weddings - we can help with accommodations/air/cars/tours, call us our knowledge is vast!
Dear Endora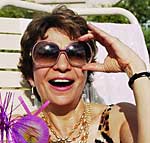 Dear Endora,
I am renting a private home in Hawaii this year. When I reserved my air/car/hotel package I was able to get travel insurance through the company Incredible Journey used to reserve my package. I haven't decided if I want to purchase the insurance to cover the private home, what are your thoughts on insurance for medical reasons only?
Ted - Virginia

Simple Salad


It is often times the simplest of meals are the tastiest! My family loves this recipe which we use often – it is the blue cheese that makes it so good! Enjoy!
Tips for Stress-Free Summer Travel


Memorial Day will kick off the summer travel season for Americans and with the usual trips to the beach and lazy days spent by the pool come dire warnings of high gas prices and economic recession not to mention overbooked flights and long delays at check-in and lost luggage. So what's a traveler to do?
Featured Property - Royal Hawaiian


A charming symbol of grandeur for over sixty years, the legendary "Pink Palace of the Pacific," built in 1927, is the landmark hotel on Waikiki Beach.
With its coral colored facade and serene gardens, the special ambiance of old Hawaii and gracious island hospitality can still be found here.
Opening right onto the sands of Waikiki Beach, paradise has been perfected at The Royal Hawaiian, with its unforgettable view of Diamond Head from its coveted position on the world's most famous beach. Located 20 minutes from Honolulu International Airport.
April Specials

We have specials to a variety of locations this month. View them today and give us a call to start your Incredible Journey.
View the April Specials now!
Welcome to the Gathering Island

Do you know where the only royal palace on US soil is located? Welcome to Oahu, the home of the last Hawaiian Monarchy.
On your next trip to the islands be sure to plan to spend a few days in Oahu. Known as 'The Gathering Island," it is one of the smaller islands but has a larger population than all of the other Hawaiian Islands combined. There is something for everyone on Oahu - unbelievably beautiful beaches, incredible restaurants, great shopping, and many tourist attractions. It is because of this variety that Oahu has such great appeal. If you like the hustle and bustle of a big tourist city then head down to Waikiki or downtown Honolulu. If you are looking for a more relaxing atmosphere, Oahu has that also. Slip away to one of the small surf towns or serene beaches on the north shore or the windward side of the island.
Read more...