Greetings!
Ever wonder what a travel consultant does when not working on creating Incredible Journey's for our clients? The answer is TRAINING.
The world of travel is ever changing and it is imperative that we, as destination specialists, stay in the know so that we can better serve our clients.
Not only is it mandatory that we visit the destinations we specialize in, we must also read trade publications, take courses supplied by destination visitor's bureaus as well as immerse ourselves in product knowledge of cruise lines, resorts, and private homes.
This past year our Master Cruise Counselor, Patricia Ellington, participated in 27 different training sessions on products in her specialty areas. - which included visits to Fiji/Hawaii and several cruises with several cruise lines.
Mike Sanders, one of our Hawaii specialists visited the Hawaiian islands several times during the year.
And yours truly, Joyce Craddock, went to Fiji with Patricia and visited Hawaii several times, plus visited Disneyland/Southern California several times. Many online training sessions were completed for the destinations I specialize in.
WE all love what we do here at Incredible Journey, and love to share our knowledge with you our valued clients. We encourage you to always check on travel arrangements with us before booking anything - you can trust that we will provide you the information you need to make an informed decision...
In this Issue
Now's the time to...

Have a travel question? Ask Endora!
Click here to view more unique journeys!
FIJI is the idyllic getaway and is so affordable, ask you will be presently surprised!
Now is the time to reserve for Christmas! Many resorts/homes are already low on availability.
River Cruises are still on sale for 2012 - savings of over 50%, plus kids travel free and free air promotions!
Regent Seven Seas cruises are offering more "complimentary" upgrades than ever before, best value for luxury "all-inclusive" cruising is Regent, contact us for more info!
2012 is the year for weddings - we can help with accommodations/air/cars/tours, call us our knowledge is vast!
Dear Endora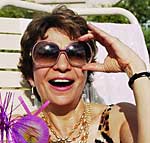 Dear Endora,
When I come to Hawaii will the ocean really be as blue as it appears in the photos on your website?
Savannah - Arizona

Baked French Toast Casserole with Maple Syrup

From the wonderful Viking Cruise lines comes a scrumptious light and tasty meal. Ahhh, wish I were on a river cruise enjoying the sights, small intimate group of guests, and not having to cook!!! Enjoy...
Rejuvenation in today's stressful world

As I start my week off I feel a bit overwhelmed by the amount of work that needs to be done – sound familiar? Well lucky for me I get 1000's of advertisments in a week, some of which are quite tantalizing – Spa Retreats, Rejunination…
Who hasn't ever dreamt of escaping to a place where the focus is "You?" After all we are so busy nowadays juggling different schedules and working harder than ever before - wouldn't it be amazing to take a me time out?
Featured Property - Regent Seven Seas Cruises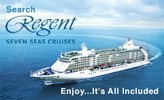 One of my absolute favorite cruise lines is Regent Seven Seas - it is a completely different cruise experience when you move into the luxury category of cruising. I don't indulge all the time, only if the experience and value are extraordinary. This year Regent Seven Seas has upped the ante and now include absolutely everything in the package - the result is tremendous value coupled with an uncompromising experience. Patricia Ellington is Incredible Journey's Master Cruise Counselor and has a far reaching knowledge of all our preferred cruise lines. I invite you to view what makes Regent special on the video below, then if you are intrigued please open up the Voyage Collection for 2012/2013.
Celebrity Hotel Reviews

The celebrated and famous probably do more luxury travelling than most. Like it or not we're always interested in their opinion. Who wouldn't like to know what Chef Neil Perry (Of Rockpool fame) thinks of a hotel's food or how Marc Newson, who has designed everything from chairs to aircraft, reacts to an interior design? Not thrilled by Cowley Manor's wallpaper apparently. Our friends at Kiwi Collection have asked Newson, Perry and a series of other celebrity ambassadors to give the lowdown on a number of hotels in the impressive Kiwi portfolio. Their Ambassador Hotel Reviewers also include actors Rose Byrne and Oscar-nominated Naomi Watts, fashion designer Collette Dinnigan, writer Kathy Lette and artist Tom Maguire.
Read more...