Greetings!
Many times new clients ask me how travel agents make a living. Most new clients are shocked when I tell them that our suppliers pay us and thus we don't typically charge any fees.
Returning clients know Incredible Journey will beat out the main mass market competitors such as Costco and the Expedia/Orbitz online mega discounters. And IF these online agencies do get a better fare we can always price match.
The suppliers we use are purveyors of travel to specific destinations. Some of our contacts have been selling travel for up to 250 years - thus their relationships go deep within the country, their depth of knowledge is immense, and because they only specialize in certain regions they are the main source of travel to these countries.
What that means to Incredible Journey's clients is personalized vacations that are planned by knowledgeable agents in a manner that appears effortless to our customers. Plus the savings at times can appear to be absurd!
We recommend you contact us for all your travel plans, we even plan "incentive travel" for many of our business owners - we are professionals who work full time in the "Art of Travel" we can always assist or make recommendations so that you - our valued clients will get the best service, travel experience, and price for your travel needs.
In this Issue
It's Time to Get Hooked on Fiji!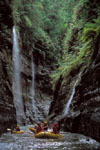 This past summer I went on an educational trip to the magical islands of Fiji. I have to admit I thought this a destination I could never sell because of the long flight (it is 1½ hours longer than a flight to Tahiti). But after taking the flight, and I was in coach class, I now can say it was quite an easy flight!
You leave late at night and arrive 2 days later (as you cross the international date line) at 5:30AM. If you are headed to an outer island you will arrive no later than say 11AM – there is no need to overnight in Nadi.
Now's the time to...

Have a travel question? Ask Endora!
Click here to view more unique journeys!
Ever dreamt of staying in an Over water bungalow, but know it is just way too expensive? Contact Joyce (jc@incrediblejourney.net) for one of the most affordable romantic destinations that is yet to be discovered; here you can stay for 1/2 the price of a Tahitian getaway!
Start reserving your Hawaii private beach front 2012 Summer home now.
River Cruises are still on sale for 2012 - savings of over 50%, plus kids travel free and free air promotions!
Sandals Resorts are offering up to 65% off - rated top luxury all inclusive by customers and those in the travel industry, take advantage of these savings if you can!
Getting married or know of someone who is? Why not put the honeymoon on a Gift Registry? Call Joyce, Pat, or Mike for more information.
Dear Endora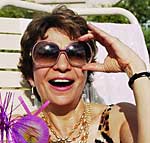 Dear Endora,
Can you tell me the difference between published air and bulk air? I am most concerned about cancellations made without insurance.
Beth – Oregon

Black Pepper Prawns

If you have never taken a river cruise I "highly" recommend putting this adventure on your to do list. Not only is the pace relaxed and intimate, you really get into the "heart" of the old world, since the rivers were the mode of commerce during the Roman Empire.
Here is another fabulous culinary experience which is typical when traveling the scenic waterways of Europe and destinations beyond...
Featured Property - The Tahaa Pearl Resort


This Luxurious beachfront resort nestled on 32 acres of the sunny Kohala Coast at Mauna Lani. An award-winning paradise, The Fairmont Orchid offers luxuriously appointed guestrooms and suites with private lanai.
All guests receive Complimentary Amenities including Flower Lei on arrival, Daily Local Newspaper and Complimentary Activities including Health Walks, Pool Aerobics, and Seaside Meditation.
Another Fabulous Dream Experience on SeaDream Yacht Club

I recently returned from an 8-day luxury yachting voyage onboard SeaDream II, visiting several small ports throughout the Caribbean. Having now cruised over 30 times on numerous cruise lines I can say unequivocally that this was one of the best cruises I've ever experienced. The atmosphere on a small ship is intimate and relaxed; the service is highly personalized. It's much different than sailing on a large cruise ship. I had fabulous travel partners for this incredible journey and the people we went with and those we met onboard ship, both among passengers and crew, were fantastic and made the voyage another truly memorable experience.
Read more...