Greetings!
It is common knowledge in the travel business that most consumers, about 70%, don't know what a travel agent can do for them. Daily I encounter travelers, who unbeknownst to them, are paying plenty more for air seats, hotel rooms, car rentals and tours.
As travel professionals please don't believe for one moment that our profession is dying and that the online internet companies like Expedia, Orbitz etc can provide consumers with better rates and service. It will behoove you to always contact a destination specialist for their professional help in planning that hard earned getaway.
A little humor in this topic is always good for a laugh, try clicking on this well watched video (over two million views) of this comical rendition of booking "cheap" seats! I am sure you will find it quite funny...
In this Issue
Egyptian Tour


This year I am seeing an increase in travel to exotic ports of call, and Egypt - the cradle of civilization, has always been high on most traveler's bucket list. The country is once again stable and all US tour operators are once again accepting reservations for travel to this intriguing land. In an attempt to fill space for last minute travel (the month of March only) this exceptional tour listed below is one of those "rare" extremely incredible values.
Now's the time to...

Book your 2011 cruises, there are amazing specials to be had! (contact pat@incrediblejourney.net for the promotional list)
Click here to view our Hot Deals to Hawaii, the Bahamas, Costa Rica, Fiji, and Mexico specials - pricing starts at just over $300 p/person including airfare from LAX/SFO
Have a travel question? Ask Endora!
Costa Rica is offering incredible travel values - how 'bout a wellness getaway, or a wildlife adventure - we can plan anything you desire to this incredible paradise.
It is not too late to start planning for Christmas (gee, can't believe I am saying that!), best rates go first...
Egypt is offering incredible savings for March and April travel, call for more information!
Sandals Resorts are offering up to 65% off - rated top luxury all inclusive by customers and those in the travel industry, take advantage of these savings if you can!
Getting married or know of someone who is? Why not put the honeymoon on a Gift Registry? Call Joyce, Pat, or Mike for more information.
Dear Endora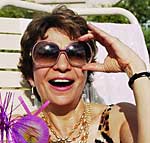 Dear Endora,
I will be visiting Hawaii for the first time and am trying to understand how large the islands are, I am used to the Caribbean Islands that are quite navigable. Please enlighten me!
Chris - Ohio
Sachertorte

The year was 1832, and the Austrian minister of foreign affairs, Prince Metternich, ordered his court's kitchen to create a special dessert for his high-ranking guests. But the head chef of his household was ill that day, so the task fell to his 16-year-old apprentice, Franz Sacher. Fortunately, the delicious chocolate cake he developed on the spot was a rousing success! Herr Sacher went on to become a famous confectioner. In 1876 his son Eduard opened the Hotel Sacher in Vienna, where the treat has been served to honored guests ever since.
Kayak Lanikai

One of the best ways to get wet and have some fun in the sun is to go kayaking in Hawaii, and one of my favorite places to kayak is at Lanikai beach on the beautiful east shore of Oahu. So many travelers to the islands underestimate the beauty the can be found on Oahu. The east and north shore in my opinion are always worthy of a visit as this is truly the Hawaii most visitors will want to experience when in the islands. Here is a short clip on kayaking at one of my favorite beaches on Oahu - Lani Kai Beach.
Hotel Royal Corin


Royal Corin Resort & Loto Spa has 54 rooms with finest finishes and such with modern designs implemented. The property offers 42 standard rooms plus 6 suites and 6 master suites. Every room has phones even in the bathrooms, plus mini bar, drinkable hot water system, flat panel LCD TV with cable channels and DVD player. Rooms include bathrobes, slippers, coffee/tea makers, mini bar and room safe that accommodates laptop computers.
8-Night Caribbean Yachting Adventure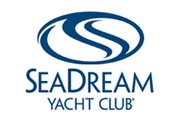 Join us in January in the Caribbean for an experience of a lifetime on SeaDream II
What a great holiday present for a special someone!
Here's your chance to witness the natural beauty of the Caribbean on a fabulous 7-day all-inclusive yachting adventure aboard SeaDream Yacht Club. It's like nothing else you've ever done before! Once you've experienced the unsurpassed service, luxury and privacy of a SeaDream yacht vacation to the Caribbean, you may never want to cruise on a big ship again!
Featured Property - Manele Bay Hotel

Perched atop dramatic, windswept red lava cliffs overlooking the brilliant sapphire sea, the Manele Bay Hotel blends the elegance of Kama'aina Hawaiian architecture with the romance of Mediterranean and Pacific design.
Featured Property