Greetings!
This year, 2011, has been a wonderfully successful year for Paul Gauguin Cruises.
Over the past six months, this legendary ship has introduced a number of savings and incentives, including offering 50% off standard cruise fares on all Tahiti and French Polynesia sailings, in addition to FREE roundtrip airfare from Los Angeles.
As Tahiti Specialists we have been fortunate to sail on this incredible ship and are thrilled to introduce three new sailings for 2012: a 20-night hotel-and-cruise journey to Australia, New Caledonia, Fiji, Tonga, Cook & Society Islands, departing January 23, 2012; the Australs & Society Islands cruise sailing to Rurutu, the "Island of Whales," at the height of whale-watching season departing September 1, 2012; and departing October 27 and November 20, 2012, The Gauguin sets sail not only to the Cook and Society Islands, with their unique cultures and striking views, but also to the remote isles of legendary Fiji and intriguing Tonga.
We encourage all of our clients who love the Polynesian culture to expand their horizons and set sail for French Polynesia and beyond...you won't be sorry and with the incredible savings that are being offered NOW is the time to take this journey of a lifetime!
Maururu,
Joyce Craddock and Patricia Ellington - Tiare Specialists (French Polynesia specialists)
In this Issue
Jamaica - Once You Go You Know


In order to best serve our clients, Incredible Journey agents participate in continual training related to the travel industry. This year alone I've completed 36 training modules, three of which were destination or product familiarization trips.
One of my favorite places to visit is Jamaica. The warm crystal clear waters and powdery white sand beaches are simply the best. Recently I was invited by the Jamaica Tourist Board (JTB) to visit this lovely jewel of an island. Did you know Jamaica's slogan is "Once you go, you'll know?" Below is my take on the destination and my recent experience.
Now's the time to...

Click here to view Tahiti specials
Have a travel question? Ask Endora!
Ever dreamt of staying in an Over water bungalow, but know it is just way too expensive? Contact Joyce (jc@incrediblejourney.net) for one of the most affordable romantic destinations that is yet to be discovered; here you can stay for ½ the price of a Tahitian getaway!
Start reserving your Hawaii private beach front 2012 Summer home now.
River Cruises are still on sale for 2012 - savings of over 50%, plus kids travel free and free air promotions!
Sandals Resorts are offering up to 65% off - rated top luxury all inclusive by customers and those in the travel industry, take advantage of these savings if you can!
Getting married or know of someone who is? Why not put the honeymoon on a Gift Registry? Call Joyce, Pat, or Mike for more information.
Dear Endora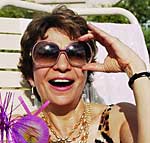 Dear Endora,
My mother said years ago she used to listen to a show called "Hawaii Calls," and this is how people used to have entertainment. Have you heard about this?
Sara - Texas
Viennese Crescent Cookies

A few years ago my sister, Pat Ellington, and I went on an Incredible Journey through, Austria. Throughout the trip each stop had a memorable edible which kept us anticipating more! Included is a recipe of one of our favorite indulgences - Viennese Crescent Cookies. Though intended to be shared with coffee or espresso these desserts can be enjoyed anytime or place!
Featured Property - The Fairmont Orchid


This Luxurious beachfront resort nestled on 32 acres of the sunny Kohala Coast at Mauna Lani. An award-winning paradise, The Fairmont Orchid offers luxuriously appointed guestrooms and suites with private lanai.
All guests receive Complimentary Amenities including Flower Lei on arrival, Daily Local Newspaper and Complimentary Activities including Health Walks, Pool Aerobics, and Seaside Meditation.
Why You Should Visit Hawaii - The Big Island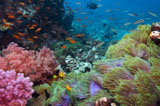 When asked what is my favorite island - it really is hard for me to say as each island is unique and has its own charm. However, I think the Big Island (Hawaii) is an island that offers more diversity, adventure, and romance than most.
This island is NOT built up - except on the Kohala Coast, where you will find some of the most gorgeous resorts in all of Hawaii. The adventures on the Big Island vary from seeing up close and personal the world's most active volcano Kilauea, to snorkeling at night with manta rays.
Read more...