Greetings!
How many times have we heard of those "last minute" specials for travel? Being a past auditor, I will from time to time check these last minute rates as compared to rates if reservations were made in advance - my analysis has showed that over 90% of the time travelers will benefit the most when they make their reservations in advance.
This year I have found that there was an increase in inquires regarding last minute travel specials, which can be attributed to the mass blitzes of advertising in the media. Just open the newspaper, watch TV or get online - you will see a litany of discounted travel ads proclaiming to have the best prices for various destinations. The call to action with these ads is for you to travel.
It is through these highly successful advertising campaigns that the travel companies are hoping you will succumb to their request to "travel."
It is our job as travel consultants to teach our clients how to travel smartly. I highly encourage everyone to try and book your travel arrangements in the future so as to get the best rates as well as securing the most desirable properties. It is everyone's goal in traveling to get the best value for each and every travel experience.
It is our goal to help you become a savvy traveler, experience the world the way you want to, and to get the best value for each getaway so as to save for your next Incredible Journey..
Joyce Craddock
In this Issue
8-Night Caribbean Yachting Adventure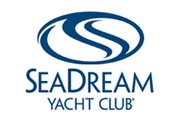 Join us in January in the Caribbean for an experience of a lifetime on SeaDream II
What a great holiday present for a special someone!
Here's your chance to witness the natural beauty of the Caribbean on a fabulous 7-day all-inclusive yachting adventure aboard SeaDream Yacht Club. It's like nothing else you've ever done before! Once you've experienced the unsurpassed service, luxury and privacy of a SeaDream yacht vacation to the Caribbean, you may never want to cruise on a big ship again!
Now's the time to...

Book your 2011 cruises, there are amazing specials to be had! (contact pat@incrediblejourney.net for the promotional list)
Click here to view our Hot Deals to Hawaii, the Bahamas, Costa Rica, Fiji, and Mexico specials - pricing starts at just over $300 p/person including airfare from LAX/SFO
Click here to view Tahiti specials
Have a travel question? Ask Endora!
Ever dreamt of staying in an Over water bungalow, but know it is just way too expensive? Contact Joyce (jc@incrediblejourney.net) for one of the most affordable romantic destinations that is yet to be discovered; here you can stay for ½ the price of a Tahitian getaway!
Start reserving your Hawaii private beach front 2011 Summer home now.
River Cruises are still on sale for 2010 and 2011 - savings of over 50%, plus kids travel free and free air promotions!
Sandals Resorts are offering up to 65% off - rated top luxury all inclusive by customers and those in the travel industry, take advantage of these savings if you can!
Getting married or know of someone who is? Why not put the honeymoon on a Gift Registry? Call Joyce, Pat, or Mike for more information.
Dear Endora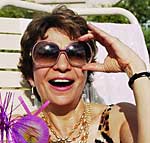 Dear Endora,
My mother said years ago she used to listen to a show called "Hawaii Calls," and this is how people used to have entertainment. Have you heard about this?
Sara - Texas
Jamaica - Once You Go You Know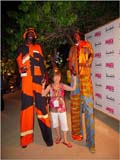 In order to best serve our clients, Incredible Journey agents participate in continual training related to the travel industry. This year alone I've completed 36 training modules, three of which were destination or product familiarization trips.
ROLO Pretzel Treats

Just in time for the holidays! I received this recipe from my sister who teaches water aerobics in San Jose. One of the ladies in the class brought some by and it was a huge hit. I am lucky to get the recipe so that maybe you can try it and give out to friends for the holidays!
Outrigger Reef on the Beach


Located on the silken sands of Oahu's world-famous crescent of coast, Outrigger Reef on the Beach offers an exceptional value for your next visit to Hawaii. The resort has just completed its extensive $110 million dollar re-creation, from top to bottom the "new" Outrigger Reef on the Beach will envelope each visitor with a Hawaiian experience of true genuine warmth and hospitality that define the aloha spirit throughout the deluxe, family-friendly accommodations. The oceanfront Waikiki Beach hotel places you in the heart of this world-class vacation destination. Shop the upscale boutiques and distinctive outlet stores along Kalakaua Avenue.
Insight to Oahu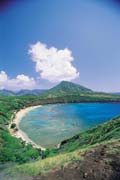 All too often travelers to Hawaii will skip going to Oahu as they equate Waikiki as being all there is to the "Gathering Island."
I always look forward to visiting Oahu. It is the one island I believe that has everything to offer all visitors: gorgeous natural attributes and unique activities, incredible nightlife and extreme shopping you won't find on any other island, world class dining experiences, a huge variety of accommodations that will cater to any travelers needs, and nonstop flights from many cities.
Read more...