Greetings!
Effective November 1, the Transportation Security Administration (TSA) requires passengers to provide complete Secure Flight passenger data when booking reservations so TSA can conduct watch list matching and approve airlines to issue a boarding pass.
To avoid unnecessary delays and prevent misidentifications, the TSA is advising passengers to provide complete Secure Flight data when booking airline travel, whether they have booked directly with the airline, a travel agent or an online booking site.
Secure Flight requires airlines to collect a passenger's full name (as it appears on government-issued ID), date of birth, gender and Redress Number (if applicable). By providing complete information, passengers can significantly decrease the likelihood of watch list misidentification, TSA says.
Secure Flight watch list matching takes a matter of seconds to complete, and providing this data enables passengers to print their boarding passes at home or at an airline kiosk, TSA notes.
The November 1 deadline marks the end of the year-long grace period for airlines to clear out their systems of older reservations made before Secure Flight requirements took effect in October 2009.
After November 1, 2010, Secure Flight will not conduct watch list matching or approve the issuance of a boarding pass by an airline if complete passenger data is not submitted, the TSA says.
Savvy airlines such as Lufthansa are reminding passengers of the deadline that applies to all international flights to and from the United States as well as to flights within the U.S., irrespective of when the booking was made. The TSA has a special section of advice for travel agents as well as tools available to communicate the new rules at www.TSA.gov.
Joyce Craddock
In this Issue
Kim's Corner


I found The Catamaran on Mission Bay to be an experience that awakens the senses, relaxes the body and soothes the soul. It is an exotic tropical paradise. I was surrounded by over one thousand unique types of eclectic plants and flowers, exotic birds, hundreds of varieties of palm trees, and thirty types of hibiscus. The rooms are spacious and range from garden views to ocean view suites.
Now's the time to...

Book your 2011 cruises, there are amazing specials to be had! (contact pat@incrediblejourney.net for the promotional list)
Click here to view our Hot Deals to Hawaii, the Bahamas, Costa Rica, Fiji, and Mexico specials - pricing starts at just over $300 p/person including airfare from LAX/SFO
Click here to view Tahiti specials
Have a travel question? Ask Endora!
Ever dreamt of staying in an Over water bungalow, but know it is just way too expensive? Contact Joyce (jc@incrediblejourney.net) for one of the most affordable romantic destinations that is yet to be discovered; here you can stay for ½ the price of a Tahitian getaway!
Start reserving your Hawaii private beach front 2011 Summer home now.
River Cruises are still on sale for 2010 and 2011 - savings of over 50%, plus kids travel free and free air promotions!
Sandals Resorts are offering up to 65% off - rated top luxury all inclusive by customers and those in the travel industry, take advantage of these savings if you can!
Getting married or know of someone who is? Why not put the honeymoon on a Gift Registry? Call Joyce, Pat, or Mike for more information.
Dear Endora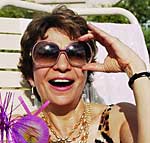 Dear Endora:
I am trying to plan a family vacation to Hawaii and have a limited budget. We are looking for a place to stay that will cater to kids of various ages, yet be affordable. Any suggestions?
UNPRECEDENTED SAVINGS!!!!

As a Tiare specialist I have traveled extensively throughout French Polynesia. I know all the islands well, and trust me when I say each is completely different. With the special below you will stay on either Moorea or Bora Bora in an over water bungalow for five nights, then visit one of the islands in the Tuamotus which are the atolls.
Hawaiian Sparerib Pupus - Recipe of the Month

Marinated spareribs are a favorite pupu or appetizer at many restaurants and family gatherings in Hawaii. These ribs take a bit of time to make but are super yummy!
Royal Hawaiian


A charming symbol of grandeur for over sixty years, the legendary "Pink Palace of the Pacific," built in 1927, is the landmark hotel on Waikiki Beach.
With its coral colored facade and serene gardens, the special ambiance of old Hawaii and gracious island hospitality can still be found here.
Opening right onto the sands of Waikiki Beach, paradise has been perfected at The Royal Hawaiian, with its unforgettable view of Diamond Head from its coveted position on the world's most famous beach. Located 20 minutes from Honolulu International Airport.
Ski Adventures Abound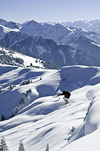 Skiing is often a rushed vacation. You race to the nearest peak, hope the snow is adequate and the food palatable, and fight the crowds for a day or two of action.
As someone who has skied a lot, my children were on a race team for 8 years, and we are a family of skiers, I suggest that you take a ski vacation to one of the world's best resorts.
We have taken trains to ski in Utah, planes to ski in Canada, taken rode trips to ski Wyoming, and have flown to Europe to ski Switzerland. Each and every trip was unique and different; each was an Incredible Journey for the entire family.
Read more...