Greetings!
With the travel industry taking a huge hit and businesses down sizing, shutting their doors, or being gobbled up with buyouts, we at Incredible Journey are just happily marching along - offering our clients exceptional service and value. It is our past clients who we would like to say THANK YOU to, as without you we would be struggling.
New to the agency is my long time friend, and travel buddy, Kim Giordano. Kim is a native San Diegan, and knows the ins and outs of renting private homes in such fabulous beach side settings of Coronado, Pacific Beach, Carlsbad and many other locales. She can help arrange day trips, fishing excursions (her husband is an avid fisherman), surf lessons, historical and ghostly encounters, museums etc. all of which make San Diego a destination not to be missed. (kim@incrediblejourney.net)
Mike Sanders just returned from a visit to Tahiti and is excited to tell everyone about the amazing values and offers this destination is providing for 2010. (mike@incrediblejourney.net)
Patricia, my sister and travel buddy, has been busy cruising the world and has also recently visited Tahiti's newest and grandest resort The Four Seasons Bora Bora. (pat@incrediblejourney.net)
I encourage you to contact your Incredible Journey team to help create a personalized and memorable vacation.
Thanks again for appreciating the hard work we put into each and every Incredible Journey!
Joyce Craddock
In this Issue
20 Tips: Dos & Don'ts for Leaf Peepers


1. DO get lost. Carry a good map (we like the detailed atlas and gazetteer series by DeLorme mapmakers in Yarmouth, Maine; 800-561-5105; delorme.com) and get a little lost. With 7,401 miles of unpaved roads just in Vermont, there's ample opportunity to find adventure.
2. DO observe proper foliage etiquette. Locals use the back roads to get from here to there as promptly as possible. If you're oohing and ahhing at five miles per hour, pull over when someone's behind you. And DO ask a landowner's permission before tramping into the fields.
Now's the time to...

Book your holiday cruises (contact pat@incrediblejourney.net for the promotional list)
Click here to view our Hot Deals to Hawaii, the Bahamas, Costa Rica, Fiji, and Mexico specials - pricing starts at just over $300 p/person including airfare from LAX/SFO
Click here to view Tahiti specials
Have a travel question? Ask Endora!
Ask how you can travel to South and Central America for nearly 1/2 the price of other destinations!
Start reserving your Hawaii private beach front 2011 Summer home now.
Fall is in the air, and boy do we have fabulous promos on River Cruises for 2010 and 2011 - savings of over 50%!
Sandals Resorts are offering up to 65% off - rated top luxury all inclusive by customers and those in the travel industry, take advantage of these savings if you can!
Getting married or know of someone who is? Why not put the honeymoon on a Gift Registry? Call Joyce for more information.
Dear Endora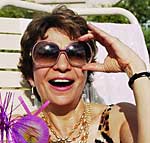 Dear Endora:
My husband and I are excited to be taking our four young grandchildren with us on a cruise to Alaska. Is there anything we should know before we leave on our trip?
Just Wondering
Zagat Cruise Lines Survey

Here are the results of Zagat's first Cruise Line survey covering 22 major cruise lines. (Published 24 NOV 09)
A Taste of Princess - Recipe of the Month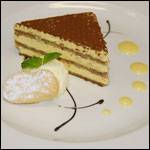 With Cinco de Mayo just around the corner many of us will be sipping on one of my favorite adult beverages - the Margarita. So below is a fun video on how to make a variation of this classic beverage, demonstrated by Mixologist Eben Freeman, of Tailor restaurant in New York City.
Little Grass Shack


Classic cottage with tropical gardens all around. Cool and comfortable home near the ocean on the sunny South Shore. Lushly landscaped with flower and fruit trees. Garden views and outdoor shower.
Across the road from beach right-of-way. A two minute walk to a wonderful swimming/snorkeling beach.
Bahia Resort on Mission Bay in Sunny San Diego

Bahia Resort on Mission Bay in Sunny San Diego is a paradise that offers an amazing value for vacationers and families looking for some fun in the sun. We are offering post-summer packages that will be available for travel dates after Labor Day.
Read more...