Greetings!
I don't know about you but I am tired of being nickel and dime to death by the airlines. This past week I flew with my daughter to NYC. On economical Southwest there is NO charge for two checked bags. But on United there is a fee for every checked bag, unless you fly business or first class. In fact, we met a lady in the airport who was traveling with her two little dogs who stated that the fee use to be $50 each way for each pooch but now the fee has increased to $150 p/way and for each pooch - so she now hides them and pays nothing!
I would rather take less luggage on vacation and shop while on vacation because if I need something I would rather spend the money on me than give it to the airlines.
While flying I was informed by a gentleman from Europe that the low cost carriers who fly in Europe now charge to use the bathroom. This is incredible to me - when will it end?
And now with the proposed merger with United and Continental what we are seeing is a consolidation of sorts between the mega airlines, which can only mean less competition resulting in higher fares for you and I.
When I first traveled on an airplane back in the early 1970's travelers use to get dressed for the "plane" as your vacation started once you boarded the aircraft. Air travel in the last 10 years has done a 180. Gone are the days when you were treated as a valued patron by the airlines - welcome now to the cattle call of travel.
However, I must say I have not flown all US carriers. The ones that I feel stand apart are Southwest and Virgin America.
For those with any thoughts you can email jc@incrediblejourney.net
In this Issue
Costa Rica, the Jewel of Central America


Known as Central America's jewel, Costa Rica is one of the best places to experience the tropics. It's mostly coastline, which means great surfing, beaches galore and a fabulous climate. The lush jungles are home to playful monkeys, languid sloths, crocodiles, countless lizards, poison-dart frogs and a mind-boggling assortment of exotic birds, insects and butterflies. The endangered sea turtles nest on both the Pacific and Caribbean coasts. The majestic cloud forests protect elusive birds and jungle cats.
Now's the time to...

Book your holiday cruises (contact pat@incrediblejourney.net for the promotional list)
Check out our secured group rates on 2010 cruises to Alaska, Baja and the Exotic Mexican Riviera!
Click here to view our Hot Deals to Hawaii, the Bahamas, Costa Rica, Fiji, and Mexico specials - pricing starts at just over $300 p/person including airfare from LAX/SFO
Click here to view Tahiti specials
Have a travel question? Ask Endora!
Ask how you can travel to South and Central America for nearly ½ the price of other destinations!
Start reserving your Hawaii private beach front Holiday home now.
Whale season IS here, call for Incredible savings to Maui!
Getting married or know of someone who is? Why not put the honeymoon on a Gift Registry? Call Joyce for more information.
Dear Endora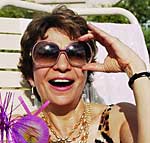 Dear Endora,
My friend is afraid of going to the Big Island because of Pele. What is Pele? Should we be afraid?
Fearful in Vancouver
Top Ten Reasons to Choose a Cruise Vacation

Wondering what to do to recharge your batteries? Think of cruising for your next vacation experience. According to the Cruise Line Industry Association, the top ten reasons to choose a cruise are
RECIPE - Margaritas!!!

With Cinco de Mayo just around the corner many of us will be sipping on one of my favorite adult beverages - the Margarita. So below is a fun video on how to make a variation of this classic beverage, demonstrated by Mixologist Eben Freeman, of Tailor restaurant in New York City.
Arenal Paraiso


Perfectly situated just in front of the glorious Arenal volcano, the Arenal Paraiso hotel is the ideal place to enjoy Costa Rica's real spirit of peace, nature and adventure. The hotel has a quiet and cozy atmosphere that blends to perfection with the powerful view of the volcano and the exuberant tropical gardens.
Welcome to the Gathering Island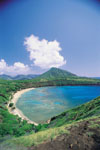 Do you know where the only royal palace on US soil is located? Welcome to Oahu, the home of the last Hawaiian Monarchy.
On your next trip to the islands be sure to plan to spend a few days in Oahu. Known as 'The Gathering Island," it is one of the smaller islands but has a larger population than all of the other Hawaiian Islands combined. There is something for everyone on Oahu - unbelievably beautiful beaches, incredible restaurants, great shopping, and many tourist attractions. It is because of this variety that Oahu has such great appeal. If you like the hustle and bustle of a big tourist city then head down to Waikiki or downtown Honolulu. If you are looking for a more relaxing atmosphere, Oahu has that also. Slip away to one of the small surf towns or serene beaches on the north shore or the windward side of the island.
Read more...