Greetings!
Updated SECURE FLIGHT Requirements - August 2009, it will be mandatory for passenger to provide full name, date of birth, and gender, as shown on their identification documentation (passport or government issued ID such as driver's license).
This information will be transmitted by the airline carriers to Transportation Security Administration. It is important that this information matches the name on the airline ticket.
This information will be required and should be presented at time of booking. Failure to provide it may cause delays in boarding and/or denied boarding, which could ultimately mean a fee assessed for changes to your ticket.
We encourage all our clients to review itineraries before paying in full so as to avoid any ticketing issues.
In this Issue
Snorkeling Fun on Kauai


Snorkeling is a fun activity that people of all ages can have fun doing. It does not take much skill to master and the best part of all is that it is free!
I know there are those who will be afraid to don a mask, but have no fear, they actually have little boogie boards with a viewing pane so you don't have to get your face wet!
The first thing to understand is that faces come in all shapes and so do masks. Unless you have snorkeled before with your own equipment I would suggest renting equipment when you get on island. If you do not have a proper fit you will have a miserable time snorkeling – guaranteed. There are many dive/surf shops island wide and at many of the resorts where you can rent equipment either by the day or week (weekly rates are discounted).
Now's the time to...

Check out our secured group rates on 2010 cruises to Alaska, Baja and the Exotic Mexican Riviera!
Click here to view Hawaii, the Bahamas, Costa Rica, Fiji, and Mexico specials
Click here to view Tahiti specials
Have a travel question? Ask Endora!
Central America and Europe are offering some of the best values now, call us and see how far your dollar will go in these international hot spots!
Start reserving your Hawaii private beach front summer home NOW, before space is all gone!
Whale season IS here, call for Incredible savings to Maui!
Getting married or know of someone who is? Why not put the honeymoon on a Gift Registry? Call Joyce for more information.
Dear Endora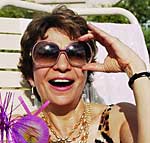 Dear Endora,
I would love to return to Hawaii but the air just seems so high - about 10 years ago I traveled for under $300 roundtrip from the west coast. Will there ever be any substantial discounts on air?
Discount air seeker
TIPS FOR THOSE TAKING TO THE HIGH SEAS

Alexandria, Va., Feb. 11, 2010 – With many cruise lines offering fantastic specials, there's no time like the present to discover why taking to the high seas was a favorite of more than 13.4 million people in 2009. Some of the most travel–wise people in the world, ASTA members (American Society of Travel Agents), know that booking a vacation should be as relaxing as the vacation itself.
Potato and Broccoli Soup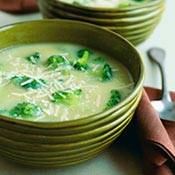 I just had a bumper crop of broccoli and thought this would be a quick and easy recipe to use before anything went to waste. Remember broccoli is one of the best vegetables we can eat as it is full of healthy nutrients our bodies need and require to stay in tip top performance. Enjoy!
Featured Property - Kona Village Resort (with video!)


All-inclusive resort that prides itself in the simple pleasure of Hawaii's natural beauty. This 82 acre oceanfront resort is nestled around lush lagoons and a beautiful sandy bay.
The resort consists of 125 hales (bungalows) that are surrounded by lush gardens, tropical lagoons, lava landscapes and sandy beaches. Built on the grounds of an ancient Hawaiian village, the modern bungalows reflect the styles of Polynesian cultures.
A Dream Experience on SeaDream

I recently returned from a 7-day luxury yachting voyage onboard SeaDream II, visiting several small ports throughout the Caribbean. Having now cruised over 30 times on numerous cruise lines I can say unequivocally that this was one of two best cruises I've ever experienced. I had a fabulous travel partner for the trip and the people we met aboard ship, both among passengers and crew, were fantastic and made the voyage truly special.
Read more...