Greetings!
Now that most airlines are charging for checked luggage it is important to note that if you check in online you can often save some money off these checked luggage fees.
And as many of you know that when you call the airlines you will now get dinged for booking your air travel with an agent. Unfortunately those with a complicated itinerary will have to use an agent, but if your itinerary is simple try going online and doing it yourself.
In other important news the TSI has mandated that ALL air tickets match your photo ID EXACTLY as it appears. So if you are traveling domestically and using a driver's license then your air ticket must match this ID and when traveling abroad your air ticket must match your passport.
Also, when traveling abroad your passport must be valid for 6 months after your return home, otherwise for most destinations traveled to your passport will be deemed invalid.
In this Issue
Spectacular Alaska!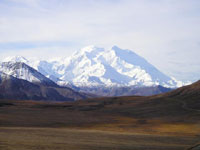 One of my all time favorite cruise destinations is Alaska, America's last frontier. You might wonder why I think this is such a great cruise destination. I enthusiastically have to say that Alaska is breathtakingly beautiful, and full of wondrous sights, plus this is a destination that will please everyone!
Now's the time to...

Check out our secured group rates on 2010 cruises to Alaska, Baja and the Exotic Mexican Riviera!
Click here to view Hawaii, the Bahamas, Costa Rica, Fiji, and Mexico specials
Click here to view Tahiti specials
Have a travel question? Ask Endora!
Central America and Europe are offering some of the best values now, call us and see how far your dollar will go in these international hot spots!
Be a kid again, celebrate your birthday at Disneyland and get in FREE!
Passion Play 2010, reserve now before it is too late. Check it out now.
Start reserving your Hawaii private beach front summer home NOW, before space is all gone!
Whale season will soon be here, call for Incredible savings to Maui!
Merry Monarch Hula festival on the Big Island, this is a sold out event call for more information.
Getting married or know of someone who is, why not put a honeymoon on a Gift Registry? Call Joyce for more information.
Dear Endora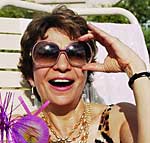 Endora,
My family and I are now considering staying in a privately owned vacation home. I have never done this before and want to understand how to insure this type of trip in case we have to cancel.
Elizabeth - Maine
Featured Property - La Casa Que Canta

Ingeniously designed, this custom crafted 24 all suite boutique hacienda styled hotel is bound to delight all senses. The hotel is perched above La Playa Ropa beach and was architecturally sculpted into the rock for ultimate privacy and views. Upon entering the lobby the view is so commanding that you will be taken aback for a moment just to gaze at the mesmerizing glittering endless ocean below. As you slowly come back to reality and you start to absorb the environment the surrounds you, you soon realize that each and every bit of the custom crafted Mexican furnishings, tropical foliage, perfectly placed decorations and architectural design has a purpose and theme.
Whale Watching Spectacular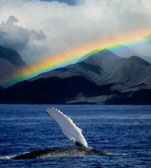 It is late in the year and soon all eyes in Hawaii will be on the lookout for the telltale signs that the humpback whales have returned. December marks that beginning of whale season and the humpbacks will be there by the thousands. Each December they migrate 3,000 miles from their summer home in Alaska to court, mate, and give birth in the region's warm waters.
Read more...