Greetings!
With so many cruise specials being offered this year and in 2010 the main question we receive most is, "Are these cruise deals to good to be true?"
Well these cruise deals are real, but you must include all port fees and taxes to get the true cruise price as the advertised price almost never include these reasonable but mandatory add ons.
Most prices you will see advertised are called Base prices. The cruise line makes up for the low starting price of the cruise by selling the basic product cheap and making their profit on the extra add ons (not to be confused with mandatory add ons).
Mandatory extras are not pocketed by the cruise lines and include tipping as well as port/immigration fees, which are collected by the various port and government agencies.
The "extra" add ons you can avoid to keep that super discounted cruise a true value include: gourmet dining "fee" based reservations; merchandise at the ship's boutique; alcohol; casinos; photographs; and finally shore excursions.
Remember for maximum choice and flexibility book early and take advantage of "early bird" discounts.
To attain the lowest prices wait for "last minute" discounts that typically appear 4 - 6 weeks prior to sailing.
Hope this helps to clarify some of the misconceptions relating to cruising!
In this Issue
Eco-cruising--an introduction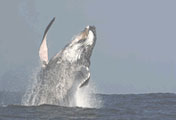 The popular image of cruising is a modern, mass market ship filled with literally thousands of people freighted from one familiar port-of-call to the next; not so eco-cruising. As the name implies, eco-cruising is all about the exploration of nature and the environment from the vantage point of the earth's oceans, seas and rivers. The expanding appeal of environmental tourism in general and eco-cruising in particular is evident in the great number of options a traveler now has to commune with the natural world from the bow of a ship.
Now's the time to...

Check out the great cruise rates we've secured for you for 2009 cruises to Alaska, Baja and the Exotic Mexican Riviera
GO ON A CRUISE - if you don't see something on our website ASK US, the prudent traveler will be able to get unprecedented savings for 2009 and 2010 sailings!
Click here to view Tahiti, Hawaii, the Bahamas and Mexico specials
Have a travel question? Ask Endora!
Click here to view more unique journeys!
Visit disappearing destinations - click here to read article.
With the economy all over the board this year, it is imperative that you check with us to see if a special is really that or just a hook to get you to call! We know what prices are, and should be - we will tell you the truth, whether it is music to your ears or not!
Europe is super hot savings are more than 30% over last year! Call Joyce Craddock for more information (888-729-6899)
Dear Endora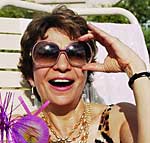 Dear Endora,
I am thinking of renting a private home for a month this year in Hawaii. Are homeowners offering any great values this year?
Looking for a deal
Kauai's Many Spectacular Beaches

The oldest of the Hawaiian Islands, Kauai - the Garden Isle, has some of the best beaches in the state. Every beach in Hawaii is affected by the different seasons so always use caution when exploring an unfamiliar area. The typical rule of thumb is that during the summer months the North shore is typically calm, whereas the South shore can have a bit more surf. The East shore and West shores are always unpredictable, so make sure you ask before you wander into the ocean.
Aunt Tom's Italian Coconut Cream Cake

I love looking for good recipes on Epicurious.com and came across what I think would be the perfect Mother's Day cake, if you like coconut!
I will be making this recipe for Mother's Day – would like to know what special recipe other's out there enjoy making for us mom's!
Featured Property


Named after the Hawaiian word "royalty." As a guest of the property you may expect nothing short of regal treatment from the attentive staff.
This four star condominium resort is situated on eight oceanfront acres on the widest stretch of world-famous Kaanapali Beach. Every residence is elegantly furnished, with fully-equipped kitchen, separate dining and living rooms, two full baths, two color televisions/VCR, central air conditioning and washer/dryer.
Glaciers and Lions

A few years back I wrote about places to see before they disappear. Recently I read a story spouting new "endangered" spots to see and have decided to include a few in this newsletter. There are a myriad of reasons why these places noted below are vanishing - and I hope there is some way we can save guard the habitat but only time will tell.
So for the avid traveler you might consider putting these on your "must see" list.
Read more...