Greetings!

Did you know people who live in the Western part of the United States, which encompasses Alaska, Arizona, California, Colorado, Hawaii, Idaho, Montana, Nevada, New Mexico, Oregon, Texas, Utah, Washington and Wyoming, on average travel more than those in other parts of America?

Even with the economic turmoil many of us face and the fear of what the future might hold, westerners are still planning on traveling in 2009. This encouraging news is due to the fact that folks in the west LOVE to travel, and believe it is their God given right so to speak, and nobody is going to take this privilege from them. As a native Californian I say, "Right on," I totally agree with this western sentiment.

For those of you out there who have wanderlust in your blood and plan to set aside time to travel in 2009 heed this advice - be cautious about the so called bargains many travel companies are touting as many have increased their prices to make up for the 55% plus savings offers. Case in point, when I went shopping this past week at Linens and Things liquidation sale I actually found better bargains at Macy's!

So, what must a savvy traveler do you ask?

I highly recommend contacting us, your favorite travel professional, just to get an unbiased and professional opinion - it costs absolutely nothing! I know many of you love to plan your own trips and get online to do so, but what will it hurt to email us your online quote in order to get a second opinion? We will be upfront and honest with you. You have absolutely nothing to lose and everything to gain.

Remember we see hundreds of specials daily, some are good, most are not. Our goal is to provide you, our valued clients, nothing less than an Incredible Journey each time you travel at the best possible price!
In this Issue
Answer the Call of the Wild


In the land of the midnight sun, you'll need every extra minute of daylight if you want to experience it all. From the awe-inspiring blue ice of a massive glacial field to the expansive grandeur of its wildlife and nature, everything in Alaska is bigger. Including the adventures. For the ultimate Alaska vacation, book a cruise tour - a combination of a cruise vacation and land tour.
Now's the time to...

Check out the great cruise rates we've secured for you for 2009 cruises to Alaska, Baja and the Exotic Mexican Riviera
Click here to view Tahiti, Hawaii, the Bahamas and Mexico specials
Involved with fundraisers or want to raise money for your alma mater? Ask how we can supply a cruise to auction at your next event.
Fresh back from Europe, River Cruising is the best value for all those wishing to explore Europe next year, contact Joyce (jc@incrediblejourney.net) for fabulous offers
Have a travel question? Ask Endora!
Click here to view more unique journeys!
Book your romantic Valentine's getaway to Paris the "City of lights" before these specials disappear
Whale watching on your mind? Reserve our fabulous beach front condos on Maui for a show of a lifetime featuring these graceful giants
Make it a simpler holiday season. Instead of individual gifts, give a family cruise as this year's holiday gift. Contact Pat, Master Cruise Counselor, pat@incrediblejourney.net to reserve your holiday cruise today.
If Tahiti is on your travel wish list, then we highly recommend you consider a cruise on the Paul Gauguin in 2009; the last year the ship will sail this itinerary. Contact pat@incrediblejourney.net today to reserve space for your cruise of a lifetime.
Dear Endora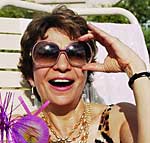 Dear Endora,
Why should I use a travel agent nowadays? Can't I get a better deal online myself?
C.K. - New Jersey
River Queen "Apfelstrudel"

Cruising the Moselle and Rhine rivers during the wine harvest was an Incredible Journey for my sister, Pat Ellington and I. Not only was the scenery breathtakingly gorgeous but, the food was scrumptiously delicious. While onboard the pastry chef had a cooking demonstration on making "Apfelstudel" which I would like to share with you.
Journey of a Butterfly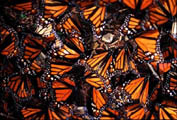 Want to see one of nature's most incredible migrations this spring? How about a trip to Mexico to welcome the arrival of some 200 million monarch butterflies in the months of February and March? The butterflies start arriving in November and will be all accounted for by springtime.
Featured Property


Originally a private beachfront estate, Halekulani has been accommodating discriminating travelers to Waikiki Beach since 1917.
Its tradition of gracious hospitality still prevails today at the same five acre beachfront setting, an oasis of luxury, fine cuisine and personalized service.
The luxury 456-room hotel links the elegance of the past with that of the present. More than 90 percent of the guest rooms face the Pacific, offering sweeping views of the beach and famed Diamond Head.
River Cruising - Is it worth a try?
Now that I have experienced river cruising I can say that it is a unique voyage which I found thoroughly enjoyable and very relaxing. Anyone interested in seeing cultural sights, and experiencing the essence of Europe in a relatively unhurried way would find river cruising to be the perfect choice of travel to the myriad of countries that boast river cruises.
Read more...