Esprit De Corps: Finding Time to Boost Morale
By Toni Kokaliares, Franklin County Children Services
Esprit De Corps.When I first ran across this term, (which is a swanky way of saying "morale"), it sounded to me like "spirit for the corpse". That certainly triggered a chuckle in me. Just how often do we supervisors feel like we're trying to give life to those who are "limp", "lifeless", or unwilling to be motivated? Not only are we responsible for our own morale, but there's the expectation too, that we keep staff morale, unit morale, and agency morale high so that ultimately we can achieve the goal of keeping children safe.
In looking at the word "Morale", what does it really mean? We utilize the word often in our agencies but do we truly understand its meaning? In looking at the definition in Wikipedia, "morale" is defined as "a term used to describe the capacity of people to maintain belief in an institution or a goal". Merriam Webster's definition includes "principles, teachings, or conduct. The mental and emotional condition of an individual or group with regard to the function or tasks at hand, and a sense of common purpose with respect to a group".
It does not matter which department we work in, the goal of keeping children safe remains the same. Where it becomes "tricky" is when our emotions come into play when completing the tasks for our common goal. Child welfare supervisors are often overwhelmed with policy implementation, keeping stats, assuring needs of families are met, ensuring staff needs are met, etc. The list can go on and on. You ask yourself: when in our work day do we have time to keep morale high-- especially in times of crisis, change, and daily activities? And the answer should be... in every second of our working moment.
Just think about it. How we conduct ourselves or handle different situations speaks volumes to our staff. We model what we hope to see in our staff! As supervisors, it's also important that we:
Recognize the factors that contribute to positive or negative morale

Anticipate when certain changes are likely to impact morale

Understand that different people are motivated by different things

Prepare ourselves to address morale issues with our staff

Believe that healthy and sustained morale is truly necessary to continually keeping children safe.
Recently I asked supervisors at our region what they do to maintain high morale within their units. Their responses included:
Try to make things fun at work

Do KUDOS at unit meetings

Celebrate staff birthdays and accomplishments

Utilize team building activities as a unit so they learn to depend on each other and build trust

Allow workers a safe place to vent and discuss shortcomings, while still holding them accountable

Use a reward system even for small things

Help the unit strive to be better but remind them too, that they're human

Encourage and model a positive outlook because "positive people create more positive people around them."
Additional resources available to assist with Morale building:
"The Energy Bus" by Jon Gordon
Ask a Supervisor
This segment is devoted to helping supervisors meet the challenges of the job. The questions will come from you, child welfare supervisors. If you have a challenge you'd like us to address, email us at supervisor@ihs-trainet.com.
Help! As a supervisor what can I do to keep the morale up in my unit? With all of the cuts and increasing workloads, my staff are burning out. Is there anything I can do to help motivate my staff?
Good question! As the supervisor and leader of your unit, you must figure out what motivates your staff to be productive and continue to do best practice in their work. Unfortunately, motivating people isn't as easy as yelling "Let's Go Team!" or "Keep Up The Good Work!" What motivates people is as different as the personalities of the workers in your unit. As the supervisor, you must figure out what works for each person and for the unit as a
Offered by supervisors around the state, here are some great tips to help boost unit morale:
New Webpage for Priority Training Opportunities: A User-Friendly "One-Stop Shop"
There is a new resource on the OCWTP website: a webpage that PCSA directors, administrators, supervisors, and workers can use to learn about training options for agency staff and foster caregivers. The Priority Training Opportunities web page can be accessed from the link located on the OCWTP homepage under "For Trainees"--or the quick link at the bottom of all OCWTP.com webpages.
The Priority Training Opportunities webpage lists OCWTP learning activities that address high-priority learning needs identified by the statewide CFSR/CPOE reviews and individual training needs assessments. The learning activities are offered through a variety of delivery methods (workshops, GAP sessions, learning labs, and coaching) and learning platforms (in the classroom, by computer, or on-the-job learning). And each of the learning activities has been designed to accommodate an appropriate level of learning for its intended audience-from the learner who knows very little on the topic to the learner who is looking to refine her skills.
The Priority Training Opportunities webpage is an easy-to-use and practical resource to help PCSAs identify OCWTP training options for their staff and caregivers. Save the above links to your online "Favorites" page, visit them often, and refer them to agency members who make training decisions.
For questions, comments, or recommendations regarding the Priority Training Opportunities webpage, please contact Leslie Ahmadi (lahmadi@ihs-trainet.com) or Kelli Hughes (knhughes@ihs-trainet.com).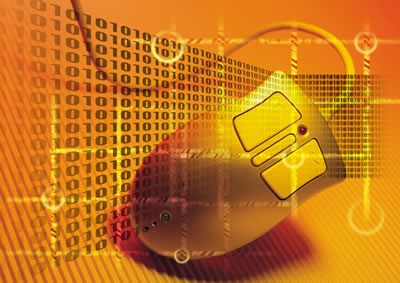 View Caseworker Training Activities in E-track
E-track allows you to see what training and learning activities your staff have completed and what activities they are registered to participate in. The OCWTP website has detailed instructions for completing this process. Using the instructions provided on the website, you can find out how to see what training your staff have completed and what training your staff are registered to attend. The training videos are less than 3 minutes in length (or, if you prefer, there are desk references showing the screens you'll see and what to click to access this information).
Visit the link below to learn how you can track your staff's attendance at past training activities and their planned attendance at future trainings.
http://www.ocwtp.net/E-Track/StfTrng.html#Section7
To receive this newsletter quarterly, click here:
Other Ways the OCWTP is Working for You...
We are seeking your input about the supervisor newsletter and other OCWTP learning activities. Please take a moment to give us your feedback. The information will be used to tailor the newsletter to best meet your needs and to help OCWTP plan supervisor learning activities.
Please click
here
to take a brief survey.
Caseworker Sustainability: Why do They Stay?
By Christine Cross, Ph.D., NCORTC
The retention rate for child protective caseworkers is low; their average length of stay in the field is only two years. Do you ever wonder why caseworkers are leaving our agencies at such alarming rates?
Recently, while conducting research on this issue, I asked several tenured caseworkers (i.e., those who have worked in child protective services for at least 10 years) two questions:
What are the motivating factors that assisted in your decision to remain in child protective services?

What relationship, if any, did training have on your sustainability?
From their responses, three important themes emerged. Caseworkers stay because they:
Have supportive supervisors

Have supportive coworkers

Feel they are making a difference in the lives of children and families
Supportive Supervisors
Supervisors assist in caseworker retention by creating a comfortable and supportive work environment. Interviewed caseworkers articulated how important it was to them to have a supportive supervisor, especially when they were new to the job. They felt supported when their supervisors taught them how to do the work and when they went out on visits with the new caseworkers. The caseworkers also found support during meetings with their supervisor, and how the supervisor communicated with them. Supervisors who demonstrated empathy, offered praise to caseworkers for the hard work they did, encouraged caseworkers to apply what they learned in training to the job, and motivated the caseworkers to perform well, helped create a solid foundation for the caseworkers.
Supportive Coworkers
Especially for new caseworkers, having supportive coworkers is invaluable. Skilled and competent coworkers who are available to mentor and provide guidance help new caseworkers feel more confident, better prepared, and supported.
The interviewed caseworkers valued Caseworker Core training and found it particularly helpful when coworkers helped them process what they had learned and practice applying their new knowledge and skills on the job. They did not feel threatened about making a mistake because they had the support and reassurance of their peers.
Making a Difference in the Lives of Children and Families
Caseworkers also value their relationship with the children and families on their caseloads. Many of the interviewees stated that casework was not what they envisioned the job would be. There were some who considered leaving the job, but once they got involved in a case, they become concerned about the children and family and felt a commitment to them. They'd "plan" to leave once the case was closed. However, as soon as they were assigned a new case, the pattern of concern and commitment continued. As mentioned earlier, all the interviewed caseworkers have now been in their jobs for at least ten years.
My research confirms that Ohio PCSAs and the OCWTP have been doing some things right, however additional steps can be taken to support caseworker retention. Supervisor training on supportive supervision may be one key to promoting caseworker sustainability. Also, structuring units so new caseworkers are assigned to seasoned caseworkers for mentoring and guidance may help new caseworkers more easily adjust to the job.
The Forum is now being delivered to the email inbox of over 700 public child welfare supervisors in the State of Ohio.
Check out our web page!
The Supervisor Station is a new web page on the OCWTP website designed for Supervisors. This webpage provides visitors with a variety of OCWTP supervisor resources all in one place. You can access supervisor training schedules, back issues of the newsletter, and a variety of other resources with just one click (or two). Visit www.ocwtp.com and click on Supervisor Station under the section for trainees or go there directly by entering http://www.ocwtp.net/Supervisors.html in your web browser. We can't wait to hear what you think!