Alumni Engagement
The OCWTP Alumni Engagement Committee is currently creating a statewide calendar of events for foster care alumni (persons 18-23 years old). If you facilitate any learning activities that include content that targets this population or involves their in-class participation (i.e. panel member, guest speaker, etc.), please contact Charlotte Osterman at
costerman@ihs-trainet.com

.
ICWA Online Training
This web-based training, developed by the National Indian Child Welfare Association (NICWA), presents key provisions of ICWA in comprehensive, non-legal language. Trainers who use this content in their workshops and who are interested in enhancing their knowledge about ICWA may sign up for the course by contacting Liz Noe at lnoe@ihs-trainet.com.
Bridgline Call Series for Trainers
The OCWTP continues to offer opportunities for trainers to share experiences and ideas over lunch via our toll free Bridgeline - 1-866-305-2467, enter pin 148-032. On August 2, 2011 and re­peated on August 11, 2011 from 12:15 to 12:45 pm, the Bridgeline discussion will focus on how to facilitate Guided Application and Practice (GAP) sessions. Carol Cockrill and Jim Still-Pepper will be our co-facilitators.
TRAINING OF TRAINERS (Columbus, OH)
Presentation Skills

October 11-13, 2011

Curriculum Development

November 2-3, 2011

So You Want to be a Trainer

November 16, 2011

Transfer of Learning

October 28, 2011

PowerPoint

December 14, 2011

Culture and Diversity

January 12-13 and

January 23-24, 2012 (four-day)
To register - contact Debra Sparrow at dsparrow@ihs-trainet.com or 614-251-6000
NEORTC - Summit County (Akron, OH)
| | |
| --- | --- |
| Curriculum Development | August 16-17, 2011 |
| Transfer of Learning | October 28, 2011 |
To register - contact Luba Shirley
lshirley@summitkids.org or 330-379-1982
Field Experience For Trainers Of Specialized And Related Workshops
The Ohio Child Welfare Training Program is committed to providing child welfare staff with the most knowledgeable and skilled trainers. The Ohio Department of Job and Family Services' current contract with the Institute for Human Services requires that we assist you with obtaining current exposure to the field of child welfare, if you have been out of child welfare practice for three years or more. If you do not have recent experience, you will need to participate in a field activity opportunity with a public child welfare agency. Click on the link for further information. Link: www.ocwtp.net/PDFs/Trainer Resources/S&RTrnrLtr021011.pdf
To download the Field Experience Form:
You will need to click on the link and select SAVE rather than OPEN. Please note: If the unlock pop-up screen appears, click CANCEL and immediately SAVE to your local computer. After saving the form to your local computer, complete the form. Once you have completed the form and re-saved it, simply email it back to loijean@aol.com as an attachment.
www.ocwtp.net/PDFs/Trainer Resources/FieldExperienceForm.docx

Congratulations to Marcus Miller!
On his retirement from the Akron Police Department after 30 years of service. Marcus is one of our OCWTP trainers.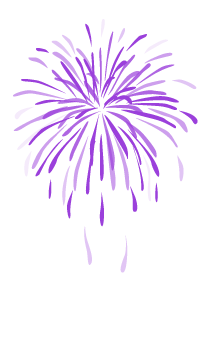 Trainer Resources
Trainer Reminder: Located on the OCWTP website is great information regarding Evidence Based Practice. Check out the updated EBP Web Resources for great information. http://www.ocwtp.net/EBP.html
Contact Information
Debra Sparrow
Institute for Human Services