If you have been an active member of HARC for at least one year, HARC would be proud to offer you a follow-up session with our Speech-Language Pathologists. These sessions are ongoing at HARC throughout the year.
The purpose of the session is two-fold: 1) to give HARC the opportunity to touch base with caregivers, and participants about the participant's language process to date, and 2) to discuss the current or future needs that HARC may be able to assist you with.
The sessions typically last 2-3 hours and include an interview, testing, and discussion.
We will be contacting you soon after your HARC anniversary date.
Thank you for participating in these valuable sessions!
New Caregiver Training dates
Fall schedule and times

Monday,

September 17

-- 9:30 a.m. to 1 p.m.
Monday,

November 12

-- 9:30 a.m. to 1 p.m.
Aphasia Boot Camp is on
Reserve a spot because there are only a few left
If you know of a participant who is interested in attending HARC's Aphasia Boot Camp, an intensive language therapy program, we still have a few spaces open. The two-week program will last two weeks in July -- from

July 16-19

and

July 23-26

-- and costs $300. Please see or call Veronica at HARC at 713-781-7100.

For your suggestions, a box
Tell us what you think and drop it in!
Look for our new Suggestion Box, which will be a way for caregivers, volunteers, and visitors to offer any comments or tips for the benefit of HARC. It's still in the works and should be making its debut soon, so when it does, drop us a line!
Have you taken the survey?
Caregivers encouraged to give their feedback on resources
To better serve our participants and caregivers, HARC is surveying caregivers to find out which services they'd like more information about. The possible services cover a wide range, from estate planning to transportation to medical equipment. Sherin Matthew, a HARC spring intern who will continue on during the summer as a volunteer, is administering the surveys. She is contacting caregivers either by phone, e-mail or in person at HARC.

The feedback we have received so far has been truly helpful and valuable, and w

e'd appreciate the input of all our caregivers, so if Sherin contacts you, we hope you can make yourselves available.

Thank you all for your participation!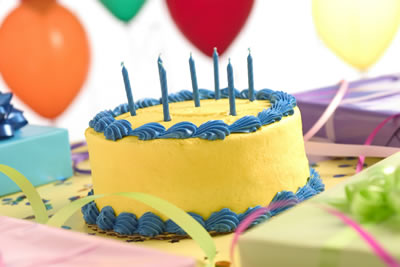 On a personal note
This month's birthdays
Hugs and Happy Birthday wishes to all of the following HARC family members:
Geoffrey Woolley ... May 16
Doris Spengler ... May 21
If you know of an upcoming birthday and think there is a possibility we may not be aware of it, please add it to the birthday sheet found on the bulletin board.
Thank you to our spring volunteers!
The spring college semester has ended, and unfortunately, some of our student volunteers from the University of Houston will not be returning for the summer or fall. We'd like to thank the following volunteers for their generous help at HARC and wish them much success in their future endeavors: Johanna Rivera, Yadai Arlaneda, Kelly Dickie, Emily Hutchins, and Angela Crutch.
Mark your calendars
Upcoming HARC closures
MAY -- HARC will be closed for programs for the last two weeks of May, from May 21 to June 1. Programs will resume on Tuesday, June 5.
JUNE -- Regular programs will not be in session almost all of July - from

July 2-27

-- because of Aphasia Boot Camp at HARC. If you are not taking part in Boot Camp, we will see you the last week of July. The last June program day before Boot Camp is Thursday, June 28, and the first program day after Boot Camp is Tuesday, July 31.
New Caregiver Meeting Dates
Caregivers will now meet on the

1st and 3rd Tuesdays of each month

. Updated Caregiver Calendars on the bulletin board reflect the change, and e-mails will be sent out at the end of May to each of you as a reminder.
HARC at the park was a hit!
Our outing to Minute Maid park on Wednesday, May 2, was lots of fun, and the fact that the Astros won against the New York Mets made it all the more sweeter! If you weren't able to make it this time, and if you did and want to double the fun, please join us at the next game on

June 20

at 1 p.m., and guests are welcome, so bring a baseball buddy, too! Tickets are free and a sign-up sheet is at HARC.
Program changes
We're trying them on for size for now
If you haven't noticed by now, HARC has made some new and exciting changes to the program schedule, and we're experimenting for the time being until the end of August to see what best fits and how well our participants enjoy and respond to the changes. We will have a new finalized fall program schedule after Labor Day.
Have something you want to share?
We'd love to highlight anything you'd want to share, whether it's a good book, a tasty recipe, a tip for a simple home activity -- or pretty much anything else you thing might be fun, useful or interesting! Send your ideas to Veronica at veronica@harctx.org. Thank you!