Houston Aphasia Recovery Center
3701 Briarpark Drive, Suite 310
Houston, Texas 77042

e-mail harc@harctx.org
phone 713-781-7100
fax 713-781-7105
Career at NASA
By: Winston Goodrich PhD.
Winston Goodrich worked at NASA for 37 years.
He went to the University of Texas for his PhD is aerospace engineering.
He worked in Canada and many countries in Europe and Moscow.
Winston helped design several shuttles. He also helped build the rocket that took the first man to the moon.
First HARC Hero Award presented to Scot Ison at City Hall
The First HARC Hero
By: Ruth Kamba & Michael LeBourgeois
Scot Ison, son of one of our participants, was presented with the first HARC Hero Award. This Certificate of Appreciation was presented by ACT (Aphasia Community Taskforce).
Scot is a commercial real estate broker who generously donated his time and talents in locating not only our first HARC location, but our new more spacious home as well.
HARC at the Park
By: Michael LeBourgeois
Melissa Irvin, Michael Le Bourgeois and Stephanie Schmadeke
HARC would like to thank the Houston Astros and their Community Affairs Office for our ticket donations for 2 home games. Many participants, staff, and volunteers enjoyed both games at Minute Maid Park, including the food and refreshments.
Doug Goodrich, Winston Goodrich, Randy and Debbie Gunter & Michael LeBourgeois
On May 14 the Astros lost to the Mets after the Astros' Carlos Lee earned his 2000th hit.
Again on Saturday, June 11, 2011 we watched a close game when the Astros lost to the Atlanta Braves in 10 innings at 1-4. Our Participants, Volunteers, and Staff spent time together enjoying the games, the teams, the food and drinks.
Blair and Rita Justice enjoying the game. ( Founders of HARC)
Doris' Vacation
By Ruth Kamba and Cheryl Adamson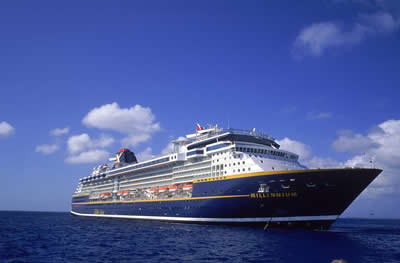 The Caribbean Islands, what a cruise!
Doris and Rick Spengler spent fourteen days on a ship, named Grand Princess, stopping at Aruba, Cuacao, Grenada, Barabados,
Doris and Rick Spengler
St. Vincent, St. Kitts, St. Thomas, Santo Domingo and Princess Cays. There were 3,000 customers to tend to keeping 1,000 staff members on their toes.
The Spenglers went on a cruise with their friends Kelly, Timmy and Joe and Pat Batton. The group decided to take four side trips to Aruba, Grenada, Cuacao and Santo Domingo. Sightseeing, trying restaurants and shopping was the order of the day. At sea, the group relaxed, met new people, ate food (24/7) if they wished. They had a Lobster Night and they tried many new drinks.
Dress code was usually casual for dinner except one evening was formal. After dinner, the entertainment varied. There was dancing, show reviews, comic acts or they could just have a quiet evening.
Everyone should try this once in their life!
Winston's Wine Corner
By participant Winston Goodrich
Winston Suggests:
Red Wine Good with salty snacks
Red Wine Good with everything
Red Wine Good with Pork or Lamb
HARC's New Building
Written by: Michael LeBourgeois, Cheryl Adamson & Ruth Kamba
Our first day in our new building was on July 12, 2011. Before that day, a lot of work was done
to get our building ready. Workers, staff, and volunteers helped all of us see our finished space. Our new offices are spectacular! We enjoy having space to breathe, have fun, exercise, discuss news, tell jokes, play games and work on the computers.
Food for Thought
All recipes tried and rated by the HARC family
Guacamole Dip
By Cheryl Adamson and Pat Stalsby
Ingredients:
1 large ripe avocado, peeled
¼ cup plain yogurt
2 tbsp picante sauce or salsa
1 tbsp finely chopped onion
1/8 tsp salt
2-3 drops hot pepper sauce, optional
Tortilla chips
Directions:
In a small bowl, mash avocado until smooth. Stir in yogurt, picante sauce, onion, salt and hot pepper sauce if desired. Cover and refrigerate until
serving. Serve with tortilla chips. Yield: 2 servings (3/4 cup).
Our Food Critic John McDowell says:
"The dip was excellent. It was delicious, spicy and cold. Avocados are good for you and rich in Omega 3"
Welcome to Our New Participants
Paul Maharaj
Paul has a wife, Penny and a daughter
He was born in Trinidad and his job was in computer management
John McDowell
John's job was at Crown Petroleum.
His hobbies are flying, eating and eating some more!
Joyce Collins
Joyce is a homemaker.
Her husband, Jay was a veterinarian.
She has one daughter, Karen who is a writer.
Ricky Clark
His dog's name is "Gigi"
Ricky enjoys music
Before coming to HARC Ricky was a supervisor at an investment company.
Pat Brockman
Pat has a brother named Larry and sister-in-law named Laurie
Pat's job was a pipe inspector at a chemical plant
He likes sports, motorcycles and games
Mike Buczkowski
He is from New York
His wife's name is Jill and he has four children
He worked as a quality manager
Loves sports
Gail Ford
She was head cook at a Mexican food restaurant
She loves to sing
____________________________________________________________
Our newsletter group meets weekly at HARC and consists of the following participants: Cheryl Adamson, Ruth Kamba, Pat Stalsby, Winston Goodrich, Micheal LeBourgeois, John McDowell and Joseph Nealy
BRAVO!