PREACHING SCHEDULE
Sunday, July 1
8:30 & 11:00 a.m.
Dr. Ligon Duncan
"Living Life in Light of Jesus' Return: A Call to Sexual Purity"
1 Thessalonians 4:3-8
6:00 p.m.
Dr. Ligon Duncan "For the Lord's Renown!"
Psalm 135
Wednesday, July 4
All Wednesday activities are cancelled.
--------------------------------
Communion Sunday,
July 8
8:30 & 11:00 a.m.
Dr. Ligon Duncan
"Living Life in Light of Jesus' Return: A Call to Brotherly Love and Neighborly Witness"
1 Thessalonians 4:9-12
6:00 p.m.
Dr. Ligon Duncan "Relentless, Consistent, Everlasting, Committed Love" Psalm 136
Wednesday, July 11
The Reverend Mr. Josh Rieger
In Sympathy
Our prayers and loving sympathy go to John Buchanan in the loss of his brother, to Gina Rieger in the loss of her father, to Joe Wilkins in the loss of his mother, to Barry Vickery in the loss of his mother, to David Bowling in the loss of his nephew, and to Walker Dowell in the loss of his grandfather.
Worship Greeters
Sunday, July 1
After 8:30 a.m.
David and Rebecca Cleland
Harry and Nan Fulcher
After 11:00 a.m.
Mark and Rhonda Baird
---------------------------------
Worship Greeters
Sunday, July 8
After 8:30 a.m.
Jim and Betty Moore
Mark and Shirley Windham
After 11:00 a.m.
Josh and Gina Rieger
Pray for One Another
Friday
Mr. Christopher Thomas Williams
Saturday
Mr. and Mrs. Henry C. (Ann) Williams II
Sunday
Miss Jessica E. Williams
Monday
Miss Kelly M. Williams
Tuesday
Mrs. Leslie (Gwen) Williams
Wednesday
Mr. and Mrs. Patrick (Anna) Williams
Thursday
Mr. Warren Carl Williams
3s Churchtime Helpers
Sunday, July 1
Ben and Jennifer Skipper
Rob and Tina Oates
--------------------------------
Sunday, July 8
Matt and Cassie Graves
Sharkey and Paige Burke
Senior High Insight
Sunday, July 1
at 7:30 p.m.
Burney Threadgill -
4205 North Honeysuckle Lane
----------------------------------
Sunday, July 8
at 7:30 p.m.
Caroline Cotten -
2202 Culleywood Road
Welcome to Our World
Lois Elizabeth Harbarger
born June 1, 2012
to Claude and Rachel Harbarger
of Augusta, GA
Grandparents:
Claude and Karis Harbarger
Jack Taylor Richardson
born June 13, 2012
to Breck and Laura Richardson
of Kosciusko, MS
Grandparents:
Claude and Karis Harbarger
Pastor's Perspective
It's summer. And that means good reading time. So I want to encourage you to read good books this summer (and to make it a habit all year 'round!). I've admitted to you before that I love great introductions to books. Some people skip over them, but I pour over them.
One of my absolute favorites is Neil Postman's introduction to his justly famous book Amusing Ourselves to Death.
Says Postman: "We were keeping our eye on 1984. When the year came and the prophecy didn't, thoughtful Americans sang softly in praise of themselves. The roots of liberal democracy had held. Wherever else the terror had happened, we, at least, had not been visited by Orwellian nightmares.
"But we had forgotten that alongside Orwell's dark vision [in his book 1984], there was another - slightly older, slightly less well known, equally chilling: Aldous Huxley's Brave New World. Contrary to common belief even among the educated, Huxley and Orwell did not prophesy the same thing.
"Orwell warns that we will be overcome by an externally imposed oppression. But in Huxley's vision, no Big Brother is required to deprive people of their autonomy, maturity and history. As he saw it, people will come to love their oppression, to adore the technologies that undo their capacities to think.
"What Orwell feared were those who would ban books. What Huxley feared was that there would be no reason to ban a book, for there would be no one who wanted to read one.
"Orwell feared those who would deprive us of information. Huxley feared those who would give us so much that we would be reduced to passivity and egoism.
"Orwell feared that the truth would be concealed from us. Huxley feared the truth would be drowned in a sea of irrelevance.
"Orwell feared we would become a captive culture. Huxley feared we would become a trivial culture, preoccupied with some equivalent of the feelies,..., and the centrifugal bumblepuppy.
"As Huxley remarked in Brave New World Revisited, the civil libertarians and rationalists who are ever on the alert to oppose tyranny 'failed to take into account man's almost infinite appetite for distractions.' "In 1984, Huxley added, people are controlled by inflicting pain. In Brave New World, they are controlled by inflicting pleasure. "In short, Orwell feared that what we hate will ruin us. Huxley feared that what we love will ruin us.
"This book is about the possibility that Huxley, not Orwell, was right."
And if that hasn't whet your appetite, let me enlist Charles Spurgeon to assist me in urging the call to read. He is meditating on 2 Timothy 4:13 where Paul asks Timothy, among other things, to "bring the books." Spurgeon says: "He is inspired, and yet he wants books! He has been preaching at least for thirty years, and yet he wants books! He had seen the Lord, and yet he wants books! He had had a wider experience than most men, and yet he wants books! He had been caught up into the third heaven, and had heard things which it was unlawful for a men to utter, yet he wants books! He had written the major part of the New Testament, and yet he wants books! Brethren, You need to read. Renounce as much as you will all light literature, but study as much as possible sound theological works, especially the [Puritan] writers, and expositions of the Bible. We are quite persuaded that the very best way for you to be spending your leisure, is to be either reading or praying. You may get much instruction from books which afterwards you may use as a true weapon in your Lord and Master's service. Paul cries, 'Bring the books'-join in the cry."
Your friend,

Ligon Duncan
NCC SUPER STARS FOR CHRIST
11th ANNIVERSARY AT FPC
The Neighborhood Christian Center's Summer Enrichment Programs are back in the Study Center this summer celebrating their 11th Anniversary at First Presbyterian!
Over 100 inner-city children in Kindergarten-5th grades will experience five weeks of spiritual, academic, arts, and athletic enrichment through the Super Stars for Christ and NCC Prep programs. Another 32 students from the 6-12th grades will enjoy Hearts for Arts, a two-week performing arts camp for at-risk youth. And 19 students are in our new program for middle and high school students called The Exceptional Leadership Program.
Daily devotions presented by the FPC staff launch each day's activities,
Dr. Ligon Duncan gives the daily devotional to children participating in NCC's Super Stars for Christ summer enrichment program.
followed by breakfast, academic instruction, lunch and an afternoon filled with a host of classes in art, music, P.E., and life-skills training. With the help of FPC, certified teachers, and warm-hearted volunteers, NCC's Summer Enrichment Programs will be helping many to achieve their goals and use their God-given gifts.
The students, teachers and volunteers for Summer Super Stars and NCC Prep invite you to visit their programs anytime. There is always a need for volunteers to help with tutoring and other daily activities. Come learn about the programs, hear testimonies and
music performances from our students! Classes meet Monday-Thursday, 10:00 a.m.-1:00 p.m., and every Friday students are treated to exciting field trips. To visit classes (a guaranteed blessing!), enter the Study Center at the entrance on Belhaven Street, turn left and go up to the third floor. NCC's summer programs began June 11 and end July 13 with a special performance in the gym that is open to the public. If you would like to learn more about the Neighborhood Christian Center's ministry outreach at FPC, visit the information table near the vending machines on the bottom floor of the Study Center, contact Johnnie Bruce at 601-613-6202 or to visit their website click here.
WEEKLY MISSIONARY
Please remember in your prayers...
Stanley & Donna Armes- serving as educators with Mission to the World in South Africa. In transition in their service from teachers at the Bible Institute Easter Cape, Stanley and Donna have been assigned to develop and implement an ongoing marriage seminar for South Africans living in and around Port Elizabeth. The goal of this special project is to aid the church and reach out to their community who have both contributed to the overwhelmingly high divorce rate in Port Elizabeth (>70%). Stan and Donna have three adult children and have been serving in South Africa since 1999.
Prayer / Praise Requests:
* Pray for wisdom as they seek for bookings and invitations to host their marriage seminar.
* Pray for the preparation and translation of the material and Bible lessons into the tribal languages for use during the seminars.
Report from the Session
by John Crawford, Clerk
The regular Session meeting was held on Monday, June 11, 2012, at 7:00 p.m. in the Music Suite, Westminster Hall.
INTRODUCTION OF GUEST:
* Mr. Wiley Lowry, Pastoral Care Intern, reported on his activities; Mr. Ralph Kelley, Executive Minister, designee, was introduced to the Session; and Mr. Sean Morris attended to observe Session proceedings.
APPROVAL OF MINUTES:
* The minutes of the Session meeting held on Monday, May 14, 2012, at 7:00 p.m. and the minutes of the Session meeting held on Sunday, June 3, 2012, at 5:15 p.m. were approved.
OUTREACH:
MNA: Trinity Family Ministries, an agency of Scott and Katie Moore, is approved for support.
MTW: Carrie Jussely is approved for monthly support for her two-year ministry with MTW China;
* China's Reformed Churches and Presbyterian Conference (Bruce Baugus) are approved for a one-time gift;
* Adrianne Penny and Farris Antoon are approved as additions to the short-term trip to Odessa, Ukraine, July 13-21, 2012.
PASTORAL CARE:
* Shepherding (Marriage, Fellowship):
A marriage is approved to take place on October 20, 2012 in the Sanctuary.
MANAGEMENT COMMITTEE:
* The "FPC Policy on Announcements and Solicitations by Supported Ministries" is approved;
* Rev. Josh Rieger will continue to serve as Minister of Administration through the end of July, 2012, to assist in a transition to the new Executive Minister, and Josh will then serve in the capacity as Interim Minister of Outreach until the end of October, 2012;
* The Session authorized employment of Mere LLC to assist David Day, Director of Communications, in completing the website and for the Chairman of the Management Committee and the Clerk of the Session to negotiate and execute a contract for such services;
* A congregational meeting is called immediately following the 11:00 service on July 15, 2012, for the purpose of electing Dr. James M. Baird as Pastor Emeritus in order to honor his past earnest labors among them;
* The Session approved and requests the Moderator to appoint a search committee to recommend a Minister of Outreach.
DAY SCHOOL: Mrs. Janet Marble, Mrs. Joanna Hopkins and Mrs. Vicki Foster are employed as teachers for the 2012-2013 school year for the fourth grade, first grade and teacher resource positions respectively.
Finance Report
by Richard W. Russ, Session Finance Committee
Our Operating Account is $118,261.97 as of 5/31/2012. Our Capital Contingency Fund Account has a balance of $77,791.28. This account is for the maintenance of church property. Total indebtness of First Presbyterian is $1,826,460. For the month of May 2012, we had the following receipts and expenditures:
RECEIPTS NET OF EXPENSES CHART FOR FIRST PRESBYTERIAN CHURCH, JACKSON MS
| | | | |
| --- | --- | --- | --- |
| | 2010 | 2011 | 2012 |
| | | | |
| JANUARY | 44,465 | 61,838 | (47,984) |
| FEBRUARY | (186,191) | (112,596) | (221,123) |
| MARCH | (319,123) | (202,344) | (425,209) |
| APRIL | (463,432) | (362,325) | (350,885) |
| MAY | (429,827) | (412,930) | (398,205) |
| JUNE | (568,292) | (585,094) | (398,205) |
| JULY | (678,238) | (553,632) | |
| AUGUST | (712,365) | (566,842) | |
| SEPTEMBER | (796,976) | (722,412) | |
| OCTOBER | (920,956) | (752,896) | |
| NOVEMBER | (794,579) | (819,641) | |
| DECEMBER | 101,095 | (29,730) | |
Opportunity to Serve...
Children's Sunday School
Sunday school teachers are needed for the upcoming Sunday school year. Please call Weezie Polk in the Christian Education office at 601-973-9115 to volunteer. We will supply you with all the curriculum, catechism books, and bandaids you need!
Please Note:
The First Epistle will not publish the first week of July. The church offices will be closed on Wednesday, July 4, 2012. All Wednesday activities are cancelled per Session.
Congregational Meeting
Sunday, July 15, 2012
A congregational meeting will be called immediately following the 11:00 a.m. service on July 15, 2012, for the purpose of electing Dr. James M. Baird as Pastor Emeritus in order to honor his past earnest labors among us.
Attention all college students! Join us for our summer Bible study series "God's Big Picture-Tracing God's Plan from Genesis through Revelation." Come and bring friends! For more information about our college ministry, please contact Sam Taaffe at 769-233-4308 or samtaaffe@gmail.com.
Tuesday, July 3, 7:00-8:00 p.m.
The Uithovens' home -
109 Bridlewood Drive, Flowood
Speaker: Chad Scott,
RUF minister at Belhaven
"The Prophesied Kingdom"
Tuesday, July 10, 7:00-8:00 p.m.
The Clarke's home -
622 Broadway Avenue
Speaker: Elbert McGowan
RUF minister at Jackson State
"The Present Kingdom"
Baptism, July 15
The next date for baptisms will be Sunday, July 15, 2012. Openings remain for both the 8:30 and 11:00 a.m. services. Please contact Shannon Craft at 601-326-9243 or email her at shannonc@fpcjackson.org if you would like to participate.
The First Epistle is printed weekly and mailed on Thursday. The deadline for submitting articles is close of business each Thursday prior to the week you wish notices/articles to appear. You may email articles to
To list church members in the hospital, notices of births or deaths, please call Nan Whitney in the church office at 601-353-8316 or email receptionist@fpcjackson.org
If you have recently married or moved and have a change of mailing address, please contact Marie Phillips at 601-973-9101 or email
mariep@fpcjackson.org
Please note: All conferences and special events sponsored by any affiliated organizations of The First Presbyterian Church (Session-approved ministries) must obtain Session approval prior to promotion or publicity of their conferences or special events via The First Epistle. Articles must first be submitted to and approved by the Management Committee which meets the first Tuesday night of each month.
ELECTRONIC VERSION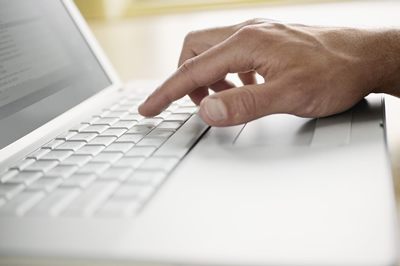 The First Epistle is now available electronically. You may sign up to be on the email list by going to the First Pres website (www.fpcjackson.org). The electronic version will usually be sent to you on Wednesday of each week, and will include the same information available in the print version. If you would like to stop receiving your paper copy of The First Epistle in the mail, please contact Marie Phillips at 601-973-9101 or email
mariep@fpcjackson.org
.