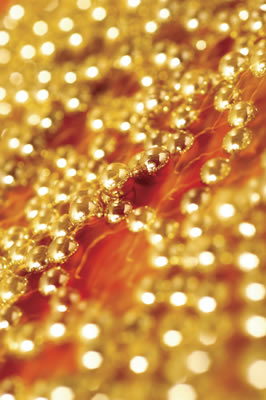 What do women, corporate grants, planned gifts and quilt auctions have in common? Each represents a potential, but often overlooked, source of funding for the faith-based nonprofit. And each is explored in this
issue of E-news. As you read, consider whether your organization might benefit from unearthing treasures like these in your setting.
Sherilyn Ortman, editor
Making the corporate connection
"Corporations are people, my friend."
Regardless of one's reaction, this statement alludes to a certain understanding of critical importance for nonprofit organizations interested in pursuing corporate grants. Inside the multi-story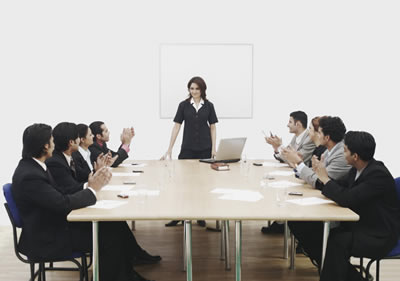 building and behind the popular brand and public image, are real people. And some of those people are responsible for doling out corporate funds.
Development officers are acquainted with the donor pyramid, a well-known tool of the fundraising trade. The typical pyramid is built according to numbers of donors and gifts.
But one can also construct the pyramid according to dollars contributed. This upside-down rendering leads to an essential understanding of development. Read more
Engaging women in your mission
In the past 30 years women's philanthropy has emerged as a distinct movement. As women make strides in business, government and the nonprofit sector, they add treasure to time and talent in the list of contributions they offer.
And, according to a recent study published by Bank of America Merrill Lynch, that fact has significant implications for nonprofit organizations wishing to relate to this emerging constituency. Read more
Fundraiser stands the test of time
Fundraising events represent the initial foray into fundraising for many nonprofit organizations. But over time planners often wonder about the return on investment.
One Arizona retirement community has had a different experience. Next month, Glencroft will hold its 40th Quilt Festival & Auction.
Planners Barb Lenards and Kandy Wagenbach took some time to share with AAI how they view the annual event as a key opportunity for both fundraising and "friend raising." Read more
Advancement Associates, LLC
PO Box 339
Bellefontaine, Ohio 43311

Upcoming events
Mennonite Health Assembly
AAI selected as preferred provider
AAI is pleased to announce its selection as a preferred business partner of LUMEN Resources, a collaboration of Mennonite Health Services Alliance and Lutheran Services in America, two national alliances of health and human services organizations.
Recommended for further reading
Relationship Fundraising
by Ken Burnett
The Transformative Power of Women's Philanthropy
by Martha A. Taylor and Sondra Shaw-Hardy
Our team
Richard L. Gerig, MEd, Principal

Rebecca S. Drumm, CFRE, Associate

J. Daniel Hess, PhD, Associate
Sherilyn R. Ortman, BA, Associate

Michael D. Wiese, PhD, Associate