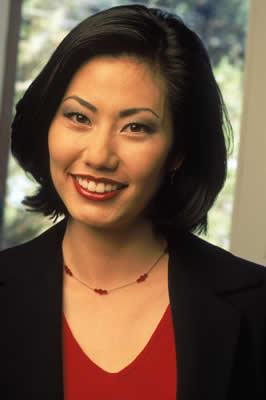 Putting together this issue gave me occasion to think about the importance of faces. A familiar face can effect trust, comfort and assurance. Such is the case for former client Freeman Academy and for AAI, where well-known faces have recently moved into new roles.
Faces play an integral part in human connections. Through portfolio pictures, social media enables users to choose the face they will present to the public; none is more explicit about this connection than--you guessed it--Facebook. View our page
The recession has changed the face of fundraising for many organizations. Now, signs of a turnaround in charitable giving are prompting some to pursue big projects. Principal Rich Gerig offers some ideas on budgeting for a capital campaign.
--Sherilyn Ortman, editor
A homegrown development officer
Five years ago Vernetta Waltner wasn't looking for a job change. She was finishing her 14th year as English teacher at Freeman Academy, a school for grades 5-12 located in southeastern South Dakota.
In the back of her mind she realized that, since their daughters had both graduated, she and her husband no longer needed her fulltime income. And she had never planned to teach until retirement. But what she would actually do instead, she didn't know. And her own quiet restlessness certainly didn't prepare her for the question her administrator would pose when he called her into his office in the spring of 2006. Read more
Drumm changes titles
Principal Becky Drumm of Advancement Associates became an associate of the firm effective July 1; Rich Gerig continues as AAI's sole owner and principal.
Drumm notes that, "Removing myself from the tasks involved with running the company won't affect our customer service or my availability to clients."
She and Gerig affirm the company's ongoing commitment to providing professional, customized service and outstanding accessibility. "This change merely represents an internal shift of responsibilities," explains Gerig. "The AAI team remains intact and will continue to offer our clients the same range of advancement services we've provided in the past."
Ask the consultant
Q: We are considering our first capital campaign. What are some "best practices" for building an adequate, accurate budget?
A: First, we stress the importance of careful accounting for all true campaign expenses. Doing so will give your organization the best picture for your campaign's return on investment and will also help you truthfully answer a question donors often raise.
Here are the general categories often used in preparing a campaign budget (reference: Indiana University Center on Philanthropy):
a. Personnel
b. Communications
c. Research
d. Special events
e. Printing
f. Donor stewardship, recognition
g. Volunteer training and support
h. Contingency
As a rule of thumb, the smaller the campaign goal the higher the percentage required for campaign expenditures. That's because every campaign has both fixed and variable expenses, and the fixed costs--for example, new software that may be needed--are not affected by the dollars to be raised. Total campaign expenses may range from four to 15 percent of the goal. Read more
Advancement Associates, LLC
PO Box 339
Bellefontaine, Ohio 43311

Upcoming events
Mennonite Foundation Development Conference
AAI joins Facebook
Follow us on Facebook for the latest company updates, client news and more.


Charitable giving on the rise
Giving USA Foundation™ and its research partner, the Center on Philanthropy at Indiana University, announced in June that total charitable contributions from American individuals, corporations and foundations were up in 2010.
Our team
Richard L. Gerig, MEd, Principal

Rebecca S. Drumm, CFRE, Associate

J. Daniel Hess, PhD, Associate
Sherilyn R. Ortman, BA, Associate

Michael D. Wiese, PhD, Associate