Client at a Glance
Who:
Mennonite Manor
What: Continuing Care Retirement Community

Where:
South Hutchinson, KS
Upcoming Events
See us next at:
Mennonite Health Assembly
Mar. 4-7, 2010
Norfolk, VA
Our Team
Richard L. Gerig, MEd, Principal
Rebecca S. Drumm, CFRE, Principal
Sherilyn R. Ortman, BA, Associate

J. Daniel Hess, PhD, Associate

Michael D. Wiese, PhD, Associate
New web address for AAI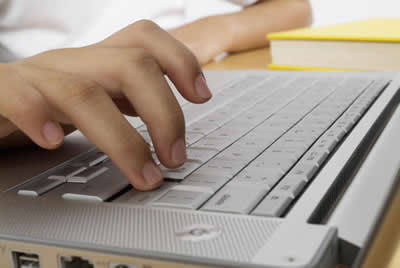 Effective March 15 AAI will begin using a new website address: www.advancementassociates.net. Company email addresses will also conform to this address (ex. info@advancementassociates.net). While all friends of the company are encouraged to make note of this switch, any mail to our current addresses (advanassociates.com) will continue to forward throughout 2010. Additional reminders will be sent as this switch is made complete.
AAI to present at Mennonite Healthy Assembly
Advancement Associates personnel will present two workshops at the Mennonite Health Assembly, "Navigating in a Sea of Change," March 4-7 in Norfolk, VA.

Principal Rich Gerig's workshop is entitled "Keys to Campaign Success," and deals with determining campaign readiness and maximizing the relationships built during a campaign to bolster support for one's organization once the campaign is over.

In "A Different Approach to Market Research," Principal Becky Drumm and Associate Mike Wiese will team up with Lowell Peachey, president and CEO of Mennonite Manor (South Hutchinson, KS) to share about that organization's qualitative linguistic market research study.

In Theory & In Practice
Friends School continues to use principles, reap rewards

A few years have passed since Rich Gerig last visited
Wichita (KS) Friends School
(WFS), having concluded a contract that included formal research, creating an enrollment plan, reviewing commu-nications materials and more.
WFS Principal Shelli Kadel describes the situation in which the school found itself at the time: "Despite a very strong program and teachers that were doing a great job, we were seeing enrollment decline. Our school was located in a kind of rural area west of Wichita; even people across the street didn't know we were here and certainly didn't understand what we did."
Read more.
Ask the consultant
Q: What professional development opportunities do you suggest for fundraising officers?
A: The Fund Raising School at the Center on Philanthropy at Indiana University offers a variety of valuable courses. These 1-5 day courses are offered in select cities nationwide and, in some cases, online. Sample courses offered in 2010 include
Developing Annual Sustainability

Planned Giving

Fundraising for Small Nonprofits

Faith and Fundraising
A complete course listing is available online.
Fundraisers should also consider participating in a local chapter of the Association of Fund Raising Professionals or the Partnership for Philanthropic Planning. These monthly meetings offer speakers, updates on laws that affect the fundraising profession, networking with other fundraising professionals and potential mentoring opportunities.

One additional suggestion is coaching/mentoring with a professional consultant to identify strengths and weaknesses of your program.
Do you have a question to "ask the consultant?" Email us!