Good News! Massachusetts 2009 Budget is
Passed with Funding for Essex Heritage Projects
Essex County legislators were successful in securing funds for Essex Heritage in the most recent state budget. Rep. John Keenan of Salem initiated the effort in the House. He was supported by Lynn Representatives Bob Fennell and Steve Walsh and Rep. Mary Grant of Beverly along with Rep. Ted Speliotis of Danvers, Rep. Tony Verga of Gloucester, Rep. Mike Costello of Newburyport, Rep. Barry Finegold of Andover, Rep. Brad Hill of Ipswich, Rep. William Lantigua of Lawrence, Rep. Joyce Spiliotis of Peabody, Rep. Linda Dean Campbell of Methuen, and Rep. Lori Ehrlich of Marblehead. All signed onto the amendment in support of state funding to match Essex Heritage's federal grant. In the Senate, Senator Bruce Tarr of Gloucester filed the amendment. He was joined by Senator Tom McGee of Lynn and Senator Steve Baddour of Newburyport. State Majority Leader Fred Berry of Peabody also supported the effort. Executive Director Annie Harris said, "We are very grateful that our North Shore and Merrimack Valley legislators successfully secured state funding for our Partnership Grant Program and other projects. These funds also help us leverage federal funding that requires an annual non-federal match. Without the state support, I was worried that we would have to cut back on the services and grants that we provide."
August 15 & 16 Photo Safari Fun Continues...

This summer, Essex Heritage and Hunt's Photo & Video are co-hosting Photo Safaris! In its third year, the Essex Heritage Photo Safaris are open to photo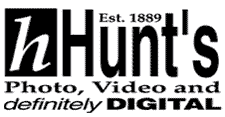 enthusiasts of all interest levels, and are designed to showcase the beauty and unique landscape of the Essex National Heritage Area. Each Safari will take place in an incredibly beautiful Essex National Heritage Area backdrop, sponsored by a different major camera or lens company. Sponsoring companies offer participants free use of their latest digital imaging equipment, plus hands-on tutorials by Hunt's technical experts to guide you through your photo shoot. For more information click here...

GO!

Experience Essex Heritage...
Go!

Hike,

Go!

Bike,

Go!

Paddle

Go!

Climb. TRAILS & SAILS weekend offers over 200 FREE! events at 135 sites throughout the Essex National Heritage Area and officially launches on Friday, September 26, with garden walks, historic site explorations and a
twilight tour of Beauport,
Sleeper-McCann
House. What follows is a
totally unique
weekend of themed nature hikes, bicycle outings, vineyard tours, poetry readings and waterfront
adventures!
GO! Experience Essex Heritage...

Thank you to the TRAILS & SAILS

presenting sponsor:
Welcome Addison Gilbert Hospital!
Essex Heritage welcomes Addison Gilbert as a first-time Trails & Sails sponsor this year. Addison Gilbert is sponsoring 35 events, taking place September 26-28 all over Cape Ann. The event menu offers the best of sea and shore-based activities, get a
preview...
Addison Gilbert Hospital is a full-service, 58-bed medical/surgical acute care facility providing inpatient and outpatient care to residents of the Cape Ann community in specialties such as cancer care, surgical day care, critical care and emergency medicine and is a member of Northeast Health System. For more information on Addison Gilbert Hospital
click here...
Opportunities for Non-Profit Leadership Education & Professional Development
The Enterprise Center at Salem State College, known as a business incubator and virtual center for entrepreneurs throughout the North Shore, has developed a FREE educational series for non-profit staff and board leadership. Topics range from fundraising and board development strategies to volunteer recruitment and management and strategic planning. For more information
click here...
In addition, Third Sector New England (TSNE) is pleased to announce the launch of a new monthly Non-profit Capacity Building Training Series, which will kick-off on September 18, 2008, with a workshop on Mission, Vision and Planning. A total of nine workshops will be held monthly through June 2009 at the Non-Profit Center in Boston covering a range of topics such as fund development, financial management, effective supervision and governance. For more information
click here...
Essex LINCs Update
Last week, after
completing 4 workshops during
the school
year, the fall 2008 cohort
of
teachers
attended a w
eek-long intensive Sum
mer Institute
focusing on the
topic of "Governing" at various sites across Essex County and beyond. Highlights included a visit to the Rocky Hill Meetinghouse in Amesbury for a lecture and simulated "to
wn meeting," and a walking tour of federal and Greek revival buildings in Salem. Teachers discussed topics such as
"Local Declarations of Independence" and "History
Paintin
g
and
Art
i
n the New Nation." Lesson plans
using local primary
sources and museum quality
reproductions were provided by our
museum educator.
Teachers will use
these
as models to create their own 3 d
ay lessons with an Essex County focus.
Look for them at EssexLINCS.org in early August. Spots for our next fall &
spring cohorts are fast filling! For more information
click here...
Tom Leonard, Editorially Essex...

I certainly hope that the Independence Day holiday weekend was pleasant for all of you. The timing of the holiday coming on a Friday allowed for plenty of time to enjoy events with family and friends. This particular holiday is such a great time for family events. There are fireworks displays and parades and events for children in virtually all of the communities in this region, and coming as it does in the middle of the summer, it is a wonderful time to celebrate the "birthday" of this wonderful country.
Read more...
"News from the Essex National Heritage Area" is a monthly electronic newsletter for members, non members and site partners of Essex Heritage. Our mission is to raise the visibility of the Essex National Heritage Area and all its historical, cultural and natural resources, and promote our ongoing activities. Articles that are 250 words or less and fit the editorial scope of our newsletter may be submitted to the Essex Heritage eNews Editorial Committee for publication. We reserve the right to select an article or portion of an article whose content is found appropriate and edit it for publication.

Greenbelt Trail Race
Sat, July 19, 9AM start
Pingree Reservation,
Pingree School, Hamilton
This is Greenbelt's first trail race, to promote the use of Essex County Greenbelt Association's conserved land for the sport of trail running! For more information, to register or to read the course description click here...

Thursday, August 7, 4-6PM

Discovering Dogtown
Dogtown
Dogtown Road
Gloucester
, MA 01930

Join Mark Carlotto and Shep Abbott as we explore Dogtown! This colonial Cape Ann settlement has been abandoned since 1830 and today offers many stories as well as miles of trails that traverse almost 3,600 acres. Mark and Shep will share what they have uncovered from meticulous explorations of this fascinating place connecting the history of human settlement with the natural forces that have shaped Cape Ann.
Explorers

FREE

,
non-Explorers $15.

RSVP
here...
Become an Explorer...

Friday & Saturday
August 15 & 16
Photo Safaris

continue at Hunt's Photo & Video in Melros
e with a field trip to Parker River National Wildlife refuge on Plum Island featuring Tamron lenses and special guest photographer Roy Toft! For more information click here...


Save the Date!
Thursday, Sept. 25,
5:30-8:30PM
Trails & Sails Kick Off Party
Willowdale Estate
Topsfield
September 26-28
Mark your calendar for Trails & Sails 2008!


Each year,
thousands of residents and visitors to the Essex National Heritage Area experience Trails & Sails.With over 200 FREE! events Trails & Sails promises to be memorable.
For a sneak preview of this year's events visit TrailsandSails.org...

Essex Heritage 2008
Photo Contest


Submission Deadline is




October 1, 2008


Photographers, get snapping! We invite you to submit images that capture the essence of an Essex Heritage experience and/or speak to Essex
Heritage's role in preserving and promoting the rocky coasts, harbors, farms, forests, historic districts, rivers and marshes of Essex County. For more information
click here...


Welcome Rick Mitchell!


Essex Heritage would like to extend a warm welcome to our newest staff member and webmaster, Rick Mitchell! Rick has lived in the ENHA for 30 years, in Ipswich and now Salem. He is already working on the Essex Heritage website, enhancing its capabilities in preparation for Trails & Sails 2008 and looking forward to making EssexHeritage.org a user-friendly and dynamic site that residents can continue to use as a portal to access diverse information about the region and our programs.

A graduate of Harvard where he majored in classical studies, in addition to his work with Essex Heritage, Rick also teaches classes in graphic art, computer science, and web design at Salem State College and North Shore Community College.
Essex Heritage
Cancer Walk
Essex Heritage is pleased to announce that together our fundraising efforts for the North Shore Medical Center Cancer Walk exceeded $5200 last month!

The Essex National Heritage Area is one of 40 heritage areas affiliated with the National Park Service.