www.homebase-hols.com July 2012 (issue 87)
Located in quiet village conservation area, this beautiful, detached, C17th Cotswold farmhouse sits on a glorious half acre walled gardens with stunning rural views.
Exchange request: Open to offers
Click here to view this home swap offer...
More home swap offers
"We've had several fantastic swaps and we want to swap for the month of August 2013 - anywhere considered!"


| | |
| --- | --- |
| | |
Home swap tips and pointers
Shown below are some basic tips and pointers on arranging your home swap. A more detailed list along with a home exchange agreement template can be found in the How it Works section of the website.
Finding your perfect home swap:
Preparing for your home swap:
Create a reference folder:

Create a welcome folder for your exchange guest with useful information e.g. local attractions, useful phone numbers, transport info, household how-to's, pet care, etc. This can be kept for reference by future guests.
Insurance:

Inform your home insurance and, if agreeing a car swap, car insurance company well before your departure date.
Do send us your tips and suggestions: anything you would have found useful before you had your first exchange. We'll add the most useful tips to the guidelines and address particular issues in future newsletters and on the blog. Send us your suggestions...
Home insurance: recommend an insurance company?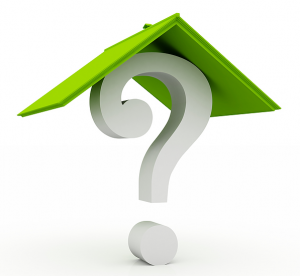 Household insurance policies generally remain valid when homes are occupied by non-paying home exchange guests (most insurance companies acknowledge that a lived in, cared for, home is much safer than a home left empty). However, a few members (only in the UK it seems) find that their insurance companies refuse to provide cover, even for an additional premium, during an exchange. It is important to stress to your insurance company that you are not letting your home and that your guests will be looking after your home while you away. Otherwise, the staff member taking your call may assume you are letting 'strangers' stay in your home.
It is very difficult to recommend particular companies when either policies on home exchange guests may change or, perhaps more likely, different staff give different answers, or some members may assume too much knowledge of the home exchange concept when contacting their insurance, thus causing alarm and a negative response. For this reason, we like to keep our list of 'home swap friendly' insurance companies updated on an on-going basis. Very recently, a member has reported a good experience when switching her household insurance to the Co-op.
If you have swapped homes recently, and can recommend the company that provides your household and/or car insurance, please do let us have the name of the company. To show our appreciation for your useful feedback, your membership period will be extended by three months.
...more home swap offers
Last chance: 2012 Olympic home swaps

We still have new UK members joining, especially in London, who hope to arrange an exchange during the Olympics. With the Opening Ceremony on 27th July, there's less than a month to arrange an exchange. There are still plenty of opportunities, and lots of London offers, but don't delay and risk disappointment.

See our special London 2012 Olympics home exchange information here.

Cut out expensive hotels and you can save thousands on your vacations





Join Home Base Holidays!

Welcome to Christina!

Our new, 2nd representative in South Africa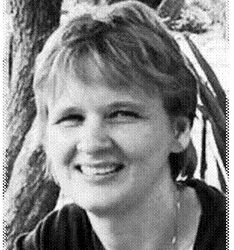 We are delighted to welcome our latest Home Base Holidays rep, Christina Steyn, particularly as she is promoting home exchange in a country increasingly popular as a home swap destination. All our reps are enthusiastic about home exchange and have helped spread the word and answer questions from enquirers in their countries.
See Christina's contact details and do get in touch if you have any questions.

Members offer: join second home swap site for free!
June - August: members can join 2nd home swap site for free
If you are a current Home Base Holidays member (or join during June, July or August 2012), you are offered complimentary one year membership to a second long established home swap agency (based in Canada). To take up this offer, contact us (subject line: Free home swap offer). Contact us to sign up to the free offer!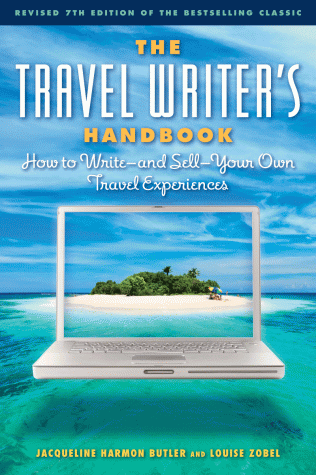 Competition: Tell us a (home swap) story!
Last chance to win the Travel Writer's Handbook
We're still looking for your special (short) home swap stories for the competition to win a copy of the latest edition of Travel Writer's Handbook.
See the May issue of Home Swappers for details. Send your entry to info@homebase-hols.com with subject line, Story Competition, by 30 July 2012. We'll announce the winner of the guide in the August newsletter.
Everyone's a winner who sends a story as, when published, your story will include a link to your exchange offer for extra publicity. And, as an added incentive, all members whose articles are published receive 3 free extra months' membership.
Further Info
Newsletter Contributions:
We are always pleased to hear from members and subscribers and to receive contributions for the newsletter and blog - short reports on your exchange experiences, tips you feel would be useful to those new to the idea of home swapping and any questions you have on home exchange.

Copyright:
All Home Swappers content is copyright and cannot be used in any form without written permission from Home Base Holidays. However, please feel free to forward the newsletter (in full) to friends and colleagues who may be interested in home exchange (use the Forward Email link below the newsletter).
Happy Home Swapping!



Home Base Holidays | 7 Park Avenue | London | N13 5PG | Tel: +44 (0) 20 8886 8752 | info@homebase-hols.com