www.homebase-hols.com June 2012 (issue 86)
Lovely central London duplex apartment situated on the ground and basement floors and with direct access to one of the famous Notting Hill communal gardens. Excellent transport links... and with views of Portobello Road right from the front door!
Exchange request: Open to offers
Click here to view this home swap offer...
More home swap offers
"We have completed five exchanges... all of which have gone great on both ends."
Pomp, celebrations... and some traditional British weather!
Jubilee celebrations underway to mark the Queen's 60 years on the throne
D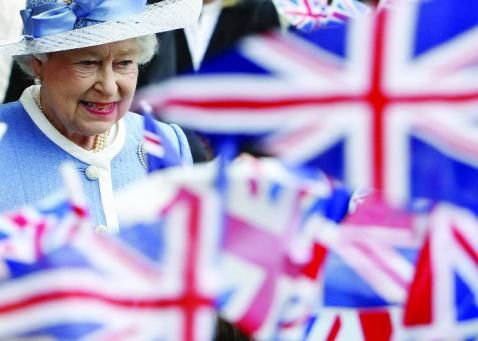 espite the traditional British summer weather, more than a million cheering spectators, many waving "Union Jack" flags, lined up to catch a glimpse of the 1,000 boat procession along London's River Thames. The procession is part of a long weekend of events organized to celebrate the Queen's Diamond Jubilee - marking 60 years on the throne.
If you're currently in London you can see a list of events by visiting the BBC's dedicated Diamond Jubilee page...
Home exchange offers in London
With the Diamond Jubilee in full swing and the Olympics just around the corner, London is such a popular destination for home swap vacations. Home Base Holidays has 1000's of home swap offers in and around London. To view these and many more home exchanges offers worldwide - visit our browse home swap listings page...
Visiting London on a home swap?
Visit Southwark Cathedral, an off the beaten track London attraction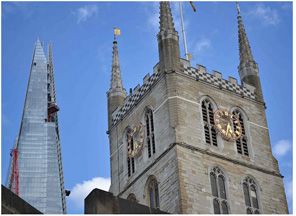 "I will never forget the announcement that London had been awarded the 2012 Olympics. I was in my office at the Education Centre in Southwark Cathedral and even my good friend and colleague Tricia was unprepared for the hysteria.
Southwark Cathedral is an oasis of spirituality and calm on busy Bankside. Through its ancient walls you can hear the bustle of the adjacent Borough Market but inside is peace and serenity, places to sit and think, or to pray, and to marvel at the beauty which surrounds you. Shakespeare's brother is buried here, as is Lancelot Andrewes, one of the main contributors to the King James Bible and John Gower, held by many to be the first person to write poetry in English, as opposed to French or Latin. My favourite spot is the Lady Chapel, the most tranquil part of the building, with its lovely series of stained glass windows depicting the Nativity.
You could spend days in this part of the city. There is Tate Modern, The Globe theatre, Tower Bridge, City Hall and the re-vamped buildings of the docklands."
Sandra Newnham, London
Until her retirement, Sandra worked at the Education Centre in Southwark Cathedral. Sandra and husband, Paul, are very enthusiastic travellers and have enjoyed many home swaps through Home Base Holidays. View Sandra's home exchange offer in London

...but 25% off home exchange membership is even better!

The four UK national tourist boards have united to promote '20.12% Off is Great' giving discounts of '20.12% off or better' on top attractions and accommodation across England, Northern Ireland, Scotland and Wales. We are delighted to be chosen to take part in the tourist board promotion.

Go to www.homebase-hols.com and enter promotional code GREAT2012 when signing up to join Home Base Holidays at 25% off the standard membership (£29 for 1 year).



Note: current members will automatically receive a renewal discount
Looking for travel insurance?

Insurance4u2travel provides competitive premiums for a wide range of travel insurance products for residents of the UK (England, Wales, Scotland, Northern Ireland and Isle of Man).

Get a quote today! Click here to select your requirements and get a quote...

Insurance4u2travel is insured by the UK Branch Office of Union Reiseversicherung AG. Union Reiseversicherung AG are authorised in Germany by BaFin and regulated in the United Kingdom by the Financial Services Authority.

Cut out expensive hotels and you can save thousands on your vacations



Join Home Base Holidays!

More home swap offers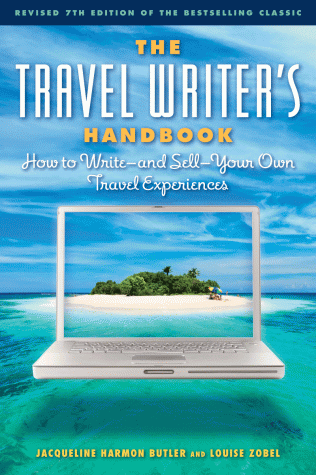 Competition: Tell us a (home swap) story!
This is a reminder that we're looking for your special (short) home swap stories for the competition to win a copy of the latest edition of Travel Writer's Handbook. See the May issue of Home Swappers for full details.
Everyone's a winner who sends a story as, when published in a newsletter, on the blog or website, each story includes a link to the writer's Home Base Holidays listing, giving extra publicity for his/her exchange offer. And, as an added incentive to enter the competition, all members whose articles are published will have three extra months added to their membership.
Deadline: Send your entry to info@homebase-hols.com with subject line, Story Competition, any time up to 30 July 2012. We'll announce the winner of The Travel Writer's Handbook in the August newsletter.

Members offer: join second home swap site for free!
June - August: members can join 2nd home swap site for free
If you are a current Home Base Holidays member (or join during June, July or August 2012), you are offered complimentary one year membership to a second long established home swap agency (based in Canada). To take up this offer, contact us (subject line: Free home swap offer). Contact us to sign up to the free offer!
Olympic volunteer needs swap in London
"I am volunteering at the Olympics for a maximum of 6 weeks from 9 July until 15 August. I am looking for somewhere to stay within easy reach of the Olympic Village for any period of time within those 6 weeks."
Monique, Northumberland
Monique is offering her lovely cottage with great views (and cats!) in Northumberland, HE26763
Further Info
Newsletter Contributions:
We are always pleased to hear from members and subscribers and to receive contributions for the newsletter and blog - short reports on your exchange experiences, tips you feel would be useful to those new to the idea of home swapping and any questions you have on home exchange.

Copyright:
All Home Swappers content is copyright and cannot be used in any form without written permission from Home Base Holidays. However, please feel free to forward the newsletter (in full) to friends and colleagues who may be interested in home exchange (use the Forward Email link below the newsletter).
Happy Home Swapping!



Home Base Holidays | 7 Park Avenue | London | N13 5PG | Tel: +44 (0) 20 8886 8752 | info@homebase-hols.com