Trip report: A home exchange so good, we're doing it twice!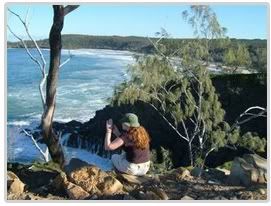 "Two years ago we exchanged with now "friends" in Bristol, who live near our family there. They came to our two acre home on the Sunshine Coast in Queensland, near the small hinterland town of Cooroy. They loved it so much that they asked us if they could exchange again one day. We are now all booked to "repeat the experience" in March, April and May. It is only our third exchange but it's a great idea. Thank you for your informative newsletters and your great easy website, Home Base Holidays.
We retired to the Sunshine Coast from the UK in 2004. Chris is Australian and Mary is English. We are fit and active, age 66 years young. We have family in Bristol and Fleet and retain many friends in Wiltshire. We have completed two very successful exchanges and references are available.
Although our next exchange in Bristol has been arranged for Spring 2012, we would like to extend our stay in the UK with a home swap within easy reach of Fleet."
Best regards from Mary & Chris
See the couple's attractive home exchange offer on Australia's Sunshine Coast...