Save 35%

Early bird 2012 discount membership offer

We are offering a massive

35% OFF

membership until the 31st December

(current and expired members already receive a special renewal discount)

.

Start planning your Home Exchange vacation today!

Join Home Base Holidays!

(Enter promotional code:

XMAS35

)

Offer Expires:

31st December 2011
Family-friendly neighbourhood with forest, sports centre (tennis, badminton, horse riding, climbing wall, open swimming pool, skating) just around the corner. Bulle is a fantastic starting point for hiking, cycling and skiing in the winter.
Exchange request: UK, Open to offers
Click here to view full home swap listing
More home swap offers
A short break home swap close to home
London members home swap experience in Oxford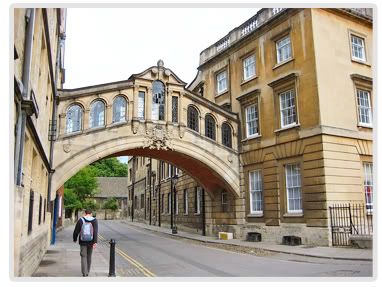 "Who'd have thought that in the middle of October we'd be having a pre-dinner drink "al fresco"? We're sitting on Jean's beautiful canal-side terrace, our internet shopping stowed away, a fountain whispering in the piazza, (yes, we are in the UK) looking back on two years of home swapping.
Our first was in October 2009, not warm enough to sip early evening wine outdoors, but we were in a gentle fold in the Sussex countryside and sat by the window enjoying the view of mature trees glowing gold and orange.
The following March, in a week that was welcoming Spring and we could feel the warmth of the sun on our faces, with our borrowed Devon garden facing due west, we watched its burnished glow dipping behind the hills, setting the countryside alight.
A different experience in Barcelona. No quiet contemplation from this balcony while we drank our delightful, 3 euros a bottle fizzy stuff, but the chatter and bustle of other families preparing to enjoy the evening.
Loving our own garden as we do Linda and Ian's Dorset patch was to be enjoyed at the end of the day, glass in hand, checking the produce as it matured and pottering as we might at home.
And that's only half our swaps. I haven't even mentioned the delights of Dublin, the beauty of Bath."


Sandra Newnham
View Sandra's home exchange offer in South West London...
Send us your trip reports!

Send your home exchange trip reports and if published in the newsletter we will add 3 months free extra to your new or existing membership. If not included in our newsletter, your exchange experiences may be added to trip reports on our blog with a link to your listing to provide extra publicity for your offer.

"We have been lucky to have had 12 super home exchanges through Europe and Oz and have made friends with every one of them."


2012 Olympics: home exchange offers

Time to start planning your London 2012 home swap
Now's the time to arrange your home swap to London for the Olympics and Paralympics next summer when the city will be even more buzzing with activity than normal! As Home Base Holidays is a long established London based service, we offer the largest choice of attractive offers during this period.
To quickly see some of the most recent offers, visit our dedicated Olympics offers page. This is only a few of the many offers available - do check for all offers as detailed on the Olympics page.
Note to members: if your exchange offer within easy reach of the Olympic Park or other events venues isn't on the special Olympics list, please let us know and we'll add it (also let us know if you have already arranged an exchange and your offer will be taken off the list).


Further Info
Newsletter Contributions:
We are always pleased to hear from members and subscribers and to receive contributions for the newsletter and blog - short reports on your exchange experiences, tips you feel would be useful to those new to the idea of home swapping and any questions you have on home exchange.


Be Alert:
The Home Base Holidays private member area is for one-to-one exchange offers between members only, not for any other purpose. Please let us know if you receive any other type of message via your member area. Never respond to unsolicited messages from unknown sources.
Copyright:
All Home Swappers content is copyright and cannot be used in any form without written permission from Home Base Holidays. However, please feel free to forward the newsletter (in full) to friends and colleagues who may be interested in home exchange (use the Forward Email link below the newsletter).
Merry Christmas and a Happy New Year!



From all at Home Base Holidays

email: info@homebase-hols.com
phone: +44(0)20 8886 8752
web: www.homebase-hols.com