2012 Olympics: home exchange offers and swaps wanted
Sample of home swaps available during the Olympics
Olympic home swap offers: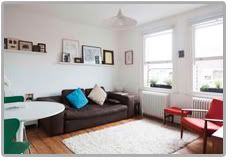 London (HE26091) 'Our apartment is situated at the top of a Victorian house in the Borough of Hackney. It is 5 minute walk to the train station and then 11 minutes to the Olympic villa. Professional couple with a two year old daughter who love travelling and although open to offers would like to visit the US. We are offering our place during the London Olympics; thanks to its proximity, this is a great base for anyone wanting to attend the games.' Fernando M-B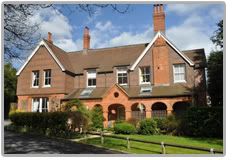 Surrey (HE22544) 'We are interested in swapping our home during the Olympics; just a 10 minute taxi ride to Dorking train station from our home.

Trains run to London Waterloo or Victoria every half hour in 55 minutes. Our home is in a beautiful part of Surrey, a gated community set in 9 acres of natural parkland.' June & Bruce T, 'very happy home swappers'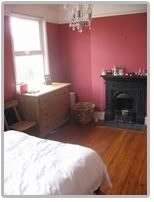 London (HE21328) 'Our home is a lovely terraced Victorian house with lots of original features; five minutes' walk from Alexandra Palace park, which has a boating lake, cafe, skate park, pitch'n'putt golf, ice skating rink as well as fabulous Sunday farmer's market and amazing views over London. We love the sea and surfing so are especially interested in exchanges with people who live on the coast. We are keen to be out of London during the Olympics so if you are interested in swapping then, do get in touch!' Louise B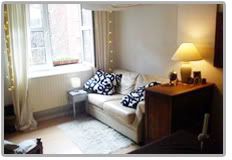 London (HE25253)'Our flat is available during the Olympics in 2012 and is situated close to Farringdon Crossrail which will enable easy access to all Olympic venues. Comfortable flat in a quiet, child friendly, residential area of central London. Well served by public transport and close to St Pancras International ( Eurostar) Kings Cross and Liverpool Street train stations, therefore a good base to explore other parts of UK.' Rhona d
Olympic home swaps wanted: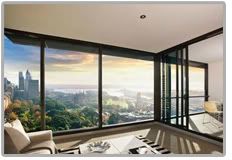 Sydney, Australia (HE25220) 'We are looking for an exchange to central London for a period from late April 2012 until about late September (up to 5 months) including the Olympics. We have a stunning, brand new Hyde Park precinct apartment in central Sydney (and a wonderful beach house). We are a retired medical couple with more than 60 exchanges so far. We are addicted to travel and find living in someone else's home the best way to do it!' Dorothy K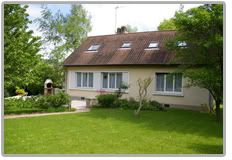 Etang la Ville, France (HE23587) 'We are looking for a swap since we have managed to get tickets for some events. We're looking for someone who would like to escape London for the peace and quiet of Etang la Ville - a pretty village just 15 minutes from Versailles, and 24 kilometres west of Paris with excellent train connections into the heart of the city. Our house can accommodate 6 people easily and also has a lovely large garden for relaxing after a tiring day's sightseeing. We are experienced swappers and look forward to hearing from any interested Londoners.' Cathy J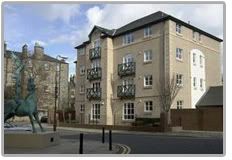 Edinburgh, Scotland (HE25425) 'We are a retired couple looking for a home swap in London during the Olympic Games as we have tickets for six events and hope to gain more in the coming months. We are offering our second home, a three bedroom apartment in Edinburgh. A plus point for those interested in the arts and theatre is that the exchange period will cover the start of the Edinburgh Festival and Edinburgh Tattoo in August, a time when accommodation in Edinburgh is more difficult to find and is pricey.' Maggie M


Check out listings in London and other Olympic venue locations in England for many more home exchange offers during the Olympics. Click Show More Options, typing "Olympics" (without quotations) in the Keyword Search box to find members offering/wanting exchanges during this period. Click here to search home exchange offers...