Greetings!
Greetings!
We are happy to announce that in order to accommodate our clients needs, we will be moving the Clinic location in the near future! Please stay tuned for more details...
Thank you to all of our families and clients for your continued support. We are so grateful for all of the children that participate in our programs. As always, if you have suggestions or feedback we would love to hear about it!

Warm Wishes,




Social Skills Group Now Forming!!

We are forming a Social Skills group for children ages 3- 5 years old. The group will be held on Saturday mornings from 9:30- 11:00 at the Clinic.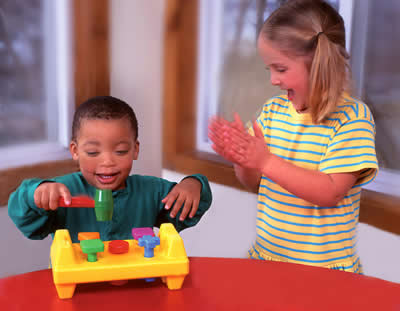 All children will be assessed and provided with individualized goals to target throughout the 6 week program.
We are looking for typical peers to join the group as well.
The group will be lead by Dara Monsorno. Please contact us at (908) 686- 1505 or info@aba4unj.com for more information or to sign up.
Changes in the Criteria for Autism Diagnosis

There has been a recent uproar in the media concerning the diagnostic changes that will occur with the newest version of the DSM. The DSM is the
Diagnostic and Statistical Manual for Mental Health Disorders
and is the authority on properly diagnosing patients. The American Psychiatric Association plans on releasing the most updated version, the DSM5, in May of 2013 at their annual conference.
How does this pertain to you?
If you have a child with autism, it is important to understand how the definition of Autism Spectrum Disorders will change and which disorders will be included within the definition. Changes could also effect the services your child receives and whether or not they can continue to receive the same services.
How can I find out more information regarding these changes?
You may log onto the APA website for the DSM5 and read over all proposed changes to the criteria for Autism Spectrum Disorders.
Proposed Revision
How can I become involved?
The APA allows professionals, as well as the public, to respond to the proposed changes. You may write to the board with suggestions and concerns about how the changes may effect your life and the lives of your loved ones. The APA taskforce reads through the comments and takes them into consideration before finalizing the publication. The next window for writing an open response will be in the Spring of 2012. For more information on how to comment Click Here.
Therapist of the Month

Mich
ele L. Fagan

,

MS


Michele is a Consultant at ABA 4 U for School Districts and Staff training. She has 10+ years of experience working in the field of Autism and has trained at prestigious sites such as Somerset Hills in New Jersey. Michele has also worked in the field of Applied Behavior Analysis Internationally.

Michele is a valuable consultant who works collaboratively with the team and faces challenges with enthusiasm. She is always willing to go above and beyond for the children, whether it means putting in extra hours at a school, filling in last minute at the clinic, or helping to finish behind- the -scenes activities such as paper work and progress reports.

Thank you for your hard work and dedication Michele!

ABA 4 U is an organization that uses the teaching principles of Applied Behavior Analysis, which have been demonstrated as best practice in the research literature for individuals with autism and related disorders for over 30 years.
Individualized training and behavioral supports are provided to individuals with autism and related disorders so that they can achieve the greatest possible independence and be valued, contributing members of their community.
Our mission is to provide high quality effective programming to our clients regardless of economic status.