Upcoming TACE Transition Topics
Working with Schools: Effective Practices
August 2, 2012
1:00-3:00 PM ET
There are many ways to effectively navigate and work within a school district, including regular exchange of information, providing resources and materials, and assisting teachers and students with an unmet need. Educators and counselors can expect to see marked improvement in their performance indicators by implementing practices provided in this training.
TACE Training Archives
2010, 2011 and 2012 TACE webinar recordings, handouts and PowerPoint slideshows are archived and available for you to access at your convenience.
TACE Learning Communities
The Exchange focuses on what a counselor needs to know, whether they are buying job development services or doing it themselves.
Helping Your Team Improve Employment Outcomes for Individuals with the Most Significant Disabilities-Traumatic Brain Injury (TBI)
This four-webinar series will provide
VR Counselors and Area Directors with information, tools, and tips to communicate, interact, and support individuals with TBI to reach integrated, competitive employment goals.
Upcoming Training Events
Tuesday, July 31, 2012
2:00-3:00 PM ET
Learn about this free, easy to use, fully accessible resource to assist people with disabilities in finding employment.
Heading for College with Special Health Care Needs; Student Preparation for a Successful Transition
August 1, 2012
2:00-3:00 PM ET
Learn about practical considerations for a student's health care transition, in preparation for a successful adjustment to college life. Young adult panelists will also share their own experiences with college transitions.
Accessible Technology's Impact on the Employment of People with Cognitive and Developmental Disabilities
August 2, 2012
2:00-3:00 PM ET
The webinar will focus on the current state of accessible technology for those with cognitive and developmental disabilities, and will provide examples of the current and future use of these technologies in the workplace.
What's Normal? The Value of the Developmental Lens in Working with Transition-Aged Youth with Mental Health Challenges
August 7, 2012
1:00-2:00 PM ET
Participants will be introduced to the latest theory and empirical research on development between ages 18 and 29. Explore distinctions between developmental vs. mental health challenges during emerging adulthood.
Transition for Youth with Autism from School to Adulthood: Critical Considerations
August 14, 2012
3:30-4:30 PM ET
Cost: $50 (free to Virginia participants)
This presentation will provide a brief overview of the research regarding the outcomes of adults with ASD and will discuss the primary areas of concern for this group, including employment, residential living, social interactions, and community integration.
Supporting Individuals with Autism Spectrum Disorders through a Model Public VR Program
August 20, 2012
2:00-3:00 PM ET
Cost: $25
Virginia's emerging model program for individuals with ASD may offer a solution for VR agencies facing a surge of new clients with ASD and a lack of existing research on evidenced based strategies to improve historically bleak employment outcomes.
Supported Employment Web-Based Certificate Series
Aug. 20-Nov.12, 2012
Cost: $250
This is an ACRE-certified course covering important employment strategies.
Innovative Technology for Students with ID in PSE
August 27, 2012
2:00-3:30 PM ET
Learn how new technologies, including mixed-reality environments, are transforming the learning experiences of students with ID.
Career Development for Youth and Adults with Disabilities
September 11-24, 2012
Cost: $149
This 2-week, 18-hour web training focuses on developing career paths through innovative vocational assessment, career development skills, and vocational profiling for youth and adults with disabilities.
Getting Started: Developing Inclusive College Opportunities
Sept.17, 2012
2:00-3:30 PM ET
An overview of the issues involved in developing inclusive postsecondary educational opportunities for students with intellectual disabilities.
September 17-October 15, 2012
Cost: $100
This course will take a closer look at customized employment and how it can facilitate employment outcomes for individuals with disabilities.
September 24-December 17, 2012
Cost: $250
This online course is being offered by Virginia Commonwealth University's Rehabilitation Research and Training Center in collaboration with Griffin-Hammis and Associates. Discussion groups will be led by nationally known experts in self-employment from Griffin-Hammis and Associates.
Be sure to check the TACE Events page
for the most up-to-date training announcements.
Greetings!
Welcome to the monthly electronic Southeast TACE Talks Transition! For our July issue, we've gathered transition-related information from across the country to help you guide the young people you serve successfully into adulthood.
We encourage you to let us know about your creative local practices, transition tips for VR Counselors, and Customized Employment success stories. Send an email to Kim Brown at brown@ruralinstitute.umt.edu and she'll schedule a telephone interview with you to learn more about what you are doing. The information will be written up and shared in a future TACE Talks Transition and on the TACE Transition Services web site
.
Happy Birthday ADA!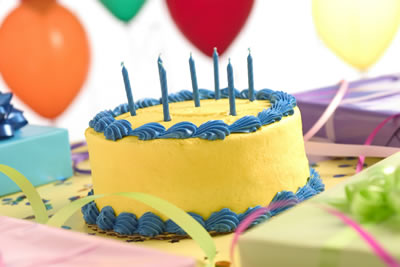 July 26 marked the 22nd anniversary of the Americans with Disabilities Act of 1990! The ADA is a civil rights law that prohibits discrimination based on disability. The ADA National Network offers an Anniversary Toolkit, along with videos, training and a wealth of other resources related to the Americans with Disabilities Act.
The Senate Committee on Health, Education, Labor and Pensions recently issued Unfinished Business: Making Employment of People with Disabilities a National Priority [PDF]. The report details the current state of employment for adults with disabilities and describes policy recommendations that could help increase labor force participation. Committee Chairman Harkin states, "When we passed the ADA in 1990, the Congress announced four public policy goals for people with disabilities: 1) equality of opportunity, 2) full participation, 3) independent living and 4) economic self-sufficiency. Those goals are as critical today as they were in 1990, and they are more within our grasp. Yet we will not realize the promise of the ADA and those policy goals if we do not get serious about boosting employment rates for people with disabilities. Now is the time to engage with leaders in government, industry, and the disability community to help America finally tap the tremendous talent pool that exists in our disability community." Toward that end, the report outlines four policy areas in which Sen. Harkin intends to introduce legislation: transition of youth to postsecondary education and competitive, integrated employment; helping disability-owned businesses compete effectively; creating incentives for states to test new models to support people with disabilities; and encouraging saving and asset development.
Spotlight on Customized Employment:
Transforming the Lives of Young Adults with Disabilities
An article prepared for the annual magazine of the Burton Blatt Institute
Inside Hinds Community College's main library, near Jackson, Miss., Kieffer Krichbaum pores through hundreds of boxes filled with historical photographs, books, newspaper clippings, and more that were packed away for decades. Kieffer, 21, has meticulously organized the college's archives during the past year. His passion for books and attention to detail proved a perfect fit for the job.
"Because of his interest in books since he was a child, it has always been our dream for Kieffer to work in a library," says his mother, Adele Krichbaum, reflecting on the challenges of raising a son with autism. "Even today, a collection of books lines his bedroom walls."
The experience is about more than just a job. In the process of bringing Hinds Community College history to life, Kieffer found part of himself. "This work environment has finally allowed him to thrive in life. He feels a sense of purpose, and that is nothing short of a miracle. What a transformation of a young man."
Her son previously worked gluing boxes together in a community rehabilitation program. "It was assumed he enjoyed that type of work," says Adele. "Through the customized employment process we learned that there might be a better fit, and there was."
Kieffer landed his library position, thanks to a customized employment pilot program launched by the Southeast Technical Assistance and Continuing Education Center (TACE), a project of the Burton Blatt Institute (BBI) at Syracuse University, and the Mississippi Department of Rehabilitation Services.
Customized employment is a flexible five-step process that personalizes the relationship between a job candidate and an employer to meet the needs of both. The hallmark of the approach is the discovery phase, designed to create a vocational picture of a job seeker and to guide job development.
"This is a highly individualized approach," explains Chip Kenney, director of BBI's Southeast TACE, based in Atlanta. "The process takes into account a person's entire life experiences rather than isolated indicators of ability based on comparative testing."
In collaboration with state vocational rehabilitation agencies, school districts, and other partners, Southeast TACE staff members have brought customized employment pilots to the southeastern United States. Southeast TACE provides a range of supports including project management, training, and evaluation.
"Customized employment is one of the most successful tools we have had," says Stephanie Walters, an employment coordinator with the Mississippi Department of Rehabilitation Services. She guided Kieffer and his family through the customized employment process.
According to Walters, approximately 100 vocational rehabilitation employees across Mississippi were trained in customized employment as part of Southeast TACE's pilot program in the state. "With the expertise of Southeast TACE, we are implementing customized employment into the agency as a whole."
Young adults in Florida, Georgia, and Kentucky are also reaping the benefits of the pilot program. Just ask Marian Sundstrom. Following the customized employment process, Marian noticed a marked difference in her son Michael, 22, who is autistic.
Michael, a fitness enthusiast, landed a job at a gym in an Orlando suburb. "One of his teachers couldn't believe how well he was doing when she visited him at work in the gym. He found a voice," says Marian.
"We've been able to take youth who may be viewed as unemployable and change their lives by using discovery to 'know the job seeker,' target the employer, and then negotiate to meet their unmet needs," says Norciva Shumpert, a consultant with BBI's Southeast TACE. "This is a powerful experience for the job seekers, their families, and vocational rehabilitation specialists."
Customized employment leads to desirable outcomes for persons with disabilities for a number of reasons. Wages are higher, on average, than for individuals in sheltered work environments, which employ people with disabilities separately from others. In addition, there are social benefits.
"The job has allowed Kieffer to be more outgoing. His language, for example, has gotten better-it's all because of that job. He gives so much more now than 'yes' or 'no' answers," says Adele. In fact, Kieffer took science and arts courses at the community college, and he has his eyes set on working in the children's section of the City of Jackson Public Library.
"The hope is that once other states see the success of customized employment, it will become standard. This represents a system change-a new way of helping youth with severe disabilities," notes Kenney.
For more information on customized employment, visit http://tacesoutheast.org/projects.php
Meet Your Colleagues:
Southeast TACE is pleased to introduce Donny Frazier. Donny serves as Transition Coordinator for the Mississippi Department of Rehabilitation Services (MDRS). His career with MDRS began about ten years ago as a Vocational Rehabilitation Counselor. He worked with high school age youth and adults by providing services intended for employment outcomes. Services provided to eligible individuals that lead to job placement included but were not limited to career exploration, counseling and guidance, job search assistance, and job retention. Donny has a Master's Degree in Rehabilitation Counseling from Jackson State University and graduated from the MDRS Leadership Development Program. He is a member of the National Rehabilitation Association and serves on the board of Transition Specialties Division. He is active with the Rehabilitation Association of Mississippi. Also, he is an advisory board member at the local AbilityWorks, Inc., a community rehabilitation program.
Regional Spotlight:
Transition Activities of the Mississippi Department of Rehabilitation Services
From an Interview with Donny Frazier, Program Coordinator
Mississippi
The Mississippi Department of Rehabilitation Services uses a multi-prong approach to providing transition services to students. In each of the state's VR District Offices, 2-4 dedicated Transition Counselors serve the schools and students. The counselors take applications, determine eligibility, and offer a variety of activities to help students become employed. They also attend IEP meetings to inform students, families, and teachers about what DRS can provide. Applications are generally taken in the student's junior year of high school, but freshmen and sophomores are allowed to participate in activities when the Transition Counselors are at school, pending the students' schedules. The counselors also host information sessions and participate in school-sponsored transition fairs for groups of students of all ages.
The state has 18 or so Transition Specialists whose positions are co-funded (50/50) with the school districts. Because the Transition Counselors process applications and complete the eligibility determination process, the Specialists can focus on services that directly lead to employment (teaching classes, identifying natural supports, etc.).
A two-day transition retreat is another way DRS prepares young adults with disabilities for life after high school. Four retreats have been held in the past five years. High school students from across the state are referred by their Transition counselor. Usually 40-50 students are selected to attend. The focus is on "What's Next after High School" and includes sessions on workplace attire, socialization and social media, getting along with others at work, money management, and more. The retreats are sponsored by AbilityWorks, a division of DRS comprised of a network of 17 community rehabilitation centers located throughout the state.
Recognizing the importance of collaborative training, DRS and the Mississippi Department of Education co-sponsor a conference for education providers, DRS Counselors and other staff, vendors, additional collaborative partners, parents, students, advocacy groups, and businesses. DOE and DRS jointly plan and fund the conference.
DRS Counselors stay on top of best practices for working with individuals who have more severe types of disabilities by completing the College of Direct Supports program. Lisa Burck with the ARC of Mississippi is the state contact for this multi-course curriculum that includes 70 different objectives.
Mississippi DRS strives to provide the best possible transition preparation to students through collaboration, cross-training, and hands-on support from dedicated Transition Counselors and Specialists. For more information about DRS activities, please contact Donny Frazier.
Transition:
Melody Musgrove, Director, Office of Special Education Programs, United States Department of Education, issued a written response [PDF] to questions from Disability Rights Wisconsin about the Least Restrictive Environment requirements as they apply to transition work placements. Clarifications include:
If the IEP team determines a work placement is an appropriate transition service for an individual student, it must be included in the student's IEP.
The Least Restrictive Environment provisions also apply to the employment portion of the student's program and placement.
Supplementary aids and services identified on the IEP must be provided to enable the student to participate in the work placement.
The Center on Transition to Employment for Youth with Disabilities recently released The Impact of Personnel Factors on Employment Outcomes of Urban At-risk Youth [PDF]. This Issue Brief describes some of the key variables in successful transition to employment, including community-based work experience while youth are in school. It also examines professional competencies that may positively influence transition and proposes further research in this area.
Announcements:
The Kaiser Family Foundation recently published A Guide to the Supreme Court's Affordable Care Act Decision [PDF]. This ten-page policy brief describes the decision and looks ahead to the implementation of health reform.
The Disability Rights Education and Defense Fund website offers a clear and concise analysis of the recent Supreme Court decision on the Affordable Care Act, along with key provisions of the law for people with disabilities.
2012 National Disability Employment Awareness Month posters are now available in English and Spanish. This year's theme for the October campaign is "A Strong Workforce is an Inclusive Workforce: What can YOU do?"
Quality Mall has added a Transportation department, with information about transportation resources and supports to help people live, work, and participate in their communities.
National News:
In June 2012, the Government Accountability Office (GAO) issued Employment for People with Disabilities: Little Is Known about the Effectiveness of Fragmented and Overlapping Programs [PDF]. The report summarizes survey results from 45 programs that support employment for people with disabilities, including Vocational Rehabilitation and Ticket to Work. The GAO found that the programs often provided fragmented or overlapping services and coordination to address fragmentation and duplication was limited.
The U.S. Department of Labor's Office of Disability Employment Policy and the U.S. Department of Health and Human Services' Administration for Community Living's Administration on Intellectual and Developmental Disabilities have signed a memorandum of agreement. The agencies will work together to expand and promote integrated employment as the first employment option for individuals with significant, including intellectual and other developmental, disabilities.
In mid-July, the National Governors Association announced a new initiative to increase employment of individuals with disabilities. A Better Bottom Line: Employing People with Disabilities [PDF] will focus on both the employment challenges that individuals with disabilities face and on the role that government and business can play in increasing competitive employment opportunities available to these individuals.
Post-Secondary Education:
The July 24, 2012 NCWD/Youth blog The Job Search: Transitioning from College to the Workforce offers young adults tips and resources for smoothly transitioning from post-secondary education into employment.
The June 2012 Think College! E-News includes graduation stories and photos, information about scholarships for individuals with Down syndrome who wish to pursue post-secondary education, and a glimpse into "The College Experience" photography exhibit.
Social Security:
Back to Work: Recent SSA Employment Demonstrations for People with Disabilities [PDF] is a Mathematica Policy Research Center for Studying Disability Policy brief summarizing short-term impacts from four Social Security Administration demonstration projects:
Accelerated Benefits Demonstration
Benefit Offset Pilot Demonstration
Mental Health Treatment Study
Youth Transition Demonstration
All the projects were designed to increase the economic self-sufficiency of Supplemental Security Income recipients and Social Security Disability Insurance beneficiaries. Early results from the four demonstrations include modest improvements in employment and/or the use of employment services. They also show potential for influencing other participant outcomes (for example, health).
In June, the GAO published Supplemental Security Income: Better Management Oversight Needed for Children's Benefits [PDF]. According to the report, the Social Security Administration denies a majority of children who apply for SSI. The share of children awarded SSI for mental impairments has remained stable for over a decade but the diagnoses within the mental impairment category have changed. For example, the rates of autism rose dramatically. Children taking medications for certain mental impairments are less likely to be approved for SSI. Finally, the GAO found that the number of children applying for and receiving SSI has increased due to several factors, including the rise in child poverty.
Technology:
AbleData provides almost 40,000 assistive technology product listings in 20 categories such as aids for daily living, education, computers, transportation, and products for people with different disabilities.
Listen to Howard Shane, Jessica Gosnell, David McNaughton, and Sam Sennot as they discuss the use of mobile communication technologies by children with complex communication needs. Topics include:
Benefits of Mobile Communication Technology
The Assessment Process
Learning about New Apps
Intervention
Building Vocabulary and Language Skills
What's Next?
Additional Resources
The Tech Watch blog disseminates up-to-date information on AAC (augmentative and alternative communication) technology research and devices.
The AAC-RERC website offers 19 free webcasts on a variety of AAC topics, including Employment and Individuals who use AAC and Supporting Successful Transitions for Individuals who use AAC.
BridgingApps.org houses a funding source directory for iPads and other mobile devices.
The Family Center on Technology and Disability's May 2012 newsletter features Autism and the iPad: Finding the Therapy in Consumer Tech. The article explores the use of iPads as learning tools, various apps (which are useful, paid versus free, etc.), barriers to iPad use, and more.
Web Sites:
Disability.gov offers easy access to information about a variety of laws that protect the rights of people with disabilities, including the Americans with Disabilities Act (ADA); Fair Housing Act; Individuals with Disabilities Education Act (IDEA); Ticket to Work and Work Incentive Improvement Act; and Voting Accessibility for the Elderly and Handicapped Act.
Benefits.gov was recognized by the Social Driver website blog as one of the five best government websites "that just work." Benefits.gov provides access to information about government benefits and allows the public to search assistance programs.
The Federal Communications Commission's (FCC) Accessibility Clearinghouse is an online information hub about innovative ways to communicate, especially for individuals with disabilities. The Clearinghouse is organized by disability, including blind or visually impaired; cognitive disabilities; deaf-blind disability; hearing, language, and speech disabilities; and mobility and physical disabilities.
Youth on the Move is a transition web site from the Institute for Community Inclusion. The site is designed "to provide information, strategies, and resources to transition navigators-teachers, counselors, family members, and community providers-to guide youth on the move."
Have you accessed your Portal today?
Visit the TACE Transition Services web site. In the "Login For" section on the left-hand side of your screen, select "Counselor" or "Coordinator." This will take you to the "Login to MyTACE Account" page. You will use your MyTACE Account to register for available events, seek applicable credit, and access your specialized portal - Transition Services Counselor or Coordinator.
Attended a TACE Webinar? You may already have created a MyTACE Account. If you have a MyTACE Account, email tacesoutheast@law.syr.edu and request to join the TACE Transition Network. If you don't already have a MyTACE account, follow the instructions to "Create a New MyTACE Account" and also apply for Portal access.
If you have any questions about TACE or would like to request technical assistance, please contact Civa Shumpert at
norciva@gmail.com
.
For questions about the Southeast TACE Transition Listserv or the monthly Southeast TACE Talks Transition, please contact Kim Brown at
brown@ruralinstitute.umt.edu
.
The Southeast TACE Transition Team
Meet the Southeast TACE Transition Team
About the Southeast TACE Talks Transition:
This free service is being sponsored by Southeast TACE, the Technical Assistance & Continuing Education (TACE) Center for Region IV. TACE is a partnership of academic, governmental, and community expertise that provides technical assistance and continuing education activities to meet the training and organizational development needs of State Vocational Rehabilitation (VR) agencies and their partners in Alabama, Florida, Georgia, Kentucky, Mississippi, North Carolina, South Carolina, and Tennessee. Southeast TACE supports VR, Community Rehabilitation Programs, Centers for Independent Living, Client Assistance Programs, and other agencies to enhance employment outcomes, independent functioning, independent living and quality of life for persons with disabilities throughout the eight states in the Southeast Region IV.

To unsubscribe to the Southeast TACE Transition Listserv, use the SafeUnsubscribe link at the bottom of this message or send an email with "unsubscribe transition" in the "Subject" line to brown@ruralinstitute.umt.edu. Please do not flag the messages as spam - this may prevent delivery of the web blasts to other people using your Internet provider who wish to continue receiving the TACE Talks Transition.