Dog (Cat) Breath Is No
Laughing Matter
Does Bella's breath make you turn up your nose? Don't ignore
it, for that smell could signify a serious health risk!
February is National Pet Dental Health Month
and
it's time to think about the health of your pet's teeth.
Dental care of dogs and cats is one of the most commonly overlooked areas of pet health care. By the age of three years old, 85% of all pets have some degree of dental disease.
Tartar buildup can lead to gingivitis and periodontal disease (which is
inflammation of the gum tissue surrounding and supporting the teeth). Gingivitis can be very painful and makes it difficult to chew food or treats, causing bacterial growth in the mouth. This can damage organs such as the heart, liver, and kidneys which leads to serious health problems.
The American Animal Hospital Association has developed the AAHA Dental Care Guidelines for dogs and cats to highlight the importance of dental care. According to these guidelines, there are two critical components of your pet's veterinary dental care: regular oral examinations and annualdental cleanings. In most cases, the oral exam can be done without sedation and can help us prescribe a homecare regimen or determine if deep cleaning and further diagnostics are needed.
Annual dental cleanings are necessary when the doctor needs to remove plaque, tartar and infection hiding under the gum line. To accomplish this, your pet must be placed under anesthesia, where your pet will be safely monitored. Dental radiographs will then be taken to identify any underlying problems. Even "normal" looking teeth can be dead, broken or infected. Without x-rays, many problems can go undetected, affecting your pet's health and causing pain. Next a deep scaling and polishing is performed. Lastly, fluoride and sealants are applied. Once a deep dental cleaning is performed, a homecare regimen will then be prescribed to keep your pet smiling!
For more information on AAHA Dental Care
Guidelines please visit:
---
You Want Me To What?!
Yup, we want you to brush your
pet's teeth!

Brushing your pet's teeth is the most effective way to control plaque and associated diseases such as systemic bacteremia, periodontal inflammation, and infections linked to heart attacks, strokes, kidney disease, emphysema, liver disease and diabetes, just to name a few!
Introduce a brushing program gradually and keep the sessions short. The sooner you start your pet on oral health care, the better; but even mature cats and dogs can learn to enjoy the brushing routine. Be sure to praise and reassure your pet throughout the process.
You can start by simply rubbing your finger gently over your pet's mouth and teeth. Dipping your finger into tuna water works great for cats, while a beef bouillon appeals to dogs. Focus on the gumline, remembering to give your pet lots of praise!
Next, you can gradually introduce gauze over the finger and gently rub the teeth and gums in a circular fashion.
The entire brushing process should only take a few minutes. Always keep the sessions short and positive and avoid overstraining your pet.
In addition to brushing, there are special dental care diets that can be prescribed to assist in good homecare maintenance.
For an instructional video on brushing your cat's teeth, please visit:
Valentine's Hazards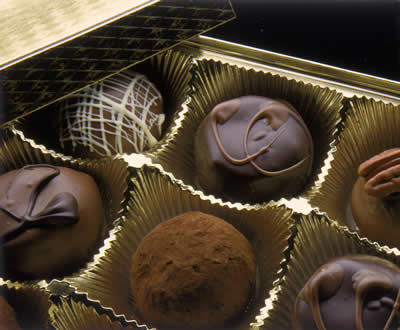 Chocolate is toxic to pets, ESPECIALLY dark chocolate!
Baker's chocolate contains 10x the amount of theobromine as milk chocolate, and as little as 4oz of dark chocolate can fatally affect a 10 lb animal. If your pet ingests any amount of chocolate, contact us immediately or take your pet to the Emergency Hospital.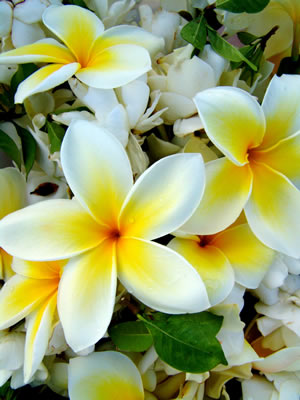 Many varieties of lilies are fatally toxic to cats. Other potentially dangerous flowers include tulips, baby's breath, amaryllis, daises and chrysanthemums. So if your sweetheart brings flowers home, make sure they are out of your pet's reach.
For a full list of poisonous plants and trees, please visit:
http://www.aspca.org/pet-care/ask-the-expert/ask-the-expert-poison-control/plants-and-trees.aspx

---
A NOTE FROM
The Doctor
Happy New Year!
As you now know, February is National Pet Dental Health Month. I'm so excited! For those of you that don't know this already, I am a bit of a dental "geek."
When I was in veterinary school, our dental education consisted of one lecture and one wet lab. Dental Radiographs? We weren't even taught about those, unless you expressed a desire in specialization. A lot has changed since way back in the 90's (LOL, I am soooo old). Now, dental care, including radiographs, is a standard of care.
Cleaning your pet's teeth so they look better is not enough. Just like your own teeth, what you see above the surface is literally just the tip of the iceberg. Serious, painful conditions can lurk below the gumline and without a thorough understanding of what is NORMAL, how can abnormalities be identified, let alone treated properly? Well, I know that many different dental problems can lie below the gum tissue, so while your pet is under anesthesia, a comprehensive evaluation of the teeth and supporting structures will be performed by physical examination and dental radiographs. Did you know just a tiny chip on a tooth can lead to a serious abscess? Most people do not, but I do and that is what I am here for-to identify problems and tell you what needs to be done. We know you don't want your pet to suffer, and we don't either!
Dr. Darnell-Schuber
---
ABOUT SHELTER ISLAND VETERINARY HOSPITAL
Shelter Island Veterinary Hospital is here for all of your animal healthcare needs. Accredited by the American Animal Hospital Association, we provide Comprehensive Care for your pet with a Personal Touch.
Shelter Island Veterinary Hospital
3625 Midway Drive
San Diego, California 92110
Phone: 619-222-0597
Fax: 619-222-1349
Important Dates
February 14th
Valentines Day
February 20th
Love Your Pet Day
February 28th
Spay Day USA
March 17th
St. Patrick's Day
March 23rd
National Puppy Day