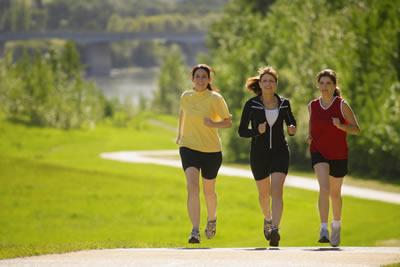 Because June is National Rebuild Your Life Month, there's no better time than now to take a look at your life and your health and wellness habits....and make some changes!
We have put together some ideas on how to get you started on your journey if you are ready to make healthy changes in your life:
Identify what brings you joy or happiness and schedule it on your calendar. This could be spending more time with family, riding your bike, taking a class or sitting and doing absolutely nothing.
Get clear on your priorities. Know what you want in your life. Make sure you are spending time on what you want to do, not just what you "should" do.
Take ONE action step (little or big) to explore what might be of interest to you. Sign up for a class or read a book on a subject you like.
Identify ONE thing you have been wanting to do for a long time and JUST DO IT! Maybe it's getting a massage or training for a marathon.
Set boundaries. Schedule some time for yourself and don't let anyone take this time away from you. Say NO to others and say YES to yourself. Protect this scheduled time for yourself and don't let anyone take it away from you.
Add Healthy Habits. It's important to take care of yourself--you'll live longer, be happier, and feel less stressed.
Change Your Attitude! What you say to yourself about things that happen in your life has a lot to do with how you experience your life. In other words, your attitude matters--it can create or eliminate stress to a great extent.
So much of rebuilding lives is about health and wellness. Our clinics can help you achieve physical fitness goals as well as making healthy choices. We offer one-on-one exercise classes, informative clinics, and therapeutic massages to help relieve stress and reward yourself. You are just one step away from rebuilding your life.