We Met Our Goal!
Thank you for your support!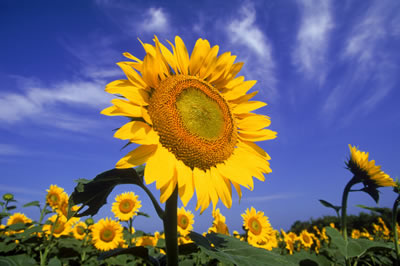 On January 12, we were thrilled to reach our goal of raising $12,000 to help us grow biodynamics in 2012.
All funds will be matched by a generous donor.
Save the Date for Our 2012 Conference
November 15-18, 2012
Monona Terrace, Madison, Wisconsin
We're working hard to create an exciting array of workshops, keynote speakers, food, and community-building activities. Stay tuned for announcements of the conference theme, keynoters, workshops, lodging information, and more. We hope to see you there!
Do you have suggestions for workshops or keynote speakers? Please fill out the forms on these links to let us know.
Monona Terrace, Madison, WI
Save 20% on 2012 Planting Calendars -
While Supplies Last


Limited Quantities
Don't miss our great deal on 2012 planting calendars -
20% off
while supplies last! Act now to get your Thun and Stella Natura calendars.
New Book
Pfeiffer's Introduction to Biodynamics
, a new compilation of classic articles by Ehrenfried Pfeiffer, one of the pioneers of biodynamics in the U.S.

Introduces the concepts, principles, and practice of the biodynamic method, plus early history.
Learning Center Working to Save Farmland and Wild Space
Kids in vegetable field at AOLC
Angelic Organics Learning Center (AOLC), the non-profit partner of biodynamic Angelic Organics farm, is working to preserve a 70-acre parcel of farmland and wild space from future development in northern Boone County, Illinois, adjacent to Angelic Organics farm. This land is home to the beautiful Kinnikinnick Creek, one of the cleanest streams in the state, as well as a beautiful Bur Oak Savanna remnant. Click here to find out more about AOLC, the land, and how you can help.
GMOs: Actions You Can Take


Sign the Petition to the FDA
The Just Label It! campaign is over halfway to its goal of 1 million comments on its petition to the FDA to label genetically engineered (GE) food. We're proud to be part of this coalition, and we encourage you to visit their site, watch their new video, and help them spread the word.

Support Biodynamic Farmers in GMO Lawsuit
On January 31 in New York City, the Public Patent Foundation will be representing the organic and biodynamic farmers and organizations who are plaintiffs in the lawsuit challenging the legality of Monsanto's GMO patents. This is a crucial hearing, as it will determine whether the case moves forward. You can show your support for the farmers by attending a Citizens' Assembly outside the courthouse. Click here to find out all the details.
Growth of the CSA Movement in the U.S.


In a recent post on his blog, Steven McFadden, co-author of the first book on community support agriculture (CSA), Farms of Tomorrow, looks at the history and trending growth of the CSA movement, including the critical involvement of the biodynamic community. Click here to read his full post.
Opportunities
The following is a sample of opportunities posted on our website. For a full and current list of opportunities available, or to submit a post, please visit our forums.
Assistant farm manager sought: Estancia Belcamp in Uruguay is a biodynamically managed farm producing a wide variety of vegetables, fruits, and animals.
Internship positions available: Michael Fields Agricultural Institute in East Troy, Wisconsin offers internship opportunities at biodynamic Stella Gardens.



Biodynamic Farming and Gardening Association


info@biodynamics.com www.biodynamics.com (262) 649-9212