Holiday Sale!
Thank You
Your purchases help support our research, education, and community-building programs
Amber Lippert of Camas Swale Farm stirring biodynamic preparations
The Future of Biodynamic Preparations
For the past year, Subgroup 2 of the Fellowship of Preparation Makers has been working on a vision for the future of biodynamic preparation making and distribution in North America.
Click here
to read more about this vision and to take a short survey.
Give a Gift to Yourself and to the Biodynamic Association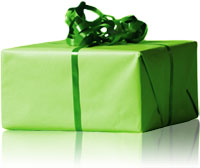 There's Never Been a Better Time to Join!
Thanks to a $12,000 matching gift from a generous donor, end-of-year donations

and

new memberships and renewals will be matched, up to a total of $12,000. Your membership contributions are tax deductible.
We are preparing to launch a new Biodynamic Directory in 2012 to help our members network with one another and help them locate farms, groups, businesses, mentors, researchers, chefs, etc.
We have two new membership levels: for only $20, first timers can join with an introductory membership, or you can renew with a basic membership at $30. Both options include access to the online version of the Biodynamics journal and access to, and the option of being listed in, the Biodynamic Directory.
Our full membership (still at $45 for U.S.) includes, in addition to the benefits above, receiving the Biodynamics journal by mail, a 10% discount on books, and discounts on events such as our 2012 National Biodynamic Conference.
Gift Memberships Now Available
If you would like to give a farmer, gardener, or Earth lover the gift of membership (at the level of your choice), please call Alison at our toll-free number (888) 516-7797 or email us at info@biodynamics.com. We will send the recipient a card announcing your gift membership and send you a receipt for your tax-deductible donation.
Raw Milk Freedom Riders
By Thea Maria Carlson
In the second of a series of events organized by the Farm Food Freedom Coalition to defy the prohibition on transporting raw milk across state lines, on December 8th a group of "Raw Milk Freedom Riders" brought 100 gallons of milk by caravan from Wisconsin to Chicago's Independence Park. Upon arriving at the park, the caravan was joined by supporters wielding cow bells and cookies, braving the 30-degree weather to stand up for their food freedom. Read more....
New Video Featuring Biodynamic Foxhollow Farm!


"I figure, when we're here on earth, I need to at least make sure I'm taking care of my back yard. It happens to be a 1,300-acre back yard, but I want to start there." This is the rationale behind the grass-fed beef operation at Foxhollow Farm in Crestwood, Kentucky. This new
video
gives a wonderful introduction to the farm and to what biodynamic principles look like on the ground.
Opportunities
The following is a sample of opportunities posted on our website. For a full and current list of opportunities available, or to submit a post, please visit our forums.
Cattle for Sale: 35 head grass-fed cattle, raised organic/biodynamic (not certified).
2012 Garden Manager Position: Aprovecho, a non-profit education center in Cottage Grove, OR, seeks to fill a seasonally contracted position that begins February 15, 2012.
Horticultural Coordinator Sought: the Center for Discovery in Monticello, NY, provider of educational, health and residential services for adults and children with disabilities, is looking for a horticulural coordinator for the management of several (biodynamic) Healing Gardens and associated day and education programs.
Upcoming Events
Jan. 21: Seed Saving, Rudolf Steiner College, Fair Oaks, CA



Biodynamic Farming and Gardening Association


info@biodynamics.com www.biodynamics.com (262) 649-9212